'Zero'ing in on the Best Alternative Albums of 2020
I listen to practically the whole spectrum of alternative music, from mellow alt to alt-rock. However, if you ask my friends, they'll say I have the pickiest taste of anybody they know. 
I have downloaded every one of these albums to my Spotify. That says something. 
2020 will go in the books for being a rollercoaster of a year; however, it gave me and other music enthusiasts some amazing, no-skip alternative albums. 
5. "Punisher" by Phoebe Bridgers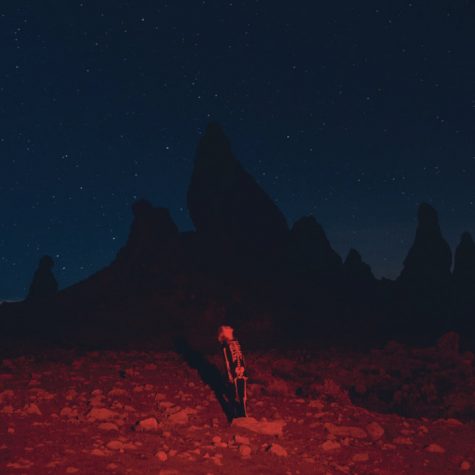 Phoebe Bridgers is an icon in the world of "sad-girl music," so of course, her second solo album, "Punisher," had to tug on heartstrings. 
Junior Emily Arieh said one word to describe the LP would be "warm." 
The record consists of 11 songs, from an instrumental introduction that is a continuation of the last song on her first album, to singing about her love/hate relationship with concert touring to her screaming her lungs out. All its tracks are calm and slow, with the exceptions of "Kyoto" and "I Know The End." 
The latter is slow for the first couple of minutes but then picks up around minute two. It's like you're descending into the world Bridgers established in the song – a world where the apocalypse is taking place. There are even sirens in the instrumental towards the end of the song, signifying the end of the world. 
Arieh said she prefers the softer songs, which feature intricate acoustic guitar instrumentals, though. 
"[My] favorite song on 'Punisher' is probably 'Moon Song' or 'Savior Complex.' They're both really calming, and I like guitar stuff," Arieh said. 
I put "Punisher" in fifth place because its tracks are a bit too slow for me. I don't listen to them daily, as I prefer music with a faster tempo. If you like calm, slow songs with insanely good lyrics, download this album and thank me later. 
Recommended tracks for "Punisher": 
"I Know The End" 
"Graceland Too" 
"Garden Song" 
4. "Everlasting" by Loyal Lobos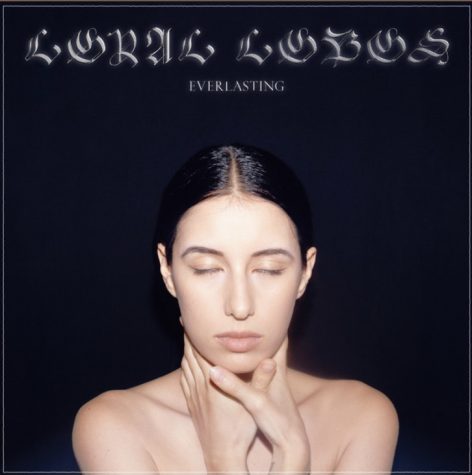 Andrea Silva, or Loyal Lobos, wrote and recorded a song on her laptop's voice memos program when she was just 12 years old.  
Since she started seriously focusing on her passion for music, she's has solidified her sound. Her debut album, "Everlasting," is as consistent as it gets. 
I reached out to Silva over Instagram, where she leaves both personal and music-related posts. 
"I knew how I wanted them to sound," Silva said over Direct Message about presenting three years' worth of songs to producer Evan Voytas, whom she met in 2017. 
The most common themes woven throughout "Everlasting" are love and sadness. "Blue" was the word she used to describe the overall feel of the album. She sung about her own experiences, making her songs anecdotes.  
"I've always felt like I have a very close relationship with darkness," she said. 
Silva said she's most proud of "Spring '17" when it comes to the instrumental, but "Si Te Portas Mal (Be Bad)" holds a special place in her heart. "Si Te Portas Mal (Be Bad)" is my favorite song on the record and holds the second spot for my favorite song of all time.  
She said "Si Te Portas Mal (Be Bad)" is a song about getting judged for her choices within her romantic relationships. 
"[It's] basically a very cathartic song amending my relationship with my teenage self," said Silva. 
I didn't know I needed Silva, or anybody, to tell me "Yo no te voy a juzgar," ("I'm not going to judge you") but I did. I think other young girls especially need to hear the message in this song. 
Silva, who is native to Colombia, makes songs in both Spanish and English. Her songs are featured on both Latinx-focused playlists made by Spotify editors, but also general ones. It's nice seeing a fellow Hispanic woman killing it in the world of alternative music. 
Recommended tracks for "Everlasting": 
"Si Te Portas Mal (Be Bad)" 
"You Were Bored" 
"Whatever It Is" 
3. "color theory" by Soccer Mommy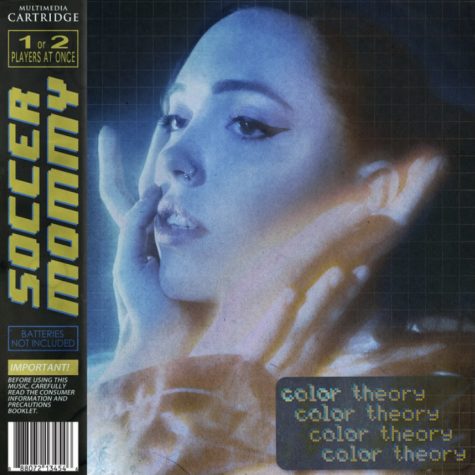 At number three, we have Sophie Allison's (Soccer Mommy's) fourth album, "color theory." Allison styled the titles for both the record and the songs on it in all lowercase. 
Like freshman Kiki Cain said, the album could mostly be categorized as "soft alt-rock."  
"It had a calming sense," she said. 
The most streamed songs on the album are "circle the drain" and "bloodstream." 
"circle the drain" is a faster-tempo song about poor mental health, and in "bloodstream," Allison reminisces about her younger self and her struggle with mental illness. 
I am thankful for these songs, as they warmed me up to Allison. Now, she is my favorite musician (tied with the artist whose album is at the number one spot), and I am a fan of all her music. 
"yellow is the color of her eyes," touches on Allison's mom's cancer (along with many other tracks on the record). She sings, "The bright August sun is so yellow / and the white of her eyes is so yellow," and "Loving you isn't enough / you'll still be deep in the ground when it's done." 
Songs like "lucy" and "stain" could be featured in a horror movie with their instrumentals and pleading, altered vocals. 
"lucy" is about the devil on Allison's shoulder. She repeats in the chorus, "Oh Lucy, please, quit taunting me." 
"stain," on the other hand, has a chord progression that is simply chilling, but it's my least favorite on the album just because it doesn't live up to the other nine songs. It isn't exciting, but rather more monotonous; it doesn't have riffs or backing vocals. It's simply Allison on guitar and barely any other production (that is noticeable, at least). 
Recommended tracks for "color theory": 
"circle the drain" 
"crawling in my skin" 
"up the walls" 
2. "Ugly Is Beautiful" by Oliver Tree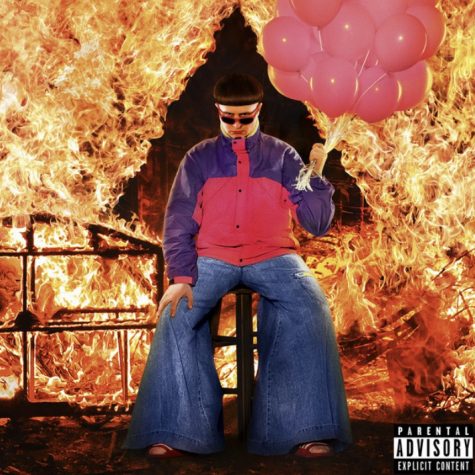 Oliver Tree Nickell: Known for putting on an absurd character (which includes a bowl cut, a pink and purple jacket, too-wide-leg jeans and slides), being the internet's favorite scooter dude and fooling people with his over-the-top sarcasm. Fans refer to this as his "turbo personality." 
"Ugly Is Beautiful" is his debut album, and it features 14 high–energy, alt-rock tracks. The record's title pokes fun at his critics. 
One of the most popular songs is "Hurt." Its music video has 41 million views, and his video interview with Genius, a popular music website, has 4.6 million. Nickell explains to Genius the song isn't about depression, which is the main speculation among listeners, but rather, it's about a scootering competition he competed in at 18 where his wheel hit a "little pebble" that "came out of nowhere." He ended up breaking both wrists and a thumb.  
"Alien Boy" is the other hit song on "Ugly Is Beautiful." 
"Again & Again" is plain-out positive, which I appreciate, especially from somebody as goofy as Nickell (seriously, watch his behind-the-scenes of his "Hurt" music video on YouTube. It's hilarious). He sings in "Again & Again", "your mistakes made you grown" and "keep your head up."  
Most songs include electric guitar and an electronic drumbeat, but "Miracle Man" features an acoustic guitar (…and a predictable electronic drumbeat). 
I like "Ugly Is Beautiful" because it has good songs to scream out the lyrics to, and Nickell's energy is contagious. 
Nickell's twang is also fun to impersonate – but nobody can do it without sounding like an idiot besides Nickell himself.  
I can't wait to see what insane things he's planning next. 
Recommended tracks for "Ugly Is Beautiful": 
"Waste My Time" 
"Bury Me Alive" 
"Joke's On You!" 
1. "Zeros" by Declan Mckenna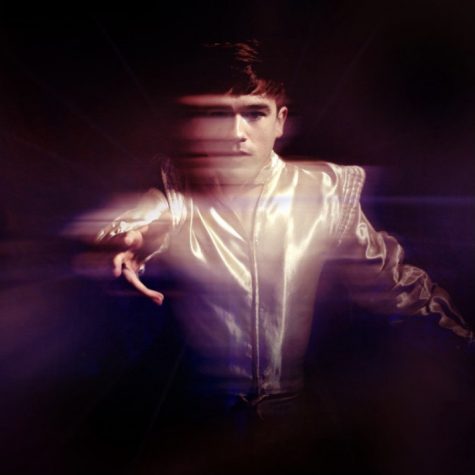 The best alternative album of 2020 is Declan Mckenna's "Zeros." 
Kiki Cain, who praised Allison's record, also listens to Mckenna. She described this 10-track-long album as "supersonic." Mckenna makes alt-rock music, and Cain said this album seemed more on the electronica side of things. Mckenna's previous and first album, "What Do You Think About The Car?" was more mellow and acoustic. On this album, we hear a lot more electric guitar than his first record featured. 
"I feel like 'Zeros' was definitely more electronic, and it was a new sound for him," Cain said. 
Mckenna uses his songs to preach social justice issues, which I'm always down for. Of course, 'Zeros' had to include a track of the sort: "The Key to Life on Earth." 
It touched on class and how he felt as a kid who wasn't as rich as the others around him. Mckenna showed listeners, as always, he has a way with words. 
In one verse, he sings "Asking where we got our jeans, / and where… we found our coats." 
In another, "The thing is, these out-of-touch, scrounging rich kids / are living here for free / on my home turf." 
From "Eventually, Darling," comes one of my favorite lyrics of the album: "Love is but a fleeting friend." From "Daniel, You're Still a Child," another: "The hope's going like Christmas pies." 
The one song I don't like on this album is "Emily." It's underwhelming and repetitive. This album is still my number one of the year, though, because the other nine songs are exceptional. They make up for it. 
Recommended tracks for "Zeros": 
"Daniel, You're Still A Child" 
"Sagittarius A*" / "The Key to Life on Earth" 
"Eventually, Darling"  
Want to listen to all of these albums in one place? Click here.