Five Romance Movies for Your Valentine's Day
Now that it's Valentine's Day, it's time for people to sit on the couch with their favorite chocolates and start watching romance movies.  
"The Notebook," "Titanic," "Love Actually," "Dirty Dancing" and "10 Things I Hate About You" are my top five movies of the genre. 
"The Notebook" is my favorite of the list. It is the best story of star-crossed lovers — one rich and one poor. 
I love how the movie shows how its two main characters, Noah and Allie, are willing to go against the advice and disapproval of their loved ones to be together. 
Another thing I love about the film is the characters' rekindling after not seeing each other for years due to Noah being in World War II and Allie being in another relationship.  
The whole storyline is a journal of their love read and written by Noah. 
Sophomore Hannah Bernard loves "The Notebook," as well. 
"I love how it shows that love is stronger than any other force and the ending with Allie, Noah, their kids and grandkids made me cry," she said.  
The next film on the list is "Titanic," which is just like "The Notebook," with its characters destined to be together.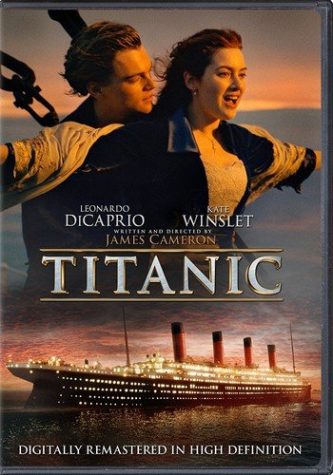 While "Titanic" is over three hours, it is still easy to watch because seeing Jack and Rose fall head over heels for each other is enjoyable. 
You can see Jack's love for Rose throughout the movie, especially when he lets go of the make-shift raft so she can live. 
This film was amazing and deserves all the love and attention it gets, though the ending makes me cry every time. 
Senior Afton Ford also enjoyed watching the long love story.  
"The love between Jack and Rose was just so beautiful, but because of that it made the end more tragic. I can't imagine having that much love for someone and then watching them die," said Ford. 
The third movie I recommend for Feb. 14 is "Love Actually." Its nine love stories in one movie, which is what makes it so interesting. Viewers get to follow all these storylines and fall in love with each one. 
This one is also a comedy which makes it less depressing than the other films on this list. 
The characters' situations are realistic, and it is also relatable to people of all ages since the couples belong to different generations.  
Freshman Gracyn Thomann enjoys this movie because of how it shows the various love stories, as well. 
"'Love Actually' is my comfort movie. I like the fact that I can just sit down and enjoy the comedy and love that this movie brings," said Thomann.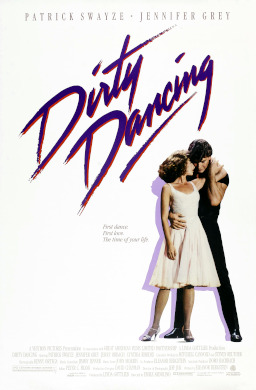 My second favorite romantic movie of all time is "Dirty Dancing." 
It sticks to the classic summer love story between Johnny and Frances, who is also known as "Baby." 
What makes their story so unique is the difference between the good girl and the bad boy. 
Watching their love unfold is one of the best parts of the movie because of the chemistry that comes when they're dancing with one another. 
Freshman Emily Ginn enjoys Johnny and Baby's relationship. 
"I like the fact that everyone didn't want them to be together but at the end they prove everyone wrong and become a couple because they have genuine feelings for each other," said Ginn.  
My final movie recommendation for the holiday is one of the best movies ever created: "10 Things I Hate About You."  
Kat and Patrick's love story is completely unrealistic, though, because who would pay someone to date a girl?  
This is sophomore Megan Lindey's favorite movie of all time.  
"I've probably watched it over 100 times," she said. "All the characters are so funny and relatable, and the character development throughout the movie makes it impossible to not love them.  
"I also love how it's based on Shakespeare's The Taming of the Shrew."