"Plan and Prepare": The Future of Digital Learning Days
Hang on for a minute...we're trying to find some more stories you might like.
This year, according to a plan set by Fulton County Schools (FCS) and administrators at the school, students will receive short assignments through programs like OneNote, Google Classroom and Turnitin.com.
This only if FCS chooses to close for multiple days at a time because of dangerous weather.
Last year, FCS instituted "digital learning days" to avoid making up many fall semester days canceled due to hurricanes and, later, icy roadways.
Digital learning can be employed when school would otherwise be canceled, meaning students retain more long weekends that might be used as make-up days.
In the fall semester of last year, Hurricane Irma made its way into Georgia, causing damage as far inland as Fulton County.
On March 9 of last year, FCS piloted its first county-wide digital learning day, during which students received and completed work online through Google Classroom, Microsoft Onenote or some other internet platform.
Earlier this month, at the request of the county, Assistant Principal Jennifer Beard created an emergency plan for the school, should it be canceled due to weather.
The plan calls for teachers, as quickly as possible after a digital learning day is called for, to post one assignment that should take roughly 30-minutes to complete. Each student will receive a maximum of six assignments, making for- in theory- no more than three hours of work each day.
To accommodate students who may not be able to access the internet due to power outages or other damage, all assignments will be due within one week after returning to school.
FCS told administrators at the school that it will implement digital learning when dangerous weather closes schools for two or more days. On the second day of a closure, teachers will be told to post assignments, and teachers will post one assignment each successive day until schools reopen.  
According to Principal Kim Premoli, the school doesn't have the authority to declare a digital learning day on its own. That power rests solely with the county and will apply to all FCS schools.
Beard said that FCS will make the decision on a case-by-case basis if school is closed multiple non-consecutive days in one week.
"The good news is we have a plan, and we're ready," said Beard.
Beard is a member of the Fulton County Vanguard Team, which is focused on helping teachers integrate technology into their lesson plans and teaching methods.
According to Beard, a county weather team evaluates local weather and assesses the danger students may face in getting to school. They then feed this information to another team, which decides whether to proceed with digital learning rather than a standard school day.
Though FCS is fleshing out a useful strategy for implementing digital learning, not every detail has been decided.
After FCS piloted the Digital Learning Day last year, it requested feedback from schools in order to evaluate the effectiveness of the program.
Shavanda Toomer, assistant principal, said teachers found digital learning to be useful and gave positive feedback.
The county will continue gathering information this year, said Beard, by surveying students and parents at random hoping to evaluate the effectiveness of online teaching program.
Beard is not aware of a limit on the number of digital learning days that the county can take each year, but she suspects that FCS is working that out. The surveys, she said, are likely so "[FCS] can make a case that this is as valid as a makeup day."
FCS and administrators at the school have jointly developed a much more complete plan for digital learning on emergency days compared to what existed last year, but their plan is still being tweaked and developed.
Online learning is a fast-growing and non-traditional field, and educators are just beginning to explore the benefits and limitations of the internet as a teaching tool.
Beard, for one, is optimistic for the future of technology in teaching. "I hope that as we keep encountering opportunities for Digital Learning Days, that option will be leveraged more frequently," she said.

About the Writer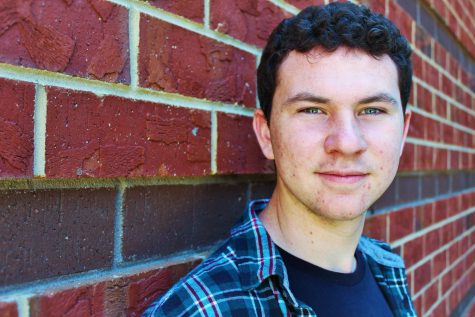 Whit Whittall, Lead Photographer/Reporter
Whittall is a senior, a first-year reporter, and serves as the Lead Photographer for The Bear Witness. He enjoys going to the movies with friends, playing...