Ariana Grande Triumphs Over Life with New Album "Sweetener"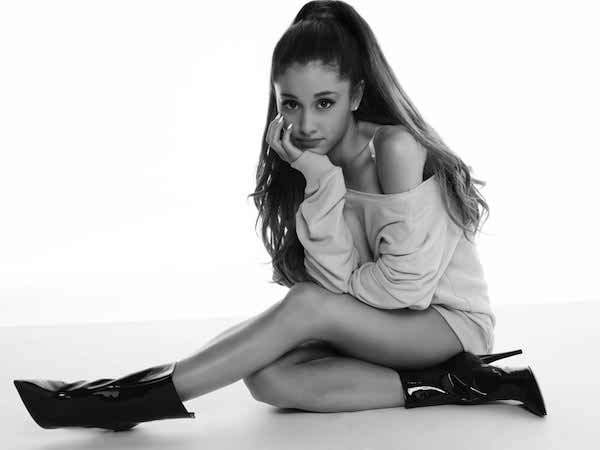 Rarely does an album hit number one on the Billboard 200 chart and have all its tracks land in Spotify's top 50 hits.  
Ariana Grande has just done both.
Grande — best known for her work on Nickelodeon — released her fourth album, "Sweetener," on Aug. 17 to much hype and fanfare.
The album is a complete change of pace from her debut album, 2013's "Yours Truly," which featured her debut single, "The Way" with the late rapper, Mac Miller. That album was said to be inspired by some of her idols, like Whitney Houston, Mariah Carey and Christina Aguilera.    
Whereas "Yours Truly" was Grande's introduction to the pop scene and a tribute to her idols, "Sweetener" is defined by the newfound maturity the 25-year-old artist discovered in the wake of many personal hardships.
These include last year's Manchester Arena bombing and her blossoming relationship with her fiance, "Saturday Night Live" comedian and actor Pete Davidson. The "SNL" funnyman popped the question only after a few weeks of dating Grande.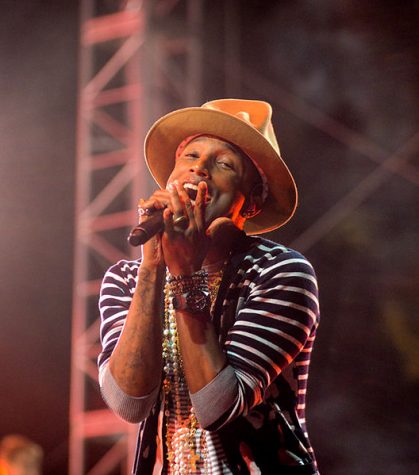 For "Sweetener," Grande teamed up with "Happy" musician Pharrell Williams to explore these topics through her incredible singing range and brilliant songwriting skills.   
This allows for "Sweetener" to be quite versatile in an array of songs, while developing an appreciative and lighthearted tone.
These tracks include the feminist, forward-thinking, "God is a Woman," and her newest number one hit, "No Tears Left to Cry," a song about resilience in the face of adversity.
"No Tears Left to Cry" allowed Grande to become the first artist in Billboard history to debut a lead single, one from each of her four albums, in the top 10.   
The album also features exceptional collaborations with rappers Missy Elliot, ("Borderline"), and Nicki Minaj, ("The Light is Coming").
All these songs allow Grande to showcase her maturity and growth as a person, as all are optimistic songs and none are angry breakup songs.
Knowing where she's been in the past year, Grande made sure to pay tribute to the previously-mentioned developments that defined the feel and look of her album. She made sure to highlight each and every one of them in a specific way.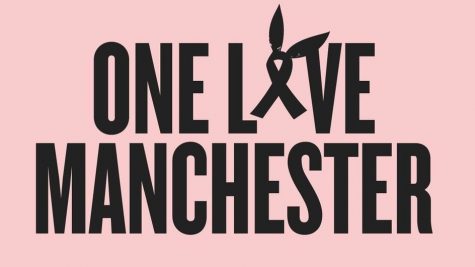 The song "Get Well Soon" is directly inspired by the events in Manchester, England and goes into detail about Grande's personal anxiety and trauma following the terrorist attack, which killed 23 people and injured 139 others. The song is fittingly "Sweetener's" last track, as the last 40 seconds are a moment of silence in dedication of Manchester's victims.
The extra 40 seconds makes the song's duration 5:22, which memorializes May 22, the date of the bombing.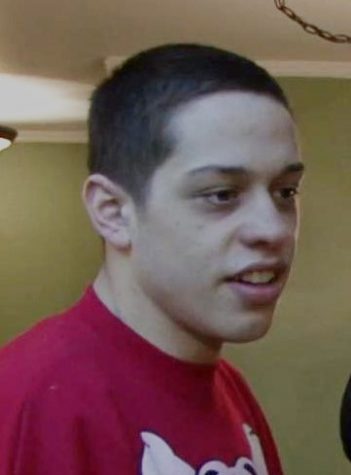 The song "Pete Davidson" — although only one minute and 15 seconds — shows Grande's love for Davidson and how he inspires her every day, despite the brevity of their relationship.

"Sweetener" has definitely achieved something special and listeners of the album have praised different parts of the album.  
"The album is so amazing. I love it," said freshman AJ Burton. "It really gets me in my feels."
AJ's sister, junior Indyah Burton, said she appreciates the album's visuals. She believes Grande achieved the perfect look for "Sweetener" to attract listeners.
The cover is a headshot of Grande, wearing a simple makeup look, (in front of a nude backdrop), with her white hair slicked back in a low ponytail.
"I really love the aesthetic of the album cover," said Indyah. "I think it's very sophisticated."
Although the album has been successful, not all Cambridge students gave a positive review.
Junior Carson Kendrick said he wasn't impressed by this album and that he prefers some of Grande's earlier work.
"Definitely not my favorite album. The style its written in is not new," said Kendrick. "It's outdated."
Despite some critical feedback, "Sweetener" still might just be Grande's most successful album yet.
The versatility of "Sweetener" helps her reach a broader audience than in the past and its songs reflect a deeper personal emotion this time around.
About the Contributor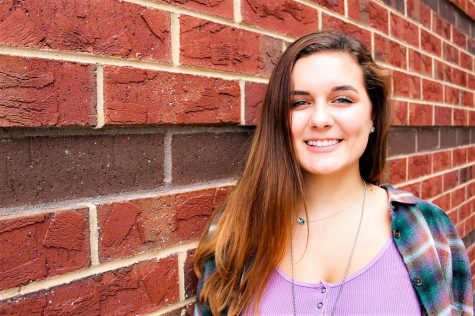 Sarah Hudson, Reporter
Hudson is a junior and a first-year reporter. She loves anything that's creative and has a passion for traveling.