Rockin' and Reliable Restaurant Reviews: The Local wood fired grill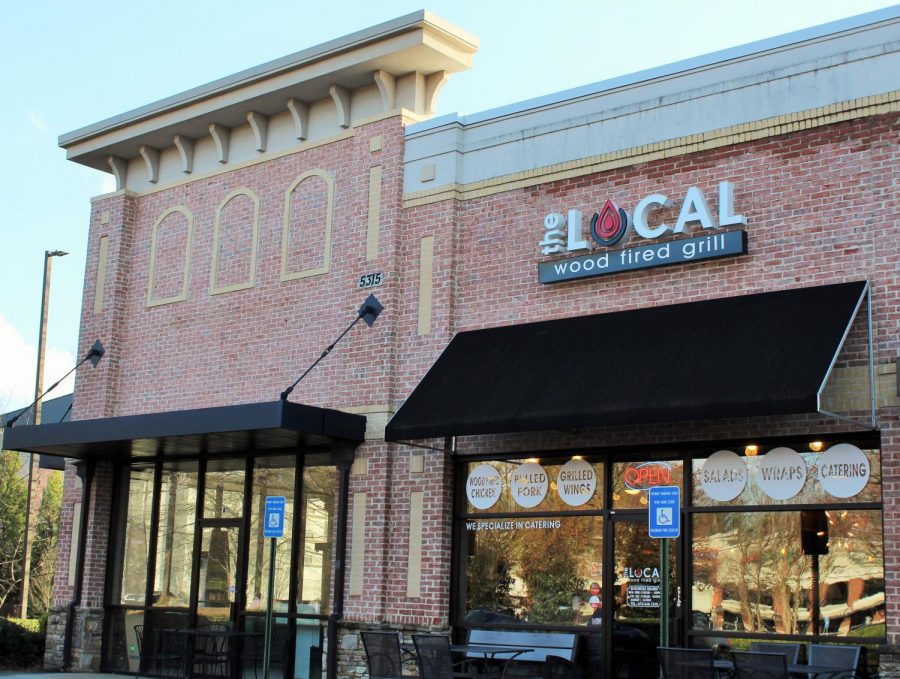 The Local wood fired grill (TLWFG) is a fast-casual restaurant on Windward Parkway that has garnered attention from national news sites like Buzzfeed and MSN.com.
Owners Danny Kim and Diana Kim, the husband and wife team behind TLWFG, opened the family-focused restaurant to showcase their global culinary skills to Georgia's residents. The duo tries their best every single day to provide customers with the best locally sourced, organic and all-natural foods.
"Wood Fired Grill is a great restaurant if you just want to have fun with some friends and family," said sophomore Sarah Palmer. "It's a place where you can feel like at you're at home and taste food from all over the world."
At first glance, the restaurant seems to be your traditional southern restaurant. The wood-lined walls and rustic touch give it that impression of southern hospitality. The vibrant atmosphere also contributes to this initial impression, as it's often filled with patrons' laughter and employees' wide smiles.
A closer look at the menu, however, reveals that there's more to TLWFG than meets the eye. The menu actually consists of international dishes with flavors that'll intensify your taste buds.
Some of these such dishes include the likes of Los Angeles inspired street corn, Chinese chicken salad and grilled pineapple. All of these dishes are cooked on the restaurant's namesake feature, the wood fired grill.
If you're looking for something light and healthy to eat, the chicken wrap would be a great option.
"My favorite dish was probably the wrap, as the ingredients were very fresh," said sophomore Sierra Moore.
The chicken wrap's ingredients consist of pita bread, hummus lettuce tomatoes onions and zucchini. All of these ingredients give the wrap a rich, dense taste.
The menu's gluten-free and vegetarian side dishes are not to be missed as well, as they change on a daily basis to show the restaurant's versatility and commitment to freshness.
One day there could be macaroni and cheese and grilled zucchini, but the next day there could be crispy fries and veggie tortilla soup.
Other menu standouts include the soft drinks and desserts, as both are surprisingly healthy alternatives that'll quench your thirst and tone down your sweet tooth. These include PepsiCo's all natural soda line, Stubborn, as well as the chocolate chip pecan cookies.
The homemade sauces are another standout feature, as they add an extra kick of spice to your food.
The service was great as well, as everything was made in a timely manner. The employees were also very attentive to the customers.
When it comes to the restaurant's negatives, only one can come to mind. That would be the restaurant's prices, as they range anywhere from $7-$12.
These prices are justifiable, however, as the amount and quality of food you'll receive is well worth the price.
In the end, TLWFG is a perfect restaurant to go with friends or family, if you want to have a good time and eat good food.
"I really like Wood Fire and Grill, I think it is a great restaurant to have dinner and the ingredients they use for the food aren't very common what I like," said sophomore Grace Flomberg.
Address: 5315 Windward Pkwy Ste B, Alpharetta, GA 30004
About the Writer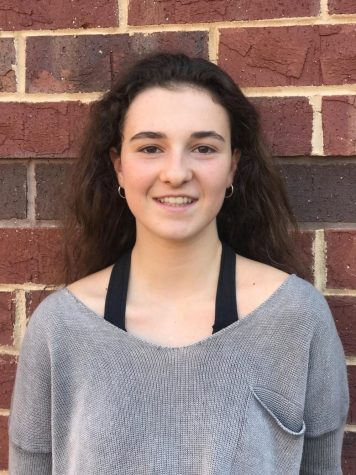 Lucia Fernandez, Reporter
Fernandez is a sophomore, and a first year reporter.