"Échame La Culpa": A Song Review
Hang on for a minute...we're trying to find some more stories you might like.
Puerto Rican singer-songwriter Luis Fonsi isn't slowly going away anytime soon.
Fonsi, who is best known for performing and writing this year's breakout international summer hit "Despacito" with fellow Puerto Rican reggaeton singer Daddy Yankee, is back with his follow-up single.
That single is "Echame La Culpa," which translates into English to mean "Put the Blame on Me."
"Echame La Culpa" is a reggaeton-pop and latin-fusion duet that was first released on Nov. 16.
It features American singer-songwriter, Demi Lovato, signing in Spanish, which is a rarity from Lovato.
The song is about how both singers put the blame on themselves instead of the other for their mistakes in love.
In an interview with the music-streaming service Spotify, Fonsi said: "It's that play on words, that famous cliché of 'It's not you, it's me' that many of us have used."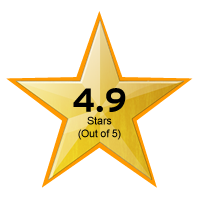 "Echame La Culpa" starts off with that prominent Latin flavor within seconds of it beginning, as you'll hear the bold guitar and banjo strums within the song's instrumental portions.
These strums also give the song that cultural authenticity throughout its duration, even when English lyrics come into play and almost ruin the nature of it.
English lyrics are crucial to"Echame La Culpa's" success, as they're key in reaching an American audience of more than 323.1 million, according to the online publication of newspaper USA Today.
"Despacito" was already a huge hit around the world, before fellow singer-songwriter Justin Bieber came on board to remix the single in English.
Thanks to his help, "Despacito" was able to gain a massive following in the states and continue its worldwide dominance. As such, it's been nominated for three Grammy awards including song of the year.
Now back to "Echame La Culpa", the lyrics for this single are actually quite flirtatious and fun.
Fonsi sings the track in complete Spanish, while Lovato sings in both English and Spanish.
This all fits in with the structure of the song's tempo, as it's quite entertaining and perfectly supports Fonsi's contention in making the track a reflection of his Puerto Rican roots. All the while, Lovato gives it that commercial flair that's crucial to the song's success.
Their vocals also perfectly rebound off one another as the track runs entirely smooth throughout.
As the single progresses, the lyrics bring both singers together through compromise in which both decide to stay together and start anew.
This, in turn, means that the song's ambiance is that of intimacy and thoughtfulness.
The beat of the song is also effortlessly upbeat, and has a previously mentioned reggaeton nature to it that will make you want to get up and dance.
"Échame La Culpa" has already proven itself to be Fosni's next worldwide phenomenon, as the song's music video broke the Latin Vevo record for most views in a 24-hour period with 17.1 million views.
Vevo is an American multinational video hosting service that houses recording artists' music videos.
The track also continues latin-fusion's dominance in 2017, with such songs as the "Mi Gente" and "Havana" remixes being some of the notable examples that have been released this year.
"Mi Gente" translates to "My People" in English.
With "Echame La Culpa" already remaining steady on the worldwide charts, there's no doubt that this new "Despacito" will continue to rise and become the next catchy earworm stuck in our heads.

About the Writer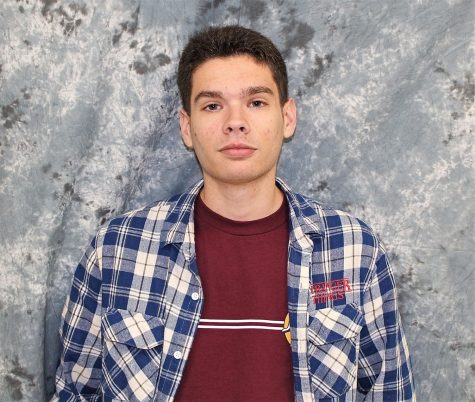 Daniel Jimenez, Editor-in-Chief (First Semester)
Jimenez is a senior and a fourth-year reporter. He served as the Editor-in-Chief for The Bear Witness for the first semester. Jimenez previously served...