Who Am I?: A Guessing Game
With so many teachers and staff members working hard to keep Cambridge running, students may not have time to meet these professionals."Who am I?" allows students to become better acquainted with these teachers and staff members through this classic game of guessing.
Hang on for a minute...we're trying to find some more stories you might like.

Loading ...
Birthplace: I was born in Kankakee, Illinois, but actually grew up in Lakeland, Florida. I have also lived in Evansville, Indiana and Birmingham, Alabama.
High school: My favorite classes during my days at Lakeland high school were journalism and English. I was also part of the school's color guard, marching band and concert band, where I was first-chair clarinet.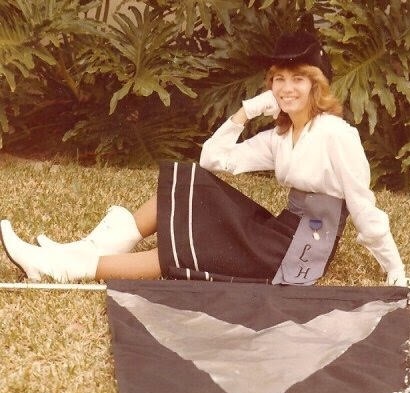 University: I graduated from the University of Florida with a bachelor's degree in film production. During my time at the university, I was very involved with the university's tv station. I had a ton of jobs, like field producer and camera operator on a gardening show and on the nightly newscast.
Before CHS: Before coming to the school, I was a stay-at-home mom. I have worked a wide range of jobs. Some of those include being a department store manager, a marketing manager for a company called "KeepYourCustomers.com," an apartment property manager and a substitute teacher.
Even though I graduated with a film production degree and have gotten many offers in New York and Los Angeles, I wouldn't give up my current job for all the money in the world.
During CHS: I have also been very involved with Cambridge since my arrival five years ago. I have served as the vice president of communications for Cambridge's band and PTSA for three years combined, and as spirit wear coordinator for Cambridge's junior Bears football for two years. I have also been a co-sponsor of Cambridge's environmental club, (the Eco-Bears), which spearheaded the Adopt-a-Road program.
Family: My family consists of my husband Chris, to whom I have been married for over 31 years, and my two sons Anthony and Andrew. Anthony is a freshman at Kennesaw State University, and Andrew is a freshman here at Cambridge.
TV shows, movies and music: My favorite tv show is ABC's "The Middle" and my favorite movies are "Paul Blart Mall Cop," "Bedtime Stories"and "Big." I also love listening to classic rock and 80s music.
Favorite Food: My favorite foods are dark chocolate, pizza and pasta.
Free time: Whenever I have down time to relax, I love to watch college football, especially the Florida Gators. I also enjoy spending downtime with my family on the weekends, walking and gardening.
Interesting fact: I come from a very musical family. My older brother plays trombone for the Florida Gator Alumni Band and has played for the Tampa Bay Buccaneers band, as well. My uncle also played trombone for the famous "Dukes of Dixieland" Jazz Band in New Orleans for many years.
Now that you've gotten to know this staff member, who do you think she is?