Coming Together: Cambridge's Unique Combined Concert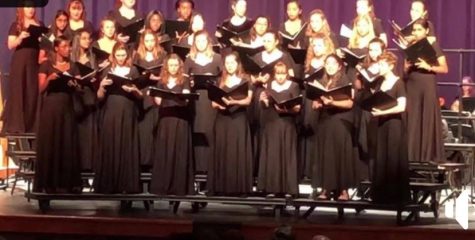 The lights dim, the buzz of the crowd fades as the crowd hears the strings tune their instruments. Each ensemble looks out at the black abyss, bright lights shielding their eyes from the audience. 
The powerful voices start, followed by the harmonious sound of the strings and bass.
This scene, taken from a student-shot video, was how the school's premier ensemble began its Sept. 19 concert. Both teachers and students had spent weeks preparing for this moment, which paid off in an array of wonderful music. 
This concert is especially important to the students because Cambridge is the only school in the district to hold a combined concert every year. 
Orchestra teacher Elizabeth Justice was excited to be working with the other ensembles for this special concert. 
"We started to put the ideas together for this first concert in April," said Justice. "We worked with the strengths of the orchestra." 
Justice also said working with other ensembles is an interesting challenge considering the concert is close to the beginning of the year. 
"It was definitely hard to put it together in the sixth week of school," said Justice.
Justice said she loved the fact that everyone was working together as a team and how they put everything together.
"Look at it like a puzzle with missing pieces, then there's the enjoyment of putting the pieces together," she said. 
Senior Ashley Lombres, a chorus member, said during the planning process, singers "focused a lot on telling the story rather than just singing notes."
Lombres said she thought the teachers and students did a great job.
"Overall, I think the concert was really wonderful. We really enjoyed the band and orchestra pieces, especially the finale they did together as the last piece," she said.
About the Contributor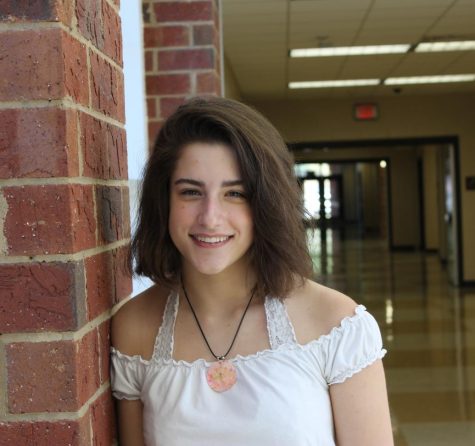 Catherine Bibbo, Staff Writer




Catherine Bibbo is a junior and a first-year reporter. She recently moved from Pennsylvania to Georgia.  In her spare time she enjoys being...