Letter from the Editor-in-Chief
The late "ABC World News Tonight" anchor Peter Jennings once said, "As a journalist, one tends to think there's nothing off limits."
I tend to think, as a student journalist, there's nothing that can't be covered or written about for a student publication. It just depends on the approach taken by that student journalist.
Over my three years at The Bear Witness, the publication as a whole has evolved in not only the way we present the news to the Cambridge community, but also in the way we cover what is considered prevalent or noteworthy.
From writing thought-provoking opinions about the Black Lives Matter movement and America's gun problem to covering the latest news regarding teenage vaping, student protests and educational developments, our growing coverage has allowed us to write about issues that truly matter to the community.
The constant influx of new writers mixing with our returning writers, along with the changes to our format as a student publication — from a magazine to website to, most recently, a mobile app — has allowed The Bear Witness to better adapt to the changing times without the abandonment of our founding journalistic principles and responsibilities to the community.  
As a product of the 21st century, The Bear Witness was never meant to stay content in its secondary format of a magazine. It was meant to stay content with the format that worked the best at delivering its goal within the current environment, no matter if that's through a website or an app.
Apple Co-founder Steve Jobs once said the goal of his company was not to be the biggest one in the world, but to be the one know for putting out the best devices.
42 years later, his company is now valued at one trillion dollars– according to CNN Money– and is arguably one of the most dependable companies within its sector.
That is the same mindset and approach all of the past and current editors, including myself, have taken with The Bear Witness from the get-go.
Our goal as a paper has not been to be the best at what we do, but instead, to be the most reliable and trustworthy at what we do, which is to deliver quality news to the community of Cambridge.
On the surface, it may have seemed as if we were accomplishing this goal when we were a magazine to our readers.
In reality, we weren't.
That format prevented us from accurately covering all of Cambridge's happenings, as it limited our capacity on what to highlight and feature. As a freshman writer, I remember having to hear that my articles had to be cut simply because there wasn't enough room.
This, in turn, hindered our goal, as we weren't being as reliable and trustworthy as we promised our readership. On top of this, we were already living in this digital age where even your watch could inform you of all the latest news.     
All of these factors played a role in why the decision was made to commit to a website format.
Just like a department store in the age of online shopping, we readjusted ourselves for the sake of our community and our goal.
To this day, that readjustment hasn't stopped. Our brand new mobile app is further living proof of that commitment to readjusting ourselves, as we're now able to deliver the news to our readers at a more rapid, yet accurate pace.
As Editor-in-Chief of The Bear Witness, I promise to keep up that readjustment to you, our readers, in order to provide that ever so quality news that all of you deserve.  
Because in the end, all that really matters is the quality of news that we, as students journalists, present to all of you.
World-renowned Washington Post reporter Bob Woodward puts it by saying, "I think journalism gets measured by the quality of information it presents, not the drama or the pyrotechnics associated with us."
Best regards,
Daniel Jimenez
Editor-in-Chief of The Bear Witness 
About the Writer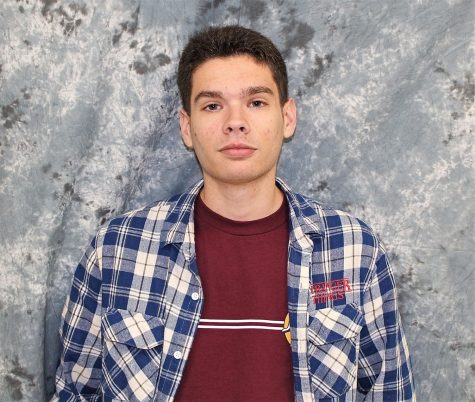 Daniel Jimenez, Editor-in-Chief (First Semester)
Jimenez is a senior and a fourth-year reporter. He served as the Editor-in-Chief for The Bear Witness for the first semester. Jimenez previously served...