"Just Keep Swimming": A Preview on Swim & Dive's Upcoming Season
The team hopes to build upon last season's gains while also strengthening the program's culture and identity.
Swim and Dive have their eyes set on the upcoming season, hoping to live up to the high standards set last season.
The team had a breakout performance in the 2017-2018 season, finishing 7th for girls and 16th for boys at state. The team also ended the season with nine school records and one all-American athlete and conference championship.
Varsity Swimming Head Coach Lauren Hall said last year was one of the best in the program's history, but added that there is room for improvement. She said one of her priorities this year is building up the swimming culture at Cambridge.
"There's a lot of talent on both teams this year, but we're still working on expanding the program," said Hall.
To accomplish this, she met with the rising ninth graders at nearby middle schools in May to tell them about Cambridge's program and stir up interest for it. The results of this effort can be seen on this year's roster.
"We have a lot of freshmen this year with great potential and a lot of talent," said Hall.
Beyond building a swimming culture and generating buzz about the sport, Hall is focusing on sharpening the team's competitive edge.
"We want to focus on being more competitive this year both within the team and against others. It's going to help us a lot at the more competitive meets and state," said Hall.
To work on this competitiveness, the team started its pre-season several weeks before tryouts. 
The swimmers have been working on their physical base and spending the majority of their time out of the pool. This allows them to build up their core strength and focus on doing injury prevention exercises.
"One of the biggest obstacles every season are injuries. It's important that we work on building shoulder and back strength so that the swimmers are ready for the season," said Hall.
This early start will be a boon to the team as they go up against strong opponents like Johns Creek later in the year.
One advantage the team will have this year is a solid class of seniors. With many of them having multiple years of swimming under their belts at Cambridge, these swimmers are familiar with Hall's standards and how she works in general.
"I've been on the team four years, so I know what coach Hall expects," said senior Konata Ford, a swimmer on the relay team."As seniors, we have to be mentors and leaders to everyone else since we know the ropes."
Hall expects the experienced upperclassmen to step up into their leadership positions this season. She says it is vital that they help their teammates during workouts, especially the underclassmen who still don't know how she works.
All of this is in hopes of forming a stronger team identity for the season — one of Hall's long-term goals for the program.
"We're trying to form a more cohesive team at these meets by having the experienced upperclassmen work with the new swimmers," said senior Nicholas DiPonzio.
Swim and dive will put all of their pre-season training to the test this weekend for the first time in the season. 
The dive team travels to the Cumming Aquatic Center for the Forsyth Fall Dive Invitational meet on Saturday, while swim will race against region opponent Centennial at Dynamo Alpharetta.
About the Contributor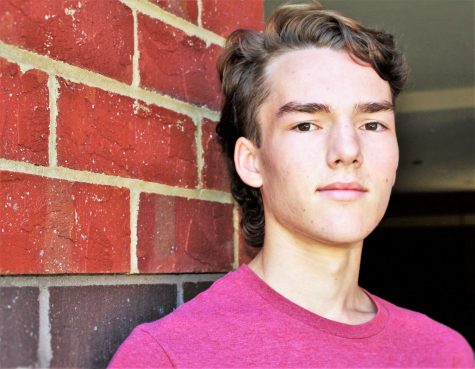 Sasha Severtson, Reporter
Severtson is a senior, and a first-year reporter. He enjoys watching and writing about films. Sasha is a runner for the Cross Country and Track and Field...