"Back in the Game": A Preview of the 2018 Football Season
Despite opening with a loss, Bears remain optimistic about the season and look to younger players to bring fresh energy to the team.
After falling short in the 2017-18 season, Cambridge football is back with a new level of energy, ready to take on the new season.  
While the team did lose its opening match to Creekview on Aug. 17 with a score of 42-7, the result has not dampened their spirits.
"The game was close," said Varsity Head Coach Craig Bennett. "We made some technical mistakes, but we're working on those every day so they won't stop our drive."
Despite missing a snap and having a punt blocked against Creekview in the first quarter, the team remained calm and put on a solid showing for the rest of the game.
Looking ahead, the Bears face a tough schedule this year with matches against strong teams like Pope and Centennial, teams that beat the Bears last year 35-6 and 34-21 respectively.
Nevertheless, players and coaches alike said they remain optimistic thanks in part to the team's rigorous training and preparation. In addition to this, the coaching staff has adopted a new approach for the upcoming season.
While still maintaining goals and standards for the fall, the team is now focusing on day-to-day challenges. Bennett said focusing too much on long-term goals can pose a distraction for players.   
"The coaches challenge us to get better every practice and every game," said kicker Jack Tindle, senior. "We still have a lot to learn, but I think we've done a pretty good job so far."
Despite some key seniors graduating last school year, such as quarterback Hogan Dykes and running back Matt McCree, the team has retained a solid core of players, such as seniors Ridge Polk and Kasra Bojnordi.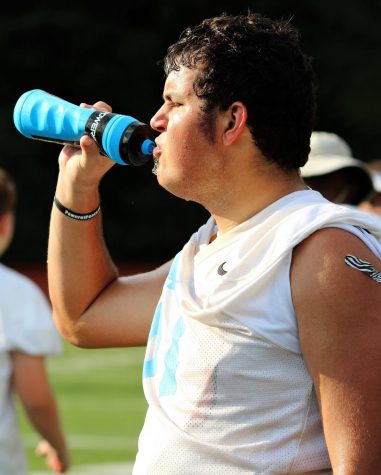 As the team's starting wide receiver last season, Polk stood out with 14 touchdowns and 974 yards run. Bojnordi, who was named first team all-region, played a pivotal role with snaps on both sides of the ball.
These returners will play a pivotal role this season as their younger teammates look to them for leadership.
This season's roster also features a strong selection of underclassmen. Bennett said he believes these young athletes will play a vital part in the future of Cambridge football.
"We have a lot of great sophomores and freshmen that are young and inexperienced, but they improve with every game," said Bennett.
Bennett said the coaches' goal is to train and raise these younger players to help rebuild the team culture, which has faltered in the past few years. Bennett also said this has resulted in less enthusiasm for the game and lower drive among the players.
After the Bears' first game last week, several student fans said the energy and turnout at the Creekview game was greater than last season's.
"We're all excited for the home games this season," said senior Jack Donovan on the ambiance of Friday night lights at the stadium. "The energy in the stands last year was so much fun to be around."
About the Contributors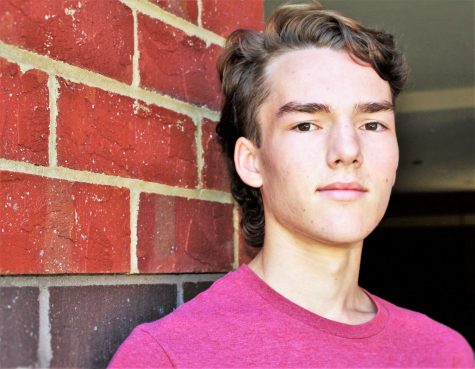 Sasha Severtson, Reporter
Severtson is a senior, and a first-year reporter. He enjoys watching and writing about films. Sasha is a runner for the Cross Country and Track and Field...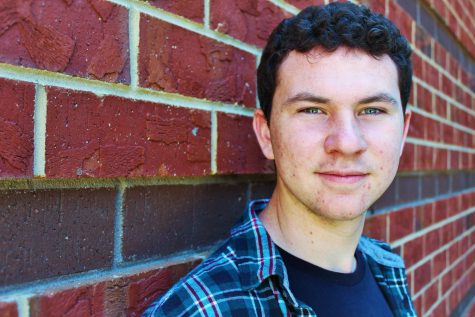 Whit Whittall, Lead Photographer/Reporter
Whittall is a senior, a first-year reporter, and serves as the Lead Photographer for The Bear Witness. He enjoys going to the movies with friends, playing...