Students may join school clubs to add more to their resume, meet new people or just participate in something they are interested in.
As seen from last year's list, Cambridge boasts a large collection of clubs students can choose to participate in. This collection grows little by little each year.
Here are some clubs that are making their debut this year.
Helping Hands
Story continues below advertisement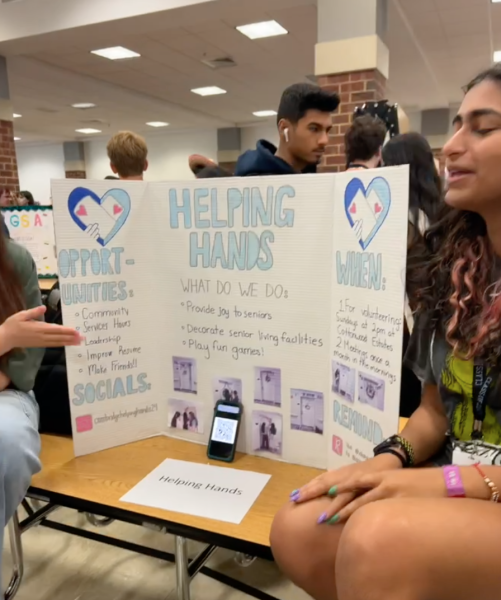 Similar to Bridging Generations, Helping Hands aims to bring joy to the elderly by volunteering at and helping around Cottonwood Estates Senior Living in Alpharetta.
It is run by seniors Ekaterina Rambaud and Meher Sayal, the co-presidents.
"I've always enjoyed playing cards with seniors," Sayal said.
So, she made a club where she and others could do just that.
Currently, Helping Hands is looking for new officers for the 2024-2025 school year "so this club can still exist after we graduate," Rambaud said.
United Nations Children's Fund (UNICEF)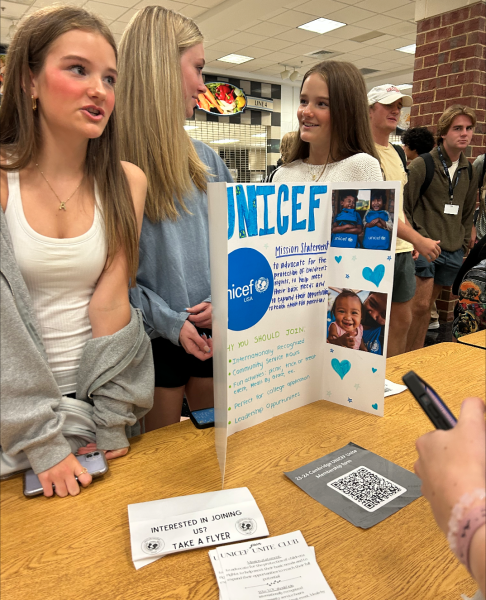 UNICEF aims to provide humanitarian support to children around the world through charities and school-associated clubs.
"We raise money to support kids in poverty," said senior and membership chair Sophia Gallins.
The club will meet once every two weeks for fundraising and volunteering gigs around the Cambridge area.
"We are hosting a picnic [to help] clean up the school in the next couple of weeks," Gallins said.
UNICEF is now looking for members who enjoy volunteering "while also having fun," Gallins said.
Pickleball Club
"We have fun and raise money," senior Kadyn Wuest, the president of the club, said.
According to Wuest, Pickleball Club is a charity club. All funds it raises will be given to St. Jude Children's Research Hospital.
"Pickleball Club is for anybody who wants to help St. Jude," said Wuest.
Clubs are a vital part of the high school agenda. So why not support some of the new ones?