When a student walks in through the main doors before 7:15 a.m., they will be greeted by Diane Ellison unlocking the door for them.  
Ellison's day begins before the sun even rises, and sometimes stays at the school until the sun sets.  
"I get here around 7:15, and she's always here way before me so probably 6:45 she gets here to start working," said Principal Ashley Agans. 
Ellison has been assisting principals and staff, assigning substitute teachers and looking out for anyone who needs help at the school since 2013.  
Story continues below advertisement
She attended Lafayette College in Easton, Pennsylvania. She studied there for four years before earning her bachelor's science degree in chemical engineering.  
However, her path changed when she came to Georgia and started working for the school. 
She adapted well to Georgia, as she now knows how to do everything that anyone could need to know how to do at the school, which is very helpful for when another administrator is unable to come one day. 
"As a principal, this is only my fourth year here, but she's that person who knows absolutely everything that ever happened and how to do it," said Agans.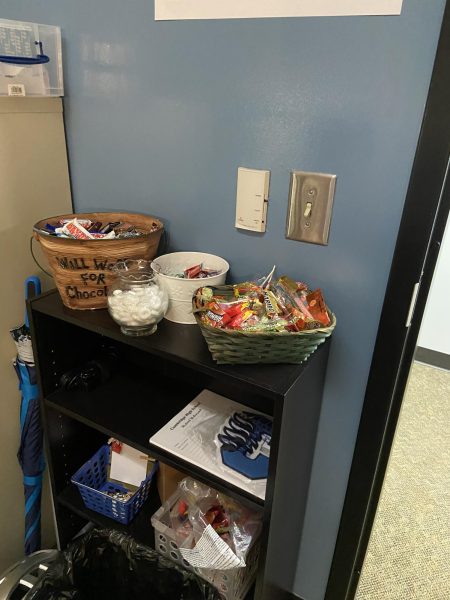 She manages all the substitute teachers to ensure no class goes without a teacher, handles disciplinary actions with students and arranges athletic events. However, this is only a glimpse of a full job description that cannot even be put into words.
"One morning I had to assign substitute teachers to 23 different classes. It was very hectic," said Ellison.  
She communicates with the few different teachers that watch detention, to make sure someone is available to hold detention on that day.
Ellison also takes charge of testing towards the end of the school year, such as AP exams and End of Course (EOC) assessments.  
Additionally, she manages the different sports events such as Friday night football games to make sure there is enough security and teachers nearby to help with entry tickets and to deal with students attending the games.  
Not only does Ellison help the school run smoother, but according to her coworkers, she is a kind, hardworking lady.  
"She is the glue that holds this place together," said Front Office Assistant Christina McCaughtry.