Working Inside and Outside of the Classroom
School is a full-time job. Why get another one? 
It's not rare for high schoolers to have a job. Factors like money, experience and resumé building drive teenagers to work outside of school. 
Work is a good training ground for learning responsibility, and obtaining skills like money management, punctuality, leadership and obedience. 
There are many forms of work, all of which provide valuable experience. Work comes in different varieties, such as part-time jobs, volunteering and internships.  
Each kind of work has unique qualities that attract students based on their interests and objectives.  
For instance, part-time jobs offer flexibility, allowing teens to devote time to school and extracurriculars while also working. 
Part-time jobs also provide income. According to the State Minimum Wage Laws, employees in the state of Georgia must be paid at least $7.25 per hour.  Earning money enables a student to build savings and provides spending money.  
Another way to work is through volunteering.  It requires a high level of commitment and a passion for an organization.   
A student's commitment is often driven by an attachment to an organization's mission and purpose. While money is not made, volunteering is rewarding and provides many of the same learning experiences found in paying jobs. 
Like volunteering, internships can also serve as work a teen is passionate about. 
However, internships give a preview of certain companies, and the many roles that make them operate. Most students who decide to intern are working to gain valuable knowledge and experience about subjects rather than money.                        
Senior Allie Southall currently works a part-time job at Countryside Pet Estates, a premier dog and cat boarding facility. 
When Southall began her job hunt, she wanted to find something she could look forward to.
"I love animals, so I knew this would be the perfect job for me," she said. 
She began the job in March, specializing as a kennel worker, a position that entails daily hands-on interaction with the animals.  
Despite Southall's busy summer and fall schedule, she dedicates a minimum of eight hours a week to her job. During the school day, she uses her free periods to complete any homework, which helps to balance school and work. 
Besides time management, Southall said she has also learned responsibility.  
"Because I'm taking care of live pets and people's babies essentially, I have to make sure I do everything right," she said.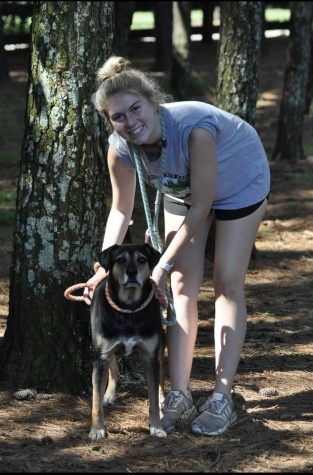 Unlike Southall's doggy duties, senior Jay Shivdasani works five to 10 hours a week with charities outside of school.  
Shivdasani is involved in the Young Men's Service League, which works with over 30 charities in the greater Atlanta area, as well as the Food for Thought Organization and the Gateway Center. 
Throughout the course of high school, he has worked just over 700 service hours. 
The business pathway and FBLA have provided Shivdasani a way to further personal and community projects. 
"I learned a lot last year and had a lot of opportunities just because I was in a business class," he said.  
It even took Shivdasani to Chicago last year for FBLA nationals, as a result of Cambridge placing 4th at state. 
Currently, Shivdasani is completing an individualized project with the Gateway Center, who helps distribute his product to homeless people. This product, also called a relief kit, includes a blanket, a pillow, a towel and toiletries.  
He is striving to provide 150 kits this year after providing 100 kits last year.  
For National Honors Society, Shivdasani is working with a team called Gravity Water that helps facilitate water filtration systems in third world countries. Gravity Water works with schools to raise money for these devices so that kids across the globe do not have to walk three to four miles for clean water. 
"I've always enjoyed community service. I think starting in about eighth grade, my grandma worked at a library for fun, so I would volunteer there a lot. And from there my love for volunteering just grew bigger and bigger," Shivdasani said.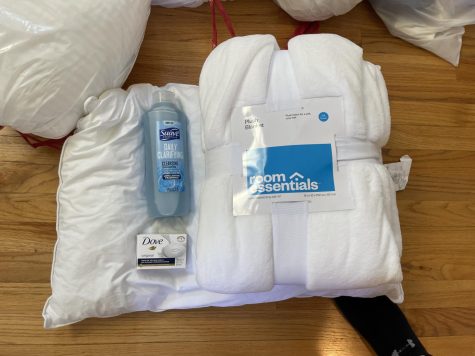 One Cambridge alumni, currently studying at the University of Utah, reflected on her time interning for a local home building company in high school. 
Robin Borden began her internship with Empire Homes in August 2021 and continued working throughout her senior year at Cambridge.  
Working 20 hours a week taught her to be straightforward with her boss about how many hours she could work or when she needed to focus on school. It also helped her to manage her time well by doing homework on weekends and after shifts.   
Borden enjoyed learning about the different stages of what goes into building a home, from designing the house to being on the building site. 
"I gained insight on what I want to do with my career, I found out what I am interested in and what I can rule out when deciding a major in college," said Borden. 
Many bears are not hibernating but instead are getting out and working.