Students Are Making Santa-mental Holiday Memories With These Traditions
The Feast of the Seven Fishes. Lighting a candle each night of Hanukkah. These are holiday traditions, each one different but beautiful in its own way. 
They each have their own meaning and reason. That is what makes traditions so unique and fun for everyone.  
For sophomore Sarina Bivek, an annual tradition is going on vacation with her family. This year, the Bivek family is going on a cruise after school gets out and is coming back Christmas Eve.  
"We are going to two islands and there's a water slide on the ship," said Bivek. She is ecstatic to spend time on a tropical cruise with her family. 
When her family is in town, Bivek said they bake together. 
"We also make cookies together," said Bivek, particularly chocolate chip, a fan favorite in her household.  
Sophomore Sophia Gmahle and her family also travel during the holidays. 
"Since we travel for Christmas, we pretend Christmas is a different day," she said. 
The Gmahle family will celebrate Christmas a week before the actual day. They will open presents before going to New Jersey.    
The Feast of the Seven Fishes, also known as La Vigilia, is a staple in many Italian Catholic households on Christmas Eve, especially for the Gmahles.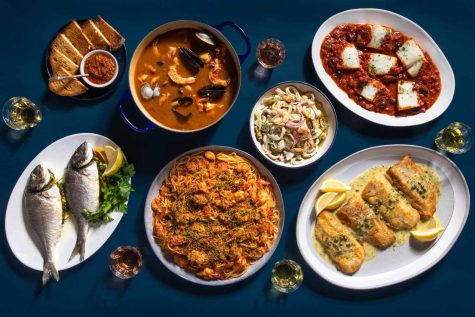 "My family makes a ginormous dinner," said Gmahle.  
The Gmahle family also does "Secret Santa". Each member of the family gets another family member a gift, but no one knows who got a gift for who, so it's a surprise.  
The limit is $50 a person, "but sometimes people will go over the price range," said Gmahle. 
One of Gmahle's favorite traditions is decorating the Christmas tree with unconventional ornaments. 
"We have a pretzel ornament, a chip and a cheez-it." Gmahle said that all their fun ornaments add a nostalgic sense to the house and Christmas.  
"My mom also has her snow babies, they're like snowman people," Gmahle said. 
These decorations go up every year in the Gmahle household. They're a collection that her mother has and displays every year to symbolize Christmas has come.   
Sophomore Sunny Stallworth has some very wholesome traditions like decorating the tree with her family, which she said is her favorite Christmas activity. "We bake cookies on Christmas Eve after church," said Stallworth.   
She said they bake in matching Christmas pajamas. Stallworth also has traditions that extend outside of the house. 
"Me and my dad have this tradition of Christmas shopping together," said Stallworth. They buy presents for the whole family and enjoy breakfast the morning before shopping.  
Before their Christmas slumber, the family watches Christmas movies together. Stallworth said, "It's a family tradition to watch "Christmas Vacation" the night before Christmas."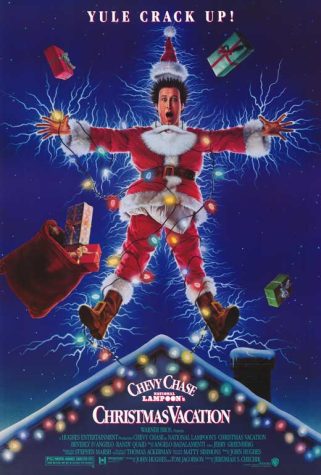 On Christmas morning, the Stallworths wake up, excited to open their presents. But first her dad must turn on Christmas music and record everyone unwrapping their gifts.  
After each present has been opened, the whole family goes to Waffle House for Christmas breakfast.  
These traditions are what bring family and friends together. Every tradition is very different, but each has their own set of memories and meaning surrounding them.