Holiday Gift Guide To Guide You This Season
People who mean the most, do the most and deserve the most this holiday season are near and dear to our hearts. 
Moms, dads, grandparents, uncles or even that weird neighbor would all adore a gift this holiday season. 
But often, we begin to draw blanks on what would be perfect to give those we see as perfect.  
To avoid bumping into this dreaded scenario, The Bear Witness has crafted the ultimate budget friendly gift guide for all your loved ones this holiday season. 
For those practical people in your life such as builders, problem solvers, clean-freaks and your average parents who may appreciate practicality, try gifting some of these items. 
Jewelry Organizers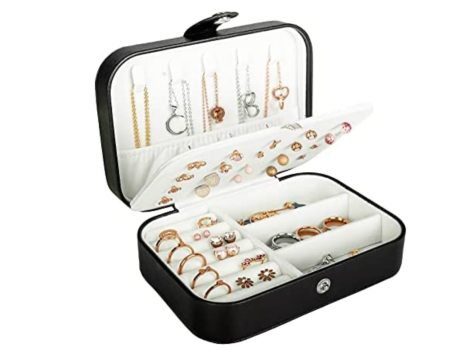 Jewelry organizers are always a great idea to help your loved ones stay organized. 
Here are two options from Amazon: 
This first one is good for travel and has many storage sections for all types of jewelry. Depending on the color you want, you can get this cute, convenient gift for about $10.  
This jewelry organizer saves space by hanging on the back of a door which is super convenient and even great for dorm rooms. 
Mug Organizers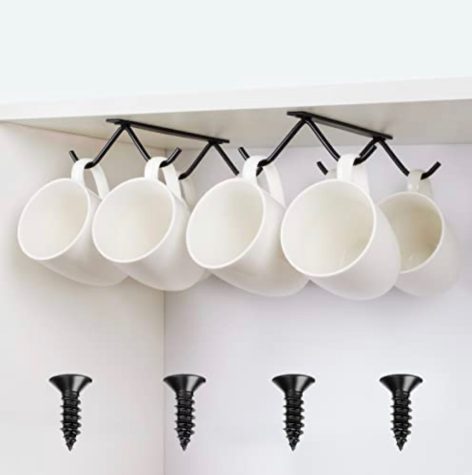 Mugs have always been a great, easy and basic gift, but this year maybe opt-out of that overdone gift and give someone a coffee mug organizer. 
This organizer is practical and makes any kitchen appear put together, even if it's not.  
This gift puts all your mugs on display and keeps you organized, perfect for that person who has too many coffee cups. 
Sunrise Alarm Clock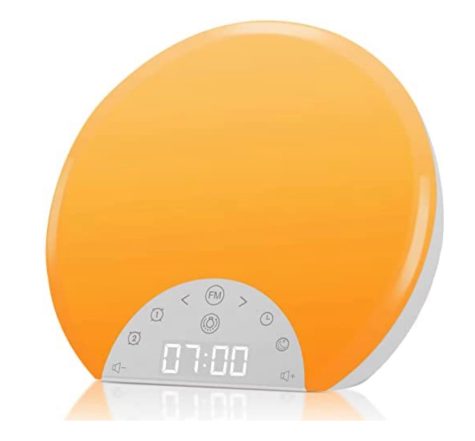 Waking up with the rising sun is always a joy but is not a reality for many early birds.  
However, with this alarm clock it is.  
Even at 5:30 A.M, the sun can still shine on your face accompanied by the default melody of birds chirping. 
As the alarm goes off, the light gradually gets brighter to more efficiently wake you from your slumber.  
Gift this clock to bring brightness to your loved one's mornings. 
Bath Bombs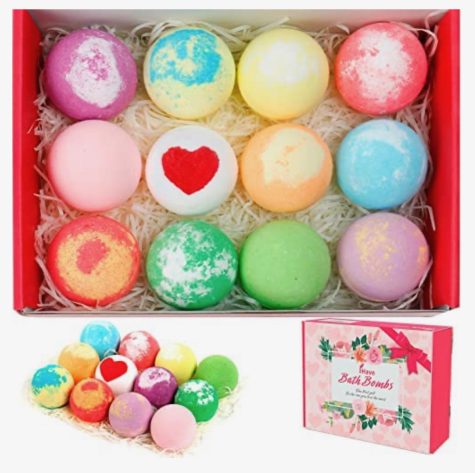 There's nothing more relaxing and calming than a nice, hot bath. With bath bombs, it's double the fun.  
Popping a bath bomb in your warm tub paints a sparkly, fragrant painting that is not only pretty but some bath bombs have health benefits for your skin and muscle recovery. 
Bath bombs are a great, fizzy, fun, playful gift that turns a regular bath into a spa-like experience. 
This set from amazon is sold at a great price with 12 individual bath bombs and variety which makes for a great gift. 
Funky Socks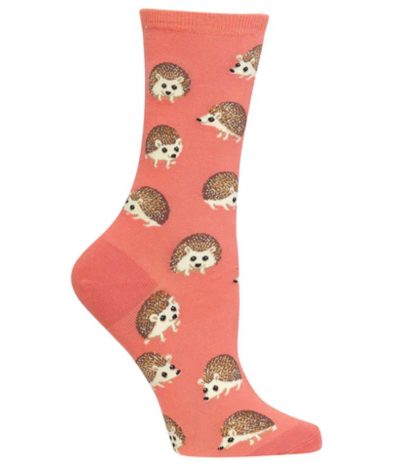 Have a boring outfit? Some cool socks will fix that. Have a special occasion? Get some socks to match. Need to be festive in a discrete way? Pair fun socks with your look. Sick of your generic socks? Buy some hilarious graphic ones. 
People of all ages will enjoy some great socks to spice up their world, and these hedgehog ones are just too cute to pass up this holiday season. 
Personalized Jewlery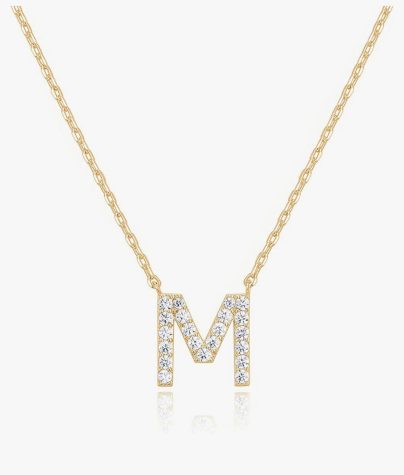 Jewelry is always a great gift that most will adore. 
Personalized gifts always make someone feel more loved and go the extra mile. 
Necklaces with a simple design are held near and dear to one's heart, literally and figuratively. 
This amazon gold necklace is perfect for the girly-girl in your life. 
"I always love a necklace as a gift, I have so many but the more the merrier," senior Kaylin Simmons said. 
Personalized Frame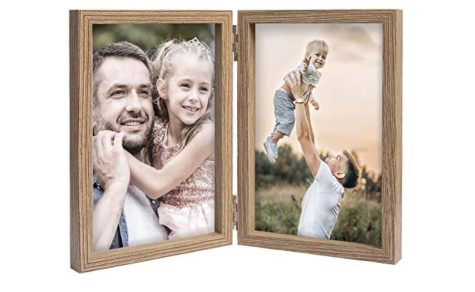 Heartfelt memories can be captured and cherished in a special frame with this fantastic gift. 
You can personalize the frame as much as you want, and this gesture shows you put thought into that gift but more into the person. 
This dual sided frame from amazon is chic yet practical since you can put two pictures in it, and it stands up. 
Funny Name Plate 

A funny name plate is a great idea for anyone with a corporate job, or even anyone with a desk. 
Make those people laugh and make the people they work with laugh too with a cocky saying which practically comes with guaranteed smiles. 
This first name plate is for the boss, or "top dog" in your office or life.  
This second name plate is for the person in your life who may be a tad bit cocky, a humble genius. 
Potato Soap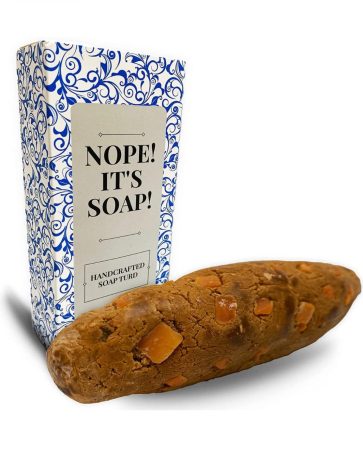 Everyone needs a bar of soap, and this one is just straight up hilarious. 
The surprise and shock of one going to grab the soap, then seeing a potato is just comical, perfect for a housewarming gift too. 
This potato soap from amazon is a great gag gift. 
Burrito Blanket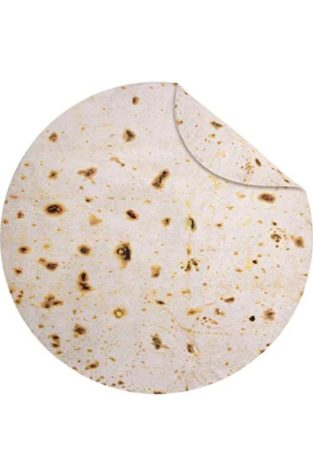 Super popular in the past years, this gag gift is super soft, and you will find yourself wrapping up in this blanket very often, looking like a snack. 
Everyone loves a blanket, and everyone loves burritos so here is a burrito blanket. 
"My friend gave me a burrito blanket and I think it's so funny and it is actually really soft, everyone loves it," sophomore Alexis Farrell said. 
Gift cards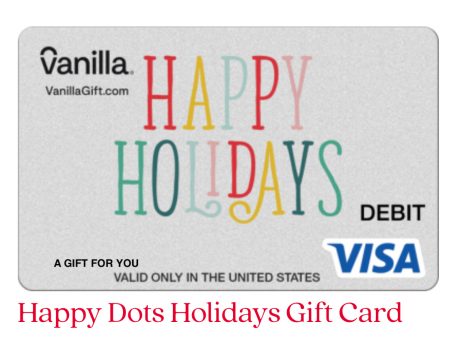 Gift cards are always a great option, as you can pick a value and place. Who wouldn't want a gift card? 
Visa gift cards are universal for all stores and act as a set value debit card, making it easy for all purchases. 
Lily Richards, sophomore, said "I like getting Visa gift cards because I know I will use them at anytime, anywhere. Unlike other gift cards Visa ones are much more useful because I can use them even to get food or go shopping literally anywhere." 
The holiday season can be hard, especially gift giving. However, with gifts like these, it's certain everyone will be having a merry Christmas.