Hockey Has Made a Return to Cambridge
For the first time since 2018, Cambridge is back on the ice, proving that hockey has a place in Georgia. 
When junior Andy Hildrum made the move from Minneapolis to Milton, he quickly discovered that winter wasn't the only season he would be missing out on. 
"In Minnesota, high school hockey is one of the biggest things you take pride in as a kid," said Hildrum, "so when I realized I would be going to a school without a team, I was pretty upset to be losing that opportunity."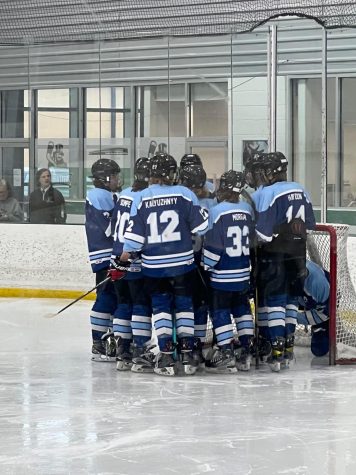 Although hockey is not yet sanctioned by the Georgia High School Association, many schools allow for student club teams to play under their name and logo. 
From 2015 to 2018, the school played Georgia High School Hockey League club under the name Beagle Hockey, a combination team with nearby Milton High School. 
Beagle Hockey was unfortunately forced to fold due to a large graduating class and lack of incoming skaters. 
Cambridge will now be playing under their own name for the first time, which coach Chris Hildrum is hoping will create a new era of interest in the sport. 
"Right now, we have a lot of young guys and girls out there, and we're creating a culture that will be solid for the next few years," he said, "and the goal is that some kids who used to play, or even who are new to the sport, will take an interest and help us build our program as our current players graduate." 
One of those young guys is sophomore Gabe Bianchini, who leads the team with nine points, six coming from goals.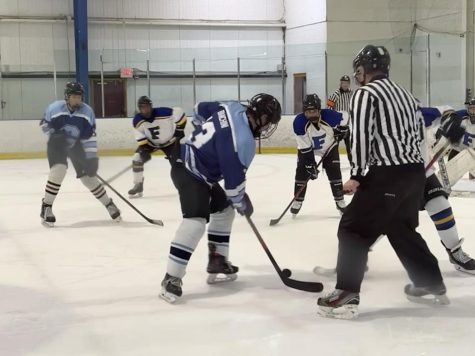 Other notable stats include senior Connor Sandkuhler's four goals and junior Hildrum's four points. 
One freshman joining the team is Gabriella Dowdle, who has played Jr. Predators hockey for the last few years. 
"I started playing hockey when I was seven," said Dowdle, "but I never imagined I would get to play in high school." 
She heard about the team from a teammate and was vocal about her excitement for the future of the sport at Cambridge. 
"I love the feeling I get when I step on the ice and I'm so happy to see how the game grows with this new club," said Dowdle.