Race to the Finish Line: An Inside Look at Cambridge's Cross Country Season
Cross country runners practice six days a week, run religiously during the offseason and compete virtually every Saturday morning throughout the fall.  
For the runners, though, it's not just about what happens between the starting gun and the finish line. 
"The chemistry on our team is insane," said senior Emily Feddersen. "There's such a great bond between each and every one of us and the thing that sets us apart every year is that we're friends on and off the course."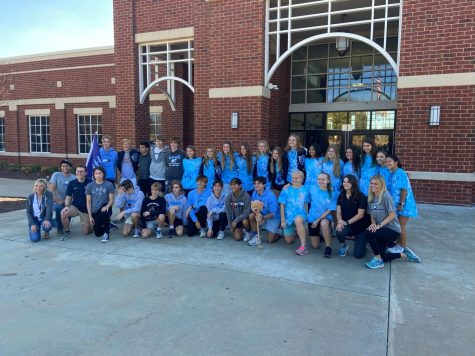 As a team, the Bears have stood on the podium at nearly every meet, including a Varsity third and two JV seconds on a tough Wingfoot course and first place overall at Fowlkes Memorial. 
Throughout the season, the runners have grown closer with every race. 
"I used to think 'sleuth' was just a team motto, but as the season went on, I started to realize it's more than that. Cross country is a family, and we all make each other want to be better," said first year runner and junior Ethan Winn.  
And better they have become. 
Every meet featured personal records and mass team improvements, including a Wingfoot race that head coach Bradley Coulter was particularly proud of. 
"Nearly 80% of our runners PR-ed, and our team came away with all four groups on the podium. It was a great race for our whole team," Coulter said.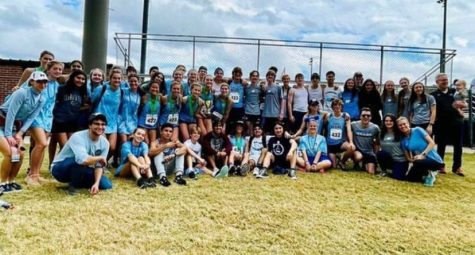 Individually, senior Dillon Shin won his race at Fowlkes Memorial and placed third at regionals, while senior Anna Filipek placed sixth at Wingfoot and second at regionals. 
"Coach Roland said, 'Run… fast.' That really spoke to me," said Shin. 
Sophomore Jensen Kelly took first in the girls' junior varsity championships at regionals, one of just many underclassmen with a bright future.  
Freshman Grey Donner and sophomores Yan Berezitsky, Grayson Peterson, Francisco Palacios-Rodriguez and Aidan McHugh all ran varsity this season, setting new bests and preparing to cement the teams high state placement for years to come. 
"In the future of cross country, our freshmen are going to be able to go faster than us because they have a lot of experience from middle school," said Shin. "A lot of the tough competition will be leaving this year, so our team has a better chance at winning state moving forward."