The "Tur-key" to My Heart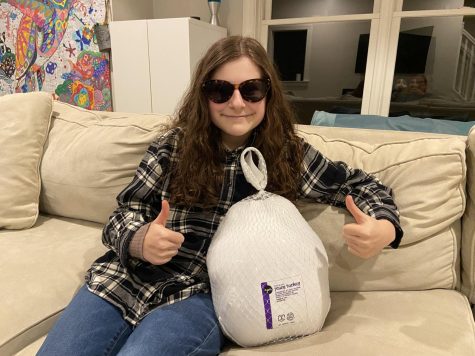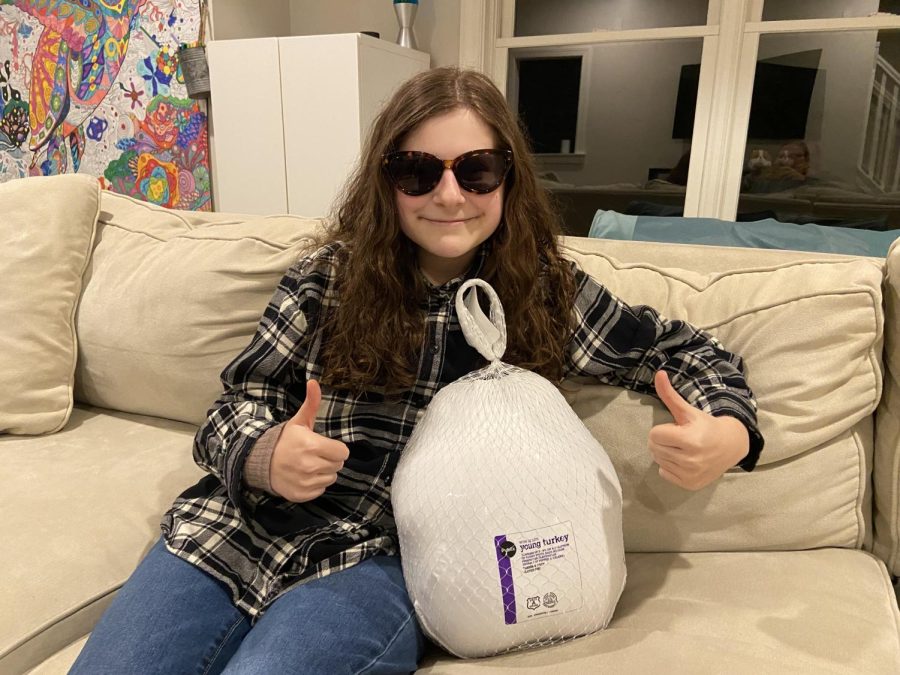 We have a crisis on our hands. It's called turkey. Or lack thereof. 
Thanksgiving celebrators are saying it's time to put up the white turkey flags and let an "overrated" tradition rest. 
According to the New York Post, 65% of Americans prefer alternatives such as ham and roast beef to turkey. 
44% of Americans served ham for Thanksgiving in 2018, according to an infographic from New York Daily News. 
Social studies teacher Lauren Hall has had ham, ribeye and tofurkey in place of the iconic Thanksgiving centerpiece. She's even had turkey giblets, which she said, "was probably the most disgusting thing I've ever eaten." 
My own father has begged to cook ham for Thanksgiving instead of turkey – to no avail. 
It is growing increasingly clear that turkey is retiring from its post as the heart of Thanksgiving. 
Just like turkey, this does not fly. 
That's like saying the Times Square New Year's Eve Ball Drop won't be happening anymore. It's unfathomable to me. 
Turkey, in my opinion, is an important part of an American holiday. Turkey was the main dish in the first feast because of how plentiful it was – there were 10 million turkeys in America at the time of European contact, according to Britannica. 
It is the centerpiece of the fall season aesthetic. It is what comes to mind when the words "thanks" and "giving" are mashed together like potatoes. 
In any movie that features the holiday, a Thanksgiving feast simply isn't complete without one. 
At HomeGoods, over half of the fall decorations have a turkey, either the bird or the roasted breast, slapped onto them like a bumper sticker. 
It is why Thanksgiving is informally known as "Turkey Day." 
How many times have you traced your hand on a piece of paper, colored in your fingers and gave your thumb a beak and an eye as part of the elementary school ritual? 
There's no doubt about it: turkey is a significant part of American culture and fall. 
And, to top it all off, it's delicious. Nothing beats a fresh, warm turkey on a Thursday evening. 
I think I hear screaming. 
One of the main reasons Thanksgiving-goers are growing reluctant to cooking turkey this year is because they think turkey is drier than the Atacama. 
This is a blatant lie. They just haven't been cooking it properly. Therefore, the fault is on them, not the roasted gobble-gobble. 
According to a USA Today article on the reasoning behind dry turkey, the turkey should be put on a low-sided pan as opposed to one with high sides. 
With high sides, too much hot air will reach the back and breast and too little will reach the rest of the turkey – voilà: a turkey drier than your uncle's humor. 
But don't worry you poor souls, I've got your back. 
If your turkey comes out of the oven dry, it can be "revived" with a mixture of melted butter and chicken broth. Carve the turkey up, drizzle the mixture on it and let it be absorbed by the meat for a minute, and you'll be good to go. 
Junior Lauryn Martin, a fellow turkey lover, suggested putting gravy on the turkey to make it less dry. 
"You can also put mashed potatoes on it like a sandwich. It's so good," said Martin who, according to her friends, is no stranger to weird food combinations. 
Turkey can be substituted all it wants, but no substitute will ever hold up to the feeling of enjoying a freshly carved turkey on a November holiday surrounded by family and loved ones. 
"[Turkey is] a little overhyped," junior Emma Dewey said, "and I don't think we need a whole holiday around it. But I like it." 
Martin believes people with mindsets like Dewey's can be changed. 
"Turkey haters' opinions are not valid. They just haven't had the right combination with turkey," she said. 
Whether you're having a substitute, the real deal or nothing at all, one thing is for certain: we're all thankful for a delicious meal – that would probably be ten times better with turkey in it.