Underclassmen to Receive Devices by Tuesday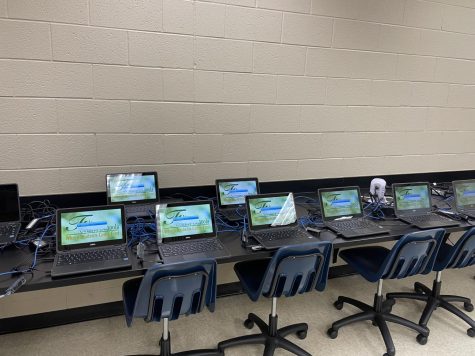 Freshmen and sophomores are scheduled to get their devices back by Tuesday, according to media center specialist Laura Morgan.  
In May, devices were collected to ship to a vendor for cleaning and reimaging for the first time in three years. Reimaging is the process of reverting a computer to its factory settings; however, the process was done incorrectly. 
Additionally, Morgan said many of the computers were damaged and are still being fixed by the vendor, so it was decided computers would be collected from elementary schools in Fulton County to compensate for the shortage. 
Morgan said the IT department and the media center staff will continue to check and fix the problem through the weekend.