Family Turned Teammates: Highlighting Three Sibling Duos in Basketball
A basketball hoop sits in a cul-de-sac. 
Two young boys challenge their dad, a former college basketball player, in a game of two on one. The brothers try to outnumber the baskets their father — their inspiration — makes against them. 
That was years before sophomore Connor Scott and senior Cameron Scott made the school's varsity basketball team. 
They still practice at that hoop, though. It's been replaced at least three times after roughly seven years of play. 
Cameron and Connor aren't the only siblings in varsity basketball; there are three pairs in total. As basketball season comes to a close, the dynamic duos reflected on their teamwork and their relationship with the game. 
Cameron and Connor got their start with Alpharetta First Baptist Church's recreational league when Connor was around five years old and Cameron around seven.
"We're usually kind of a pack," Connor said. 
The brothers agreed they're closer because of the game. 
"We kind of go after each other, and it's fun," said Cameron. 
Connor said their habit of trash-talking one another makes him work even harder. 
"Since we're both competitive, it bonds us and makes us better," he said. 
Sisters Audrey Jansen Van Vuuren, a sophomore, and Renée Jansen Van Vuuren, a senior, are both shooting guards, which takes sibling competition to the next level.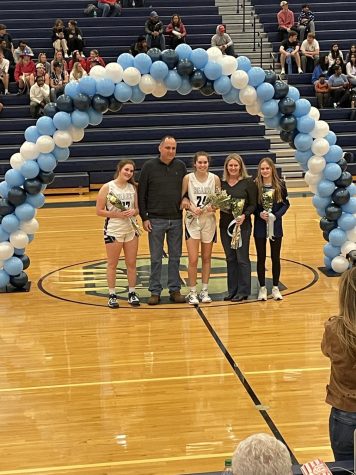 It's either one or the other on the court at a time. 
"Deep down inside, we know we're fighting for the same spot," Audrey said, adding they never actually dictate this to one another, though. 
Like the Scotts, they also spent their earlier years playing at a driveway hoop.  
"We grew up pushing each other, 'one-v-one-ing' and practicing [at our neighbor's hoop]," said Audrey. 
Now, as official teammates, they "make a lot of inside jokes that some [teammates] don't get," Renée said. 
Renée also said they walk to the locker room together during half-time, though Audrey said they typically stick by their friends for the rest of the game. 
They have a pre-game tradition of drinking Celsius energy drinks: peach mango for Renée and wild berry for Audrey. 
Junior Ella Lewis and freshman Raygen Lewis, who also play soccer together, are another sibling duo on the Lady Bears basketball team. 
They have a special routine on game days, too. 
"We always listen to pre-game music [in the car] and get hype for our game," said Ella, who drives herself and Raygen in her black Audi. She added it's usually "throwback rap" like songs from Drake and YNW Melly which play from her Apple Music account, because "we know all the words" so "it's more fun."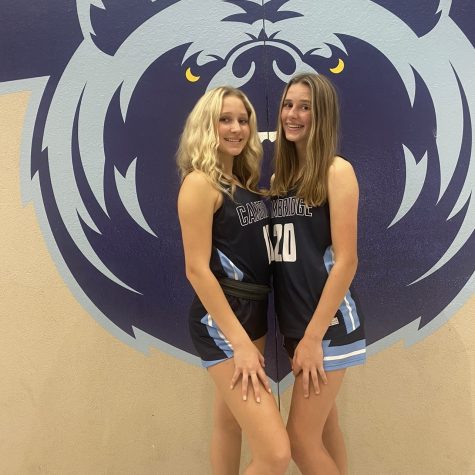 "'Drowning' by Kodak Black," said Raygen — "that's always one," Ella said, finishing Raygen's sentence in a sisterly fashion. 
Raygen said being on a team with an older sibling has its cons. 
"It can get really frustrating having a sister on your team, always trying to tell you what to do," she said. 
Nevertheless, she agrees with Ella that they bond over basketball. 
"We always have each other's backs," Ella said.