Opinion: We Shouldn't Romanticize College
In the second semester, almost every senior comes down with the plague known as "senioritis" if they haven't already. Some were infected with it on the first day of school. 
Symptoms may include skipping class, procrastinating assignments and saying "YOLO" on the AP exams. 
But one side-effect that isn't talked about enough is romanticizing college. 
Though it is certainly a result of "senioritis," I've been infatuating the postsecondary experience since my sophomore year, and if the college application and decision process has taught me anything, it's that this mindset is dangerous and unhealthy. 
As senior Emma Furr said, "It gets your hopes up." 
When I envision myself as a university student in the fall, wherever I end up, I picture having productive, hyper-focused study sessions on the third floor of the library, thriving on iced coffee as I dominate my homework and write aesthetic notes with my iPad and Apple Pencil. 
In my imagination, I'm #girlbossing on my own without my parents, taking on more duties with ease. I'm balancing academics, mental health, exercise, extracurriculars, sleep, self-care, finances and friends and doing it flawlessly. 
Such reveries are constructed upon promotional media on colleges' websites and Instagram accounts where students appear smiling and laughing in the dining hall, happily collaborating on class projects or strolling cheerfully through campus. The content screams bliss. 
Oh, the naivete! 
I've had to learn to humble myself. In my first few months of college – maybe my entire first year – I will most likely be tackling new fears, anxieties and changes. I'll be far from "put-together." 
According to the American Institute of Stress, "eight in 10 college students experience frequent stress" from factors such as being homesick, lacking rest, building new relationships and managing demanding coursework. 
Seniors, I'm not saying we won't have fun. I'm not saying every day will be dreadful. Don't get me wrong, I'm excited about college! 
But we need to recall that we will struggle. If we remind ourselves of this truth, the less likely we will face disappointment and be discouraged by the difficulties of the college experience. The more we will be ready to face them head on.  
Anna Stockstill, who graduated last spring and attends the University of Kentucky, entered college with a glorified view of what it would be like. 
"In the first few months of college, it is very romanticized, and it does live up to your expectations, because you have that freedom," she said. "It's nice at first because it makes you love college, but then it quickly snaps you back into reality."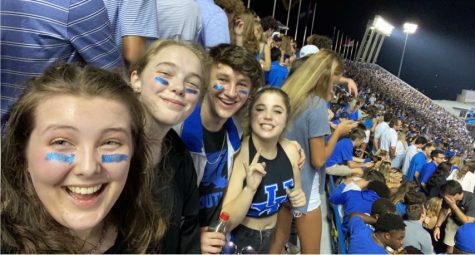 Stockstill loves the liberty of taking classes she's actually interested in, but she said she's struggled with time management and balancing friends and academics "in a new way." Not everyone has the same schedule as in high school, where you and your pals get out at 3:30 p.m. and walk to Starbucks. 
Whereas Stockstill found college easier to adjust to at first, Taleen Hanna, a student at Mercer University and who graduated alongside Stockstill, endured a few challenges settling into her new chapter of life. She wasn't expecting to, since she considers herself "a pretty adaptable person," she said. 
Independence "at a whole other level" and making and preserving friendships was a bit difficult, she said. 
"It felt like when I got here, everyone already had their groups from social media," she said, referring to the Class of 2025 pages on platforms such as Instagram. 
Though college has its good times, not every day is awesome, interesting and cool like how it's perceived in movies and TV shows, said Hanna. 
While romanticizing college can yield false hopes, sometimes it's helpful, Hanna said, whether you're admiring the crisp autumn leaves on your way to math or grabbing coffee with a classmate.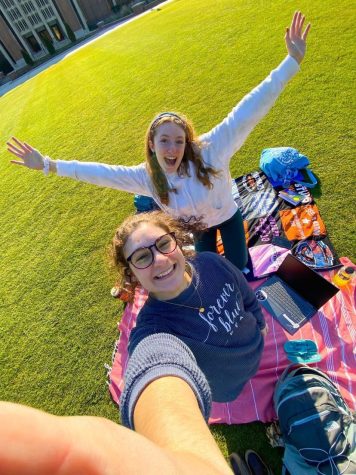 In addition to the "perfect college experience," it's also important to remember the "perfect school" is a myth, as well. 
Falling head over heels in love with a college or seeking to find "the one" can be harmful, as it clouds our judgment. 
This passion often creates irrational ideals and anticipations of perfection that cannot be met. Then, when we step onto the campus, it doesn't compare to exactly how we dreamed it would; thus, disillusionment ensues. 
Senior Harvey Patel said she plans on attending Berry College. She's enthusiastic about the beautiful, "natural" campus and has heard it has a friendly atmosphere. 
However, "I don't want to get my hopes up too high, because if you expect too much, it's not going to live up to your expectations," she said. 
No one institution can fulfil every need or want and check every box. If we recognize this verity, we can make a more pragmatic, levelheaded decision. 
So, to what extent should a student compromise a college's quirks or shortcomings? 
"You have to figure out what is important to you in a college," said counselor Kaitlyn Massey, adding that constructing a pro/con list is a good way to narrow down your choice. 
Personally, I don't care about the size of the student population. But I do care about where the school is located, if I have decent access to fun social activities and local internship opportunities. 
There's no formula; it's simply a matter of preference. What criteria must be satisfied? What are you willing to give up? 
Consider the college's imperfections and ask yourself, Can I accept them? 
While it's exciting to dream of what our new lives hold in the fall, dear seniors, I hope you and I both recollect that no school is unflawed, and that no college experience is utopian. But in the end, like Hanna said, "You'll end up where you're supposed to end up."