Baguettes, Bistros and Berets: Europe Trip Set for Summer 2022
Envision you're strolling down a cobblestone street between buildings dating back to the Middle Ages.  
Later, you catch a glimpse of the Eiffel Tower before you duck into a café, hoping to catch an outside table to watch the people go by. 
This summer, you could make this imagination a reality. 
From June 1 to June 12, 2022, FBLA and Skills USA are voyaging to Europe, and the month of December is primarily promoting the trip to all who are interested. 
Any student is welcome; it is not mandatory to be a member of one of these organizations to attend.  
"It's considered an academic trip, but because it's in the summertime, it's basically a trip that we're taking because we're interested in broadening our European connection," FBLA sponsor June Yarrington said. "Education and travel go hand-in-hand in terms of really being able to broaden your perspective and horizons in life." 
The trip costs about $5,000 and encompasses airfares, guided tours, transfers, breakfast and dinner. Those who are interested need to pay or have the payment plan organized by January, Yarrington said. 
At least six students need to sign up for the trip to occur. Twenty-two have signed up so far. 
"We're just hoping to get the word out so that students that really think that this is a dream come true, that they can get in on this opportunity," Yarrington said. 
Information can be found from scanning a QR code posted outside of Yarrington's room (2445) or on the school announcements newsletter. If students are prepared to pay or want more details, they can visit Yarrington's classroom. 
The travelers will fly overnight to England, spending two days in London and viewing landmarks such as the Houses of Parliament, Buckingham Palace and the Tower of London. 
Afterwards, they will ride the Eurostar train to Paris and visit the Arc de Triomphe, and, of course, the Eiffel Tower. On day five, the group will travel overnight by train to Florence and spend two days there.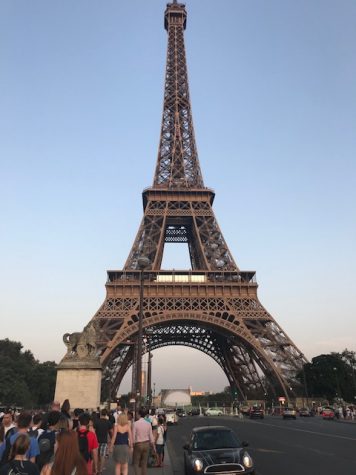 Days eight and nine will be devoted to Rome, where students will tour the Vatican, Sistine Chapel, St. Peter's Basilica and the Colosseum. 
Days 10 and 11 will be spent in Italy's Sorrentine Peninsula, which includes Pompeii and the Isle of Capri, with time included on the island for touring and shopping. 
"Every group I've been with bonds right off the bat," Skills USA sponsor Timothy Hart said at an interest meeting for the trip on Dec. 7. He said that nearly every day will provide an opportunity to explore in groups. 
Security on the trip is of the utmost importance, said Hart, who also was a former police officer. 
"Nothing's gonna happen under my watch," he said.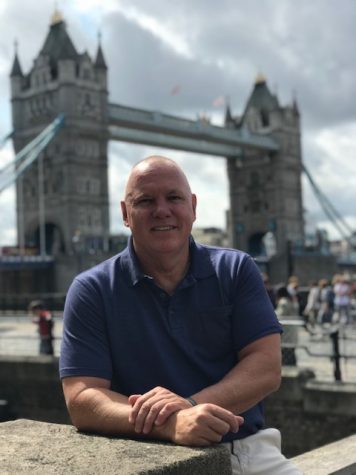 Sophomore Eleanor Reeves is already signed up, and she paid half of the fee herself. Reeves said she has learned about the U.S. but not much about other countries. 
"I'm looking forward to Italy," she said. 
Danielle Owens, also a sophomore, shares Reeves' enthusiasm about the trip. 
"I've always wanted to go to Europe, so it seemed like a perfect opportunity. There were a lot of great destinations," Owens said. 
"I'm just so excited to see all of it 'cause I've never been," she added. 
She is especially thrilled to see Pompeii, a once-thriving Roman city that was submerged by ash in the eruption of Mount Vesuvius in 79 AD. The site now features excavated ruins of streets and houses that visitors can tour. 
"Pompeii was like my first introduction to history, so it means a lot to me to go see that in person," Owens said.