Turning Pages and Turning Time: Ardent Bookworms at Cambridge
Your bookshelf is overflowing. Your "to-be-read" list is declining (and growing!) in intervals. People are recommending you books left and right. The cashiers at Barnes & Noble recognize you on sight (no shame, though). 
To all the avid readers out there: sound familiar? 
Reading is not an uncommon hobby. It's part of life, with most jobs and careers needing you to read something – a receipt, a form, a list, etcetera. 
But in a public high school, things are different. Work, homework and extracurriculars dominate students' schedules. 
Outside of regular school hours, Gabriela Pieterse, a sophomore, has color guard rehearsals and club meeting; she reads romance and drama when she can. Because of her busy schedule, "I read during downtime before bed," she said. 
But, even then, that time must be devoted to homework, studying or moments with her family. 
It isn't just afterschool activities that halt reading. Sometimes, it's a special hobby. 
Junior Evan Stagl is a fan of fantasy books but dedicates most of his time to computers and game development. Like Pieterse, he reads in the evening after homework and chores, but that doesn't mean Stagl prefers to do these tasks over reading. 
When there is time, however, reading hands out benefits like candy. According to Healthline, a health and wellness website, reading strengthens the brain, aids sleep and reduces stress. 
Additionally, "reading is the best way to increase your exposure to new words, learned in context," the site states.  
What's more, reading books improves empathy, especially if a character is relatable. 
"I sometimes have something in common with the characters," Pieterse said. "What's happening to them could happen to me."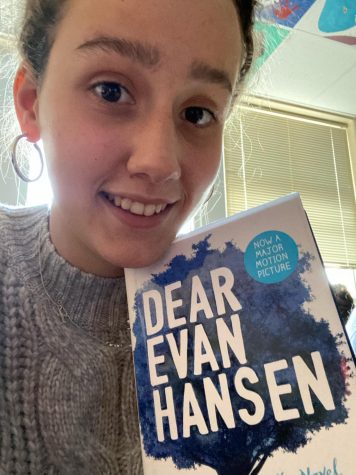 A boy with a lightning bolt scar, an ancient Hobbit with a precious ring, a dysfunctional group of thieves, a cocky space alien engineer — readers can relate to any of these characters and develop empathy for them. Readers can understand them. 
Reading is an inexpensive relaxation method and coping mechanism, too. 
Sophomore Kira Moar, so far, has read up to 70 books in 2021 because she reads whenever she can as a means to get away from reality. 
"Reality is boring," said Moar. "[Fantasy is] a different world."  
Escapism is a common thing that most students associate reading with. According to "Taking Charge of Your Health and Wellbeing", a website run by the University of Minnesota, reading works better and faster than other relaxation methods because your mind is invited into a literary world that is free from the stressors of daily life. Reading works better and faster than other relaxation methods because your mind is invited into a literary world that is free from the stressors of daily life. 
Sometimes, however, students miss out on these benefits. As technology advances, fewer and fewer students are reading.
The number of books read in a year is declining. In the 1970s, "60 percent of 12-graders said they read a book or magazine almost every day; by 2016, only 16 percent did," said a study by the American Psychological Association (APA).  
People think reading is "lame," said Stagl. 
"Most kids think it's a punishment to read," said Moar. "They associate that with 'TV's better'." 
 So instead of cracking open a laptop, maybe crack open the newest bestseller. There's a world of possibilities out there – and it starts with a book.