"'Cause This is Thriller:" Five Thriller Novels to Bewitch and Wow You This Halloween Season
Halloween is here and students are decorating, costume-shopping and reading. Yes, reading.
Throughout October, horror and thriller books flourish bookstore shelves in preparation for Halloween. While the frat boys and Disney princesses are outside hunting for candy, readers are curled up in their nooks with the latest murder mystery.
Thrillers are perfect for the spooky season. Ben Terry, a sophomore, said he finds that they have better plots than other books. English teacher Nishi Patel enjoys them because she can "psychologically analyze the characters and their motivations" all the while being absorbed into a compelling narrative, she said.
If you're searching for a scary read this weekend, consider checking out one of these books.
"The Diviners" by Libba Bray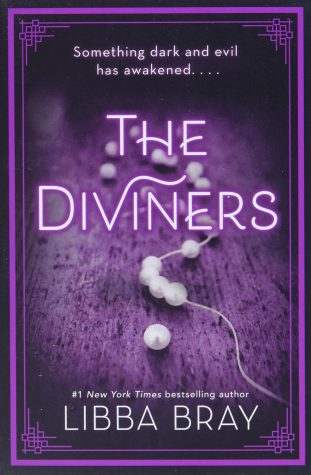 It's 1926 and New York City is filled with speakeasies, pickpockets and occult-related murders. 17-year-old Evie O'Neill is ecstatic to be out of Ohio and away from all the dark drama of her town. The only trouble is that Evie is hiding a dark secret of her own: a supernatural power that only brings more issues to her plate.
However, when the police find a murder victim branded with a cryptic symbol, Evie realizes her gift just might be able to catch a serial killer. She and her pals are thrown into a chase with a murderer, unbeknownst that something dark and evil has risen in their wake.
This paranormal thriller, with its dramatic plot twists and lovable characters, gives a whole new meaning to "dance with the devil."
Before reading this book, I remember having my doubts and thinking it would be another "girl moves to the big city, solves a deadly mystery and falls in love somewhere in the mix" story. Man, was I wrong. I laughed with Evie and her friends, gasped out loud on multiple occasions and bought the sequel without hesitation. If you're looking for an unexpectedly thrilling tale, look no further than "The Diviners."
"Carrie" by Stephen King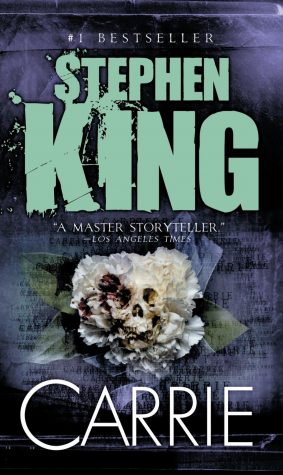 While I haven't read "Carrie," Patel found it highly enjoyable (and frightening).
According to the plot summary on Goodreads, "Carrie" is a classic thriller written by the king of horror himself. The story follows Carrie White, a misunderstood teen girl with telekinetic powers and a hunger for revenge. Facing bullying from both her classmates and her abusive mother, Carrie is naturally withdrawn and sensitive. However, when she's invited to prom with empath Tommy Ross, things take a violent turn and prom night becomes several of her classmates' last.
"You" by Caroline Kepnes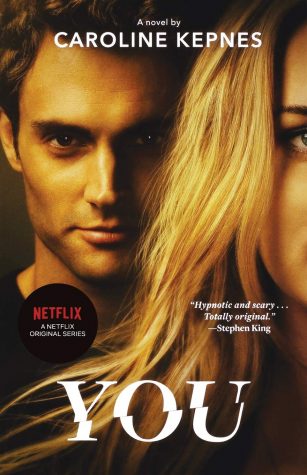 Bookstore employee-turned-stalker Joe Goldberg Googles the beautiful aspiring writer Guinevere Beck's name from her credit card. He quickly gets to know all about her online: where she lives, what she does for fun and where she'll be one night.
According to Goodreads, this thriller takes the reader on a deep dive of stalking through the offender's eyes. Daydreaming turns to visualizing. Persuasion turns to manipulation. Love turns to obsession. Joe will do anything to maintain his position as Beck's boyfriend, even surrendering to the option of murder.
Though I have yet to submerge myself in this terrifying tale, Chloe Armas, a sophomore, found the book very compelling. "'You' is about a literal psychopath who is completely delusional about how crazy he is and how far he's willing to go," she said. "While it's terrifying, it's also entertaining."
"It" by Stephen King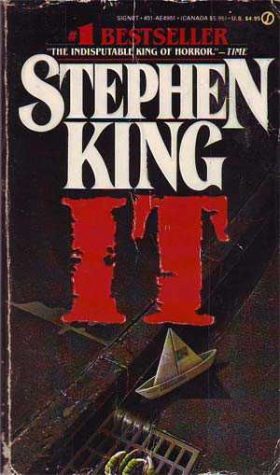 Another classic by Steven King, "It" is the tale of a nameless horror reminiscent of a clown. When five-year-old Georgie Denbrough is found dead and several other children fall victim to the same fate, Georgie's older brother Bill is compelled to solving the mystery.
Together, Bill and his friends, the "Losers' Club," fight against the clown. They believe the murders and terrors are over until they ramp back up years later. Mike Hanlon, a member of the Losers' Club, knows it's time to call the rest of his friends home. It is back.
As a clever play on a nightmare never ending, "It" is a Halloween classic fans of horror will enjoy.
I haven't read it, but Terry said he "found the plot interesting."
"One of Us Is Lying" by Karen M. McManus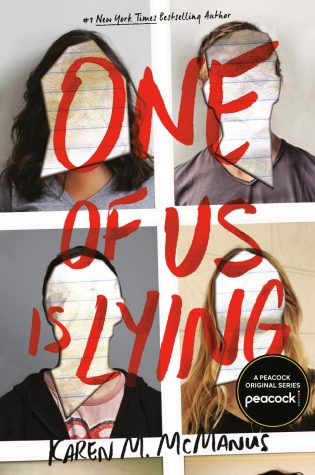 Bronwyn never breaks the rules. Addy is everybody's pick for homecoming queen. Nate is on probation after juvenile detention. Cooper is the all-star athlete. Simon is the creator of a notoriously hated gossip app. These five students enter detention, but before they're let out, Simon is dead. And, no, it wasn't an accident.
The four remaining students are soon finger-pointed into being suspects, each accompanied by their own motivations for wanting Simon dead. The only issue: nobody knows if these motivations are real or just online rumors.
This book is a goldmine for all things thriller. With chilling revelations that uncover the dark secrets of social media, "One of Us Is Lying" is a whodunit that will have you constantly asking, "Who, of the four, is lying?
Murder mystery, paranormal, whodunit and everything in between, these books are sure to keep you on the edge of your seat this Hallows Eve.