TSA Buckles Down on Constructing a Battery-Operated Car
Senior Tilghman Tate always wanted to build race cars. 
His membership in the Technology Student Association (TSA) has transformed his dream into a reality over the course of four years. Tate, along with juniors Kyle Vipperman and Zach and Chris Giannini, is in the process of constructing an Electrathon vehicle. 
The word "Electrathon" refers to the Electrathon America competition, hosted at numerous high schools nationwide. TSA students submit their vehicles the race to determine which team's car can travel the fastest using only commercial rechargeable batteries weighing less than or equal to 73 pounds. The construction guidelines for the cars set by Electrathon America are the basis upon which TSA crafted their vehicle. 
Tate has experience building Electrathon vehicles since the 2018-2019 school year, when he was a freshman. "There was a group of seniors who were building another car and I jumped in," he said. 
The boys became so enthralled in the project that they disregarded their in-class engineering projects to build their Electrathon vehicle full-time. 
The group gave itself the goal of designing and constructing at least part of the vehicle within a school year. By May 2019, the group had completed a fully functional prototype that, despite its competence and complexity, never raced, as it was not completed soon enough to participate in any contests. 
However, Tate and his new groupmates, Vipperman and the Giannini brothers, were determined to build an Electrathon vehicle that would be ready to race in time for a competition.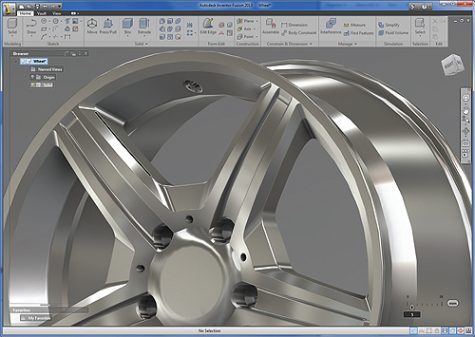 The only foreseeable challenge was none other than the looming pandemic. Planning for the vehicle began during early quarantine in 2020, where the team worked from home designing the car in 3D modeling programs. 
Previous groups had worked on similar Electrathon vehicles in the past, but never out of their homes — yet despite that challenge, the team was determined to see the process through. 
In the fall semester of 2020, construction began in the engineering room, where each groupmate took on a specialty. While Tate offered general directions and leadership, Zach and Chris Giannini designed construction ideas and Vipperman primarily worked on fine-tuning the car.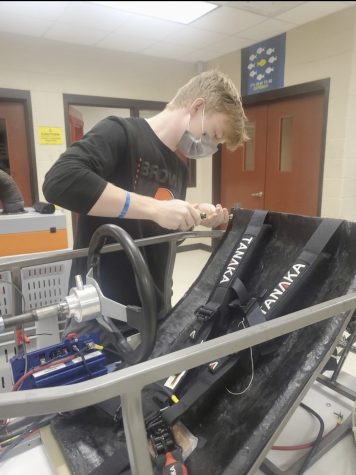 Since building an Electrathon vehicle costs anywhere between $2,000-$5,000, Vipperman said that "TSA received most of its funding from sponsorships such as Automation Direct." These sponsorships allowed for construction of the vehicle to remain flexible during its construction. 
On the winding track on which electrathon vehicles race in both Electrathon America and the Georgia Electric Vehicle Rally — also known as the state race — TSA's vehicle will accelerate at approximately 35 miles per hour. 
According to the team's calculations, if the vehicle raced on a straight road the car would be able to reach a theoretical speed of 80 miles per hour, which is 17.9 miles faster than the highest speed electrathon vehicle ever recorded by Electrathon America.  
Now, because students are back to face-to-face learning, construction takes place twice a week during TSA meetings, where other TSA members have gotten the chance to watch the team construct their vehicle in awe. TSA member Bolaji Alabi said that seeing Tate, Vipperman, Zach and Chris Giannini working on the vehicle makes him "feel proud and inspired to work hard on [his] own projects." 
Besides the TSA car's closed-off construction, students will be able to spectate the state race this fall and cheer on the school's very own race car because, as Tate said, "nothing feels better than being in charge of something you have created."