Three Seniors Share Their College Admissions Journeys
Most people spend four years in high school. That is four years of assignments, four years of exams, four years of everything high school entails. Each year, a new senior class gets to be done with it all. 
But just because high school is over doesn't mean seniors' whole educational career is. For many people, the next step in the path is just ahead: college. According to the National Center for Education Statistics, 69% of high school students in 2018 went directly to college the next school year.  
While the number has fluctuated in the years since, college remains a common option for graduating seniors, with students tasked to fill out all the documents, applications and letters that come with it. 
Rachel Mason is one such senior, having begun her college search all the way back in the eighth grade, even before high school, although she only got serious about it as a sophomore. 
Mason had several criteria for what made a good college, such as opportunities for undergraduate research. Mason is majoring in biology, which has been a passion of hers throughout high school, so schools that offer her the opportunity to look further into it rank highly. 
In a reversal of the usual order, though, Mason found out a great deal about her ultimate choice after having applied, that college being Georgia Tech.  
Mason applied to eight schools, consisting of one safety and seven others she would have liked to attend. While she did not have a "dream school," Vanderbilt and Georgia Tech were her top choices. While she would end up waitlisted from Vanderbilt, the acceptance to Georgia Tech made it superfluous. 
Mason said Georgia Tech is great at communicating with its students and applicants, which helped endear her to the school.  
"More than any other school, Georgia Tech is invested in developing its students," Mason said. 
Senior Sean Jenkins is another college applicant, though his route is somewhat different than Mason's. He didn't begin to work on finding a college until the beginning of senior year, blaming procrastination. 
Part of that procrastination was motivated by the belief that the process would be simpler than it was. 
"I thought it was just 'I choose a college, one and done'," he said. "I just kind of winged it." 
Confusion over the process only mounted for Sean Jenkins, as it seemed the colleges were doing little to help. He said college websites were often terribly confusing and poorly laid out, and that it always seemed like he was missing some required piece of the application he was never told about. 
Ultimately, he applied to just one college: Kennesaw State University. While rejection was possible, Sean Jenkins was confident he would be accepted. 
He said he had always intended to apply to just one college and that he also considered the University of North Georgia and the University of Tennessee. He appreciated Kennesaw's academic rigor, low price and close distance, having discovered the school right before senior year. 
His major was a point of contention. He had decided in late 2019 he would go into music and initially applied as a musical composition major. However, after reflecting on job opportunities and being rejected from Kennesaw's school of music, he made the decision to switch to business, feeling he would be better able to thrive there. 
Senior Kyndall Jenkins had three main desires while searching for a college: academics, location and soccer. 
Kyndall Jenkins is aiming to major in civil engineering, and she sought out colleges which would lend themselves to this path. It ties in with her desire for a college in an industrial area, where internships and co-op opportunities for her major would be plentiful. 
Lastly, she hoped to be able to play soccer for her school, which would eventually turn out to be the University of Alabama-Huntsville.  
"I found out about it because my mom's friend's son is at Huntsville right now," she said, having discovered the college in October of 2020. She only made her decision on where to attend after decisions were returned, having previously also considered Mississippi State, Florida Tech, and the other campuses of the University of Alabama. 
She applied to about 10 to 15 colleges but found herself liking Huntsville after a campus tour sometime in December or January. These tours had a notable effect for Kyndall, as they helped her find good colleges and weed out the ones which she didn't quite like. 
"There was a school, Louisiana State, that I was looking at and I visited the campus and just didn't like the campus," she said. She has since committed to attending Huntsville. 
Mason, Sean Jenkins and Kyndall Jenkins all said a serious challenge during the application process was balancing it with schoolwork. The application season and the school year overlap for several months in late 2020 and early 2021, coming together to create a great deal of work. 
"There were days I would go to bed at 2:30; there were days that were worse than that," Mason said, adding that the odd format of learning online, be it for everyone in the beginning of the year or for those who chose it later, contributed to making things only more confusing. 
Sean Jenkins, who is learning in-person, still found it quite difficult, finding the amount of work given simultaneously by school and colleges to be unwieldy.  
Nevertheless, the three were able to overcome the challenge in the end. 
"It was worth it. I'm glad things turned out the way they did," Mason said. 
Another constant difficulty while applying was the cost of attending college. Sean Jenkins said it was part of the reason for his small list of colleges, while Mason was prevented from applying to places like Northwestern University and New York University because of their cost. 
While it is possible to simply look up a college's average cost, that does not tell the whole story. That number doesn't usually include things like housing, textbooks, other supplies and parking, making the actual price far more expensive.  
This also doesn't include application fees, which are paid when submitting applications, regardless of the ultimate decision and can cost hundreds depending on how many schools are applied to. 
Mason said her waitlisting from Vanderbilt was perhaps for the best because of the massive cost of attending the college, especially compared to Georgia Tech which gave her enough aid and scholarship money to make attending it feasible. 
Despite all these difficulties, Mason said it was important not to be discouraged or afraid of failure. She had originally hoped to get into Vanderbilt and was disappointed when it didn't come to pass, but Georgia Tech proved to be the better choice. She applied to a Georgia Tech scholarship not expecting to win, and winning it allowed her to attend. 
"The big thing for me is to not get discouraged and not put limits on yourself," she said. "Don't let rejections get you down, and don't let goals intimidate you." 
About the Writer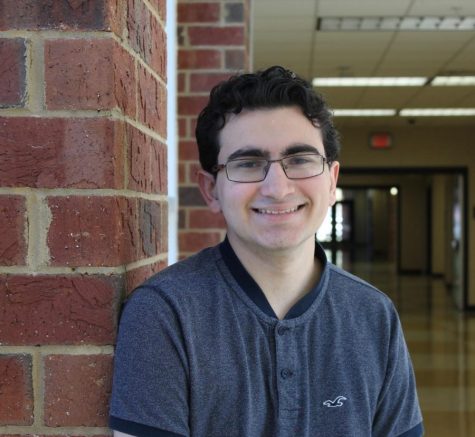 Evan Gmahle, Publishment Editor
Evan Gmahle is a senior and second-year reporter for The Bear Witness. He enjoys cartology and political science and going on walks in the community. He...