Pandemic Anniversary: Students Continue With Their Quarantine Hobbies One Year Later
The school days were short, contact with the outside world was limited and the hours seemed to pass more slowly than usual.  
With light homework and cancelled sports seasons, the relaxed, sunny spring weeks of early quarantine granted students an unfamiliar amount of free time. 
Many people found that this foreign, unbusy lifestyle was the perfect opportunity to pick up a new hobby, and some continue with it a year later. 
Junior Yashad Gurude, for one, utilized his time in lockdown to focus on coding. 
Gurude has followed the computer science pathway since he was a freshman. Sophomore year, he took AP Computer Science A, where he took the basics of coding further. 
After performing well on the AP exam, he taught himself two new programming languages: Python and Swift. 
He began creating an app with Swift and is still working on it. He isn't ready to reveal details, though, he said. 
Gurude said his experience with coding, not only in the classroom but also during quarantine, could sometimes be frustrating. 
"If you run [the code] and you get an error, you have to look through the entire thing to find the error," he said. "It's tough." 
Other times, the code will run but not the way it was intended. 
With homework and extracurriculars, Gurude is unable to code as much as he did last spring, but he said he tries to devote time to his projects over the weekend if he can. 
Freshman Sydney Peacock made a habit of reading her Bible daily during lockdown and has kept up this activity ever since. 
"I found that being in God's word brought me a lot of joy and that making it a constant thing over quarantine made me happy," she said. 
Along with reading nightly, Peacock also started Bible journaling. 
"I would find prompts to do sometimes or just dig deeper into verses that stood out to me in scripture," she said, adding that she used a composition notebook to record her reflections and write down prayers. 
Overall, Peacock said spending more time with the Bible has helped her feel more at peace with the troubles of this world. 
Junior Tej Murudkar made use of his quarantine by cooking delicious meals to share with not only his family, but with Instagram on his account @shonuskitchen. Each post features a colorful dish in a neat presentation.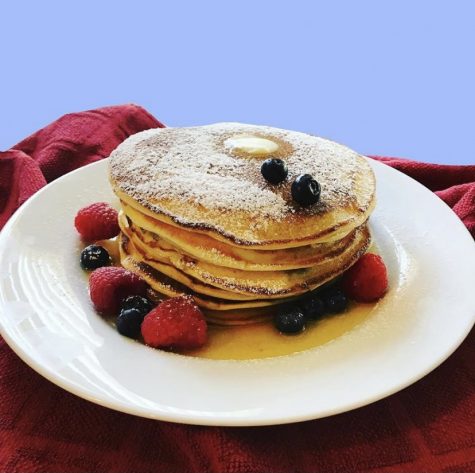 "I've always been a huge eater, but quarantine has really brought out the cook in me," he said.  
Murudkar said his favorite cuisine is Indian because of "the spices, the flavors, the fragrances and the difficulty and intricacy of cooking Indian food."  
Yet even though his mom has been cooking it for their family his entire life, she "never managed to get me to love it," he said.  
"That's what made me want to make food, so that I can put my own spin and flavors into what I eat," said Murudkar. 
Murudkar cooked five to six times a week during lockdown, but now, because of the busyness of school, he is usually in the kitchen on Friday nights.  
However, even with his loaded schedule preventing him from preparing meals more often, he still uses cooking as an opportunity to hang out with his mom. 
"When I do have time, I'll just come down and talk to my mom while she's cooking and help her out," he said.