Baseball Team Celebrates Senior Night with a Victory
The baseball team celebrated senior night Feb. 25 with seven seniors: Bryce Becker, Matthew Polk, Jayden Carbonell–Smith, Patrick Warren, Sam Pinho, Will Paulus and Brian Drymalski.  
The Bears played Etowah High School and beat them 14-6. 
The senior night game was originally scheduled for Friday against Saint Francis. However, that game was rescheduled for Saturday due to rain in the forecast. The Bears beat Saint Francis 9-0.   
Luckily, the team had the lead and all the seniors ended up playing, with Drymalski pitching, Becker at third, Polk in left field, Pinho at shortstop, Paulus in center field and Carbonell-Smith in center field and second base. Warren relieved Drymalski at the mound in the fifth inning.  
About getting every senior into the game, "It was not planned, but it is a nice gesture if you can do it, and in the end, this is just another game and a win was nice to help set up for region play," said Head Varsity Baseball Coach Evan Tieles. 
The Bears beat the Etowah Eagles thanks to some great play by the seniors and their younger teammates. 
Drymalski started on the mound for the Bears and pitched four innings before Tieles made the change to bring in Warren, who then pitched two innings. 
After Warren was switched out at the beginning of the sixth, junior pitcher Jack Emacio finished the game, giving up no more runs. Polk was put in left field. 
"We swung the bats well from top to bottom, pitching was good, [just] like the defense, and we hit on all aspects of the game to bring us the win," said Tieles. 
As some of the seniors from this season move on to college baseball, they recalled their favorite high school memories or seasons. 
Even though the season has just started, Drymalski said he has enjoyed this season the most of the four that he has been on the team. 
"My favorite season on the team is this year because I feel the team is very tight with one another, and this is one of the hardest working teams I have been on, and it has paid off greatly so far," said Drymalski.  
Carbonell-Smith said his favorite memory of Cambridge baseball "was last year when we beat our region rivals, Alpharetta, right before COVID-19 took our season away." 
This week the Bears will start their region play against Riverwood High School, a new team in the region this year. They will play each other three times this week, and two out of the three games will be played at home. 
About the Contributor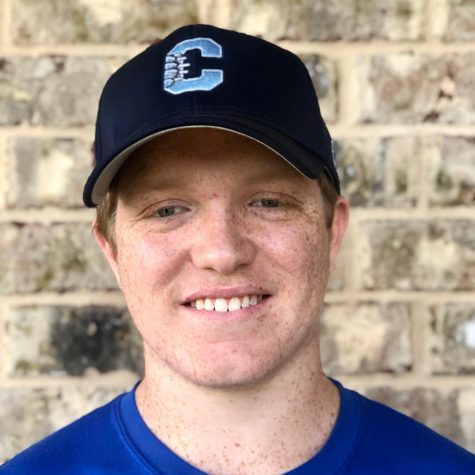 Matthew Ridenour, Sports Reporter
Matthew Ridenour is a senior and excited to write about sports this year for The Bear Witness. Matthew has played football and is playing track and field...