Batter Up: Baseball Tryouts Bringing in a Fresh Start to 2021
After five days of tryouts, the school's baseball teams have been formed.
During tryouts, the players went through bullpen sessions and batting cage sessions. After fielding drills, the sophomores, juniors and seniors played a scrimmage.
The change in field locations and Covid-19 did not affect tryouts.
"Tryouts ran smoothly even with all the field changes because we are getting a better drainage system. Before we start practice, we have to go through and get our temperature and answer questions about Corona protocol," said sophomore Elliot Kuykendall, who pitches and plays first base.
The Bears had to have tryouts on Jan 18-20 at Bell Memorial Park in Milton and the other days of tryouts were held in the indoor hitting facility at the school field.
"Tryouts went as well as you can expect," said Varsity Baseball Head Coach Evan Tieles. "It is tough doing tryouts in January weather and with COVID-19, unique, but it went well."
After tryouts, the players were evaluated by their skills and how they could help this season's team.
"We are looking for players who are going to help our program be the best it can be both on and off the field," said Varsity Baseball Assistant Coach Henry Rowling.
Senior Patrick Warren, who has played on the team for the past three seasons as a pitcher, is looking forward to playing for the Bears this season.
"Well after losing 16 seniors last year, there will be a lot of new faces on the team. I'm not worried at all, though. After watching the juniors for a few years and the underclassmen that follow, I have a lot of faith in those guys to help us out a lot this year," Warren said last week before the new team was picked.
Tieles expressed optimism about the new team.
"Pitching-wise there is a lot of depth and older guys and defensively very strong athletic guys," he said, adding that his players can use "athleticism and speed to [their] advantage by playing small ball."
The season will officially start on Feb. 16.
About the Contributor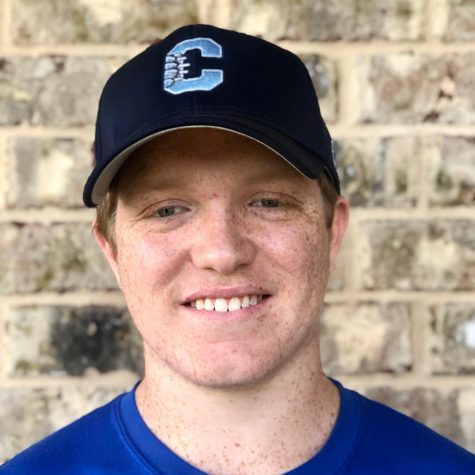 Matthew Ridenour, Sports Reporter
Matthew Ridenour is a senior and excited to write about sports this year for The Bear Witness. Matthew has played football and is playing track and field...