Senior Running Back Phillip Michael Collins Breaks Touchdown Record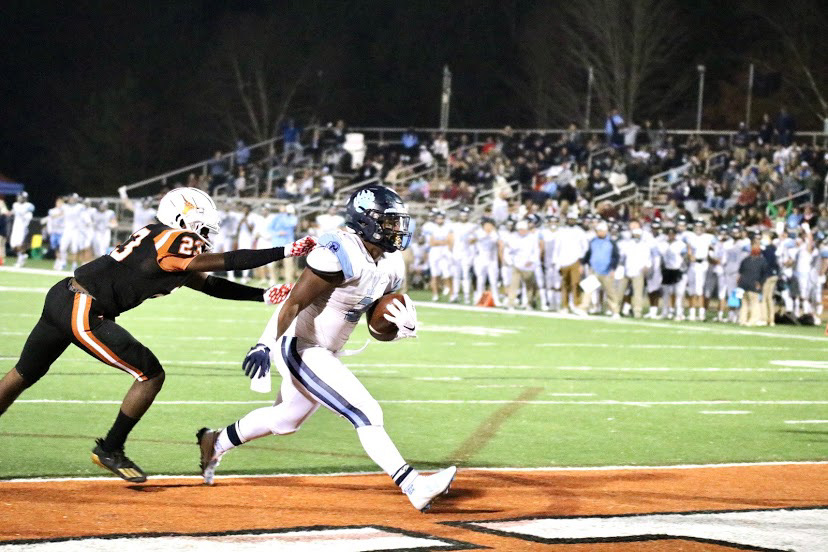 The football team won its first playoff game in school history against Kell High School on Nov. 27 without many of the Bears' fans even realizing another school sports record was broken. 
In that game, senior running back Phillip Michael Collins scored three touchdowns, making him the player scoring the most touchdowns in the history of the school's football team. He has accumulated a total of 40 touchdowns since playing on the team. 
The athlete who held that record before Collins was Kaelin Byrd, who played from 2014 to 2016 and brought the team to their first playoff appearance. He left the team scoring 39 touchdowns overall. 
Collins said he was adamant about breaking Byrd's record right when he started high school. 
"In middle school, I watched Kaelin Byrd shatter the career rushing yards and touchdown record, and when I walked into high school, I told myself I would break it. Every game it was like I was chasing a ghost until I became one, chasing excellence to try and make an impact on the program like he did," said Collins. 
All of Collins' coaches were proud of his work over the past four years to achieve this record. 
"He's well deserving of this. He has been working hard and working towards this achievement since before I was here. He's been a great leader these past couple of years and a key element in our historic season," said running back coach Cody Westray. 
Westray has only been at the school for three football seasons and did not coach Collins during his freshman season, but Head Coach Craig Bennett has been there since the beginning. He said he is proud of everything Collins has accomplished while on the team. 
"He worked extremely hard and wanted to be good and wanted this team to be good. This is just a small token of recognition for an incredible young man," Bennett said over email. 
After the Kell game, even a few of Collins teammates and other seniors who knew Collins was going to break the touchdown record were happy for him, and when Bennett told the team on the following Monday about the record, they were happy for Collins. 
Although Collins has several offers to play football at some smaller colleges, he has not decided whether he wants to continue his football career in his postsecondary education.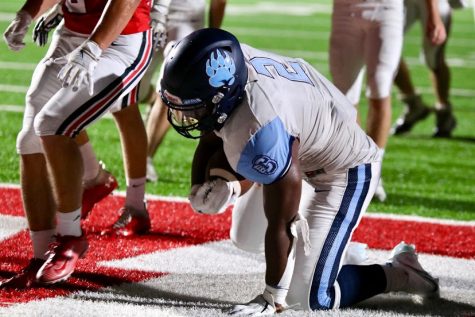 About the Contributor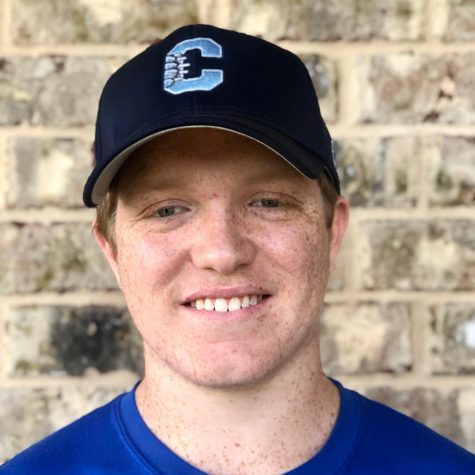 Matthew Ridenour, Staff Writer
Matthew Ridenour is a senior and excited to write about sports this year for The Bear Witness. Matthew has played football and is playing track and field...