Extracurricular Groups Find Ways to Fundraise Amid Pandemic Precautions
Many group extracurricular activities have found unique ways to accomplish their annual fundraising despite the COVID-19 restrictions in place this year. 
The wrestling team, along with the other sports teams and band, typically would have gone to work the concessions at the Verizon Amphitheatre. This would have normally brought in thousands of dollars of much-needed funding. 
However, due to coronavirus precautions, the Verizon Amphitheatre hasn't been open, so the wrestling team's opportunity to raise money was unavailable. They had come up with a unique solution to this problem: meat sales. 
"We are doing a meat sale through 'Brad the Butcher.' We started because we were having problems doing our summer fundraising, so we started selling steak, chicken," said wrestling coach Don St. James.  
Another revenue source wrestling conventionally relied on was from tournaments, but with the restrictions in place, tournaments are no longer profitable. 
Skills USA is a group that "builds leaders of tomorrow, covers job-specific skills, gives soft skills needed to get jobs throughout high school and college with a focus on leadership," said law and justice teacher Timothy Hart.  This year they have had to modify their usual charity work to be COVID-19 safe. 
In the past, SkillsUSA would hold a food and coat drive during the fall, where they would gather canned goods and coats for local food banks; however, they do not want students to bring in physical items that may be contaminated. 
Instead, they did a virtual PPE drive through North Fulton Charities to give masks to the homeless. 
The drive underperformed compared to previous endeavors, bringing in only $270 when they typically pull in at least $400 in donations, but Hart still feels good about SkillsUSA's efforts. 
He said that he only wishes they could have promoted the drive more. It was shared throughout the career tech classes and posted on the morning announcements, but Hart wants to spread future virtual drives through student Twitter groups. 
Cambridge Theatre is doing a drive-by holiday show of "The Grinch" this Saturday, and Thespian Troupe #7858 is holding a toy drive at the performance. They are gathering toys and gift cards to donate to "Santa's Shop" by North Fulton Community Charities. 
Troupe #7858 also plans to do a book drive in the coming months. 
"We've wanted to create more drives for people who have been effective by COVID-19," said senior Hannah Combs, social media and outreach officer of the Troupe. "Drives such as this toy drive help families who have lost income due to the pandemic and help give them a happier holiday season."
About the Writer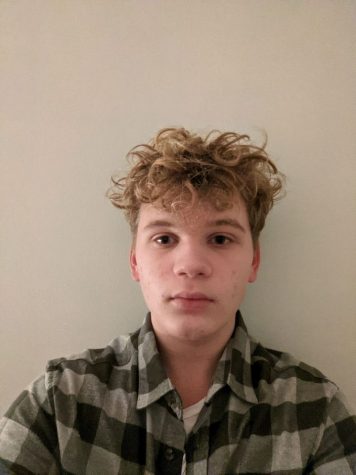 Grant Myrick, Staff Writer
Grant Myrick is a freshman, and this is his first year with The Bear Witness. Grant is a bookworm with a love for plants and baking. He likes making scones...