"How You Like That": Students' Thoughts on K-Pop Queens Debut Studio Album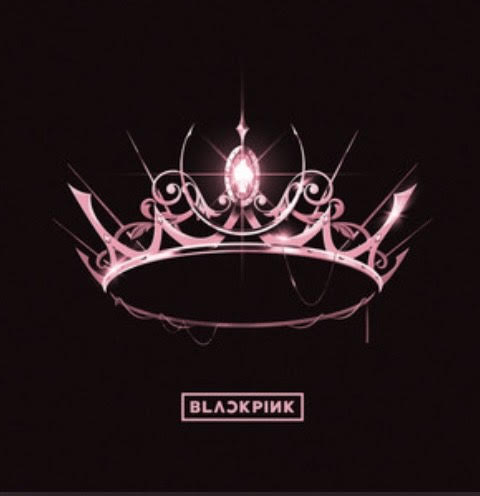 Freshman Tien Massengale has been a fan of BLACKPINK — K-Pop's hottest girl group — for three years. When the group's album came out earlier this month, she woke up and started getting ready for school as usual. She was scrolling through social media when she saw all the advertisements.
"It was trending everywhere," she said.
Massengale was already anticipating the album, but she didn't expect to see this much promotion about it. Social media posts raving about the 8-track-long debut simply titled "THE ALBUM" were everywhere.
Massengale got into K-Pop through Japanese music. She said she was entranced by the experimental fashion and makeup in the world of K-Pop. She decided to continue exploring the group's discography after hearing "BOOMBAHYAH," a song similar to the rest of their tracks when it comes to its anthem-like structure and portraying the members' girl-boss personalities.
"Ice Cream," one of "THE ALBUM"'s top songs, features Selena Gomez. Gomez and the group made the music video while being on two different sides of the globe. Popular female rapper Belcalis Marlenis Almánzar, better known as Cardi B, collaborated on BLACKPINK's number "Bet You Wanna," as well.
Massengale was surprised when she saw Almánzar was featured, but thought it was cool.
"K-pop has always been more censored–completely different from Cardi B," said Massengale.
The artwork for the album features an intricate pink tiara against a black background. Massengale thought this embodied the group well.
"I would consider them the queens of K-pop right now," she said. She thinks the crown on the cover fits for that reason.
Massengale's favorite member—or bias, in K-pop terms—is Jisoo. She thought, however, that Rosé really shined in the new album, as she nailed multiple high notes.
Massengale said she was surprised they hadn't come out with a studio album given that the group formed in 2016. She said she felt like YG Entertainment, the company they work for, was "hiding them in the basement."
"Especially for the first album, I expected something that would rock the community," Massengale said.
She was underwhelmed, however, because there are only eight tracks and the average length of each song is a bit over two and a half minutes.
Senior Mayuri Jain discovered BLACKPINK through a track on one of their EPs, "DDU-DU DDU-DU." BLACKPINK is the first K-pop group she found.
When the group announced their comeback after a year of not releasing anything, Jain thought "finally."
She thinks the title of the album has its pros and cons.
She said the album title is a "power move," but since it only consists of eight songs, it contradicts the powerful vibe.
Her favorite track is "You Never Know," a ballad about what's beneath a person's surface. It was made to show off the girls' vocals.
"'You Never Know' is a song that I feel like can apply to literally anyone. It doesn't need to just be about celebrity life, because everyday people have their own issues that they don't share with the world," Jain said.
Freshman Eva Lacey also really enjoyed the message the song had to offer.
"All the other [songs] were like 'I love you, you love me' — love related — and [You Never Know] was like 'you don't know really what I'm going through,'" said Lacey.
One of the many love related songs on the album is "Lovesick Girls." It's Lacey's least favorite because it used clichés.
Lacey went from liking the insanely popular K-Pop boy group, BTS, to liking both them and BLACKPINK. BTS's music usually has deeper meanings, so she liked that BLACKPINK did a song similar to their formula of being deep and down-to-earth.
Lacey has been a fan for two years and will continue to support the group because of their catchy songs and talented members.
BLACKPINK has one other album titled "BLACKPINK IN YOUR AREA," but it only consists of Japanese versions of existing songs. It is not a studio album like "THE ALBUM."
BLACKPINK first debuted in 2016 with an EP titled "SQUARE ONE" which consists of two songs. They are YG Entertainment's first girl group, and because of that, their debut was exciting to many.
The group consists of four girls: Rosé, Jisoo, Jennie and Lisa.
Rosé, who is from New Zealand, is the lead singer.
Jisoo also sings. She is the only member not fluent in English and is from South Korea.
Jennie, the main rapper, is also from South Korea. She has a solo career, though under it she has only released one song: "SOLO."
And finally, Lisa from Thailand: Although she is primarily focused on dancing, she raps and sings as well. All the girls dance, but Lisa is usually the star when it comes to the dance clips in their music videos, which cost $100 million to produce. The video for their hit song "DDU-DU DDU-DU" has gained upwards of 1.3 billion views since its upload in summer of 2018.