Ruth Bader Ginsburg: The Notorious RBG's Impact on Our Community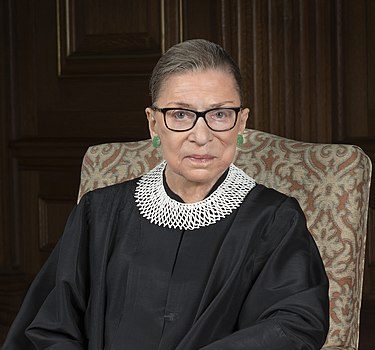 Ruth Bader Ginsburg: The Notorious RBG's Impact On Our Community 
Junior Carolyn Salata was having a good time while out with friends when she saw the headline pop up in her notifications.  
Tears came to her eyes, and her "heart stopped." She had just read that the popular United States Supreme Court Justice, Ruth Bader Ginsburg — dubbed "The Notorious R.B.G." by the internet — had died.  
Shaking, Salata called another friend who she said was "in love with Ruth Bader Ginsburg." The friend cried on the phone when Salata told her the news.  
"Nobody wanted her to leave this Earth," Salata said. 
Ginsburg died due to pancreatic cancer, which she battled for more than 10 years, despite the illness's five–year survival rate. 
"If you put your differences aside politically, she did so much for gender equality," Salata said. 
According to an article in USA Today, Ginsburg helped grant women the right to sign a mortgage without a male co-signer, the right to be able to have a bank account without a male co-signer and fought for the cessation of discrimination against pregnant women in the workplace. 
AP American Government and Civics teacher James Campbell said his course covers the ideologies of a few Supreme Court justices, Ginsburg being one of them. The cases taught where Ginsburg was a justice are McDonald v. Chicago (2010) and Citizens United v Federal Election Commission (2010).  
The class also goes over Gonzales v. Raich (2005), Ledbetter v. Goodyear (2007), U.S. v. Windsor (2013) and Obergefell v. Hodges (2015).  
Besides getting on the Supreme Court in the first place, Campbell said the decision of Friends of the Earth, Inc. v. Laidlaw Environmental Services, Inc. which was decided in 2000, was her biggest accomplishment.  
But there's a new woman who could be taking her place just days before the election: Amy Coney Barrett. 
"The political difference [between Ginsburg and Barrett] is fairly obvious," Campbell said over e-mail. "Barrett is a conservative judge who has been appointed by a Republican president." 
For a justice to be confirmed to the bench this close to a presidential election is extremely rare, and Barrett would make history. 
Campbell said Barrett is a woman who believes the Constitution should strictly be followed. 
Former Young Republicans club sponsor and current AP US History and US History teacher Robert Bordas is in favor of Barrett but acknowledges she's a controversial figure. 
"I think she's highly qualified for the position," he said. 
Barrett has been in the world of law since 1997, and in 2017, she was nominated by President Donald Trump to be on the United States Court of Appeals for the Seventh Circuit. 
Bordas said you never truly know what way the court will swing with a new justice until they're on the court. 
"I think the court will move more to the conservative side with Coney Barrett, however you don't know until they're there," he said. 
Campbell said American political scientists believe within the next few decades, the Democratic Party will take over. With Barrett on the Supreme Court bench, though, she would create a conservative majority and likely keep it that way in the coming years. 
Ginsburg's legacy still lives on, though. 
"She was pretty well-known for writing interesting, readable and fun dissenting opinions," Campbell said. 
Milton City Hall Municipal Court Solicitor Fran McQueen said the opinions she wrote were monumental.  
"She was a small woman in stature, but she had a way of power when she voiced her opinion," McQueen said of Ginsburg, who stood at 5'1".   
Campbell said he would describe Ginsburg as trailblazing and strong. Salata and senior Anvika Menon agreed she was strong, adding perseverant, determined, vocal and inspiring to the list, as well. 
Ginsburg went to the gym every week despite her age and the risk of over exertion so she would be healthy enough for the court. She could do 20 push-ups and a 30-second plank. At her memorial, her personal trainer did push-ups in front of her casket to honor her.  
Most people at age 87 don't exercise anymore because it is too strenuous. She did so anyways because she wanted to be healthy and live to be on the court as long as she could. 
McQueen says she believes Ginsburg is a primary influence on the increase of women law school graduates. Women now make up for 50% of those graduates as of 2016. McQueen also said Ginsburg could not find a job after law school—even though she was at the top of her graduating class—solely because she was a woman. 
"I think she was very inspiring—both politically and how she conducted her life," said Menon.  
Menon also said Ginsburg did a lot of good but left a "complicated legacy." 
"Understanding how she did so much for women and other marginalized groups while also maybe not being 100% of the way there is important to keep in mind," she said, "She was human and had biases the way everyone does." 
Salata started to look up to Ginsburg after watching a documentary about her titled "RBG." Salata continued to talk about this documentary, which opened her eyes to the world of politics and made her believe she could conquer her dreams as Ginsburg did. 
"Knowing her story makes me want to push harder," said Salata.  
She and Menon both want to study law and they look up to Ginsburg as a role model for this dream of theirs.  
"She really changed history, and as someone who wants to go into that field, or career, I think that is especially empowering," Menon said. 
Ginsburg was also an icon in pop culture. People got tattoos of her and her quotes, though she said, "I'm a little distressed that people are doing that." There are bobbleheads, coloring books, action figures and even a sticker picturing a "Justice" tarot card with Ginsburg as the art. 
McQueen said she was saddened that the court had lost someone of such magnitude and brilliance. 
Salata knows people are devastated but hopes they will persist in the fight for women's rights now that she is gone. 
"It's devastating to a lot of people," said Salata. 
"I know that she would want us to not sit and mourn. I know that she'd want us to keep fighting as if she were still here." 
About the Writer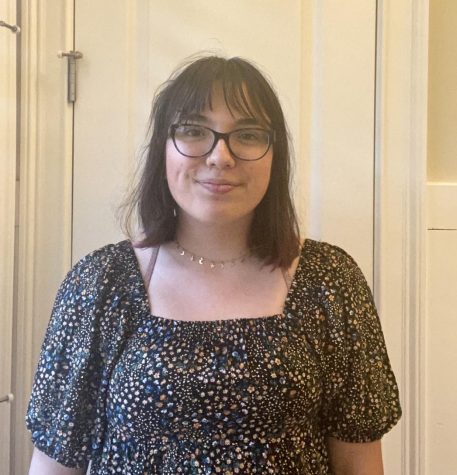 Isabella Dudley-Flores, Staff Writer
Isabella Dudley is a freshman and first year reporter for The Bear Witness. She is part of Cambridge's choir program and in her free time she plays guitar...