The Show Must Go on… Even in a Global Pandemic: How the Theatre Program is Presenting Their Rendition of "Sleepy Hollow"
After his $65,000-budget musical in the spring was cancelled due to the coronavirus outbreak, new drama teacher Cory Kelley, who came all the way from Texas to replace previous theatre instructor Tracey Buot, was determined not to allow the disease to interfere with another production. 
Over the summer, Kelley pondered how he could ensure a safe play in the fall semester among students and theatergoers. However, this meant abandoning everything traditional about staging a performance – auditorium, costume changes and all. 
Rather than hosting a production on stage, thespians will execute "Sleepy Hollow" in a "walk-through experience" outdoors on the cross-country trails. 
Like the saying says, the show must go on.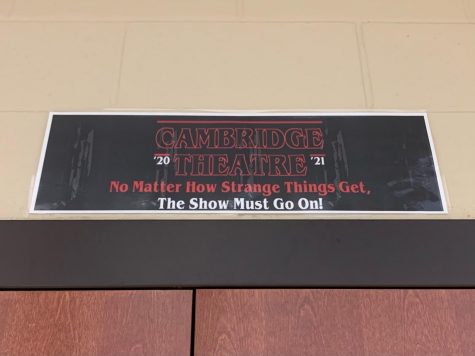 Kelley's now fully-fledged idea of carrying out a fall performance took lots of critical thinking and strategizing. Before the start of the school year, he had five potential plays in mind for the first semester, one being "Sleepy Hollow." 
He knew that staging something indoors wasn't sensible considering the current circumstances, so he asked himself: What can we do outside that lends itself well for this time of year? 
At that, Kelley concluded that the spooky "Sleepy Hollow" would be the best choice and took Principal Ashley Agans's suggestion of utilizing the cross-country trails to host the play. 
The "walk-through experience" begins on the left-hand side of the school at the entrance of the forested paths. There, every six to eight minutes, groups of six will be welcomed into a village scene and relayed instructions about how the experience will work. 
Students guides will lead viewers through a series of nine vignettes stationed throughout the trails. Masks worn by actors depends on how close they are to one another and to viewers, but it is mandatory for all attendees to wear masks. 
"It's just a nice flow, it's really immersive and the audience can interact with some of the actors and guides if they want to," said sophomore Carys Feldman who plays Katrina in scene seven. 
As for the tech aspect of the production, "it's a lot of extension cords and Christmas lights," said Kelley. 
Strings of LED lights will be strung around trees to illuminate the walking paths and different vignettes, and Bluetooth speakers will be placed at each scene to play music and sound effects. 
Freshman Olivia Petty said she was primarily skeptical of the "walk-through experience" but is pleased with how it eventually turned out. 
"The woods have their challenges with the dips and everything, so at first, I thought it would be very difficult to execute and I didn't think it'd come together and fit so well as it does now," she said. 
Kelley not only has to take coronavirus precautions on the day of the show, but also when students stay after school to prep and prepare for the big night. 
Kelley held auditions outside on the loading dock for social distancing purposes and so performers "get a sense of what it means to be out in nature and have to adjust to those settings," he said. 
Before each rehearsal, he operates temperature checks. Masks are compulsory whenever students are in proximity, and Kelley said they are smart about being separated as best they can. 
Petty tries to look on the bright side despite these sometimes-frustrating regulations. 
"With some different scenes, it's harder to breathe and do other stuff, and the talking is always muffled because of the masks, but it's good that we get this experience so we can learn from it and adapt to anything that comes at us," she said. 
"It is also really cool to see how it emerges and how we have adapted because even with the challenges thrown at us, it's coming together really, really well." 
Kelley said finding ways to continue doing what you love despite the pandemic is crucial. The arts are a significant part of our culture, he said, so cancelling the season was not an option in his eyes. 
"The arts have always been, I think, the heart and soul of who we are as human beings, and when you take that away, especially now knowing how so many people spend so many times, so many hours, indoors and just facing screens, the emotional disconnect can really break you down," said Kelley. 
"I think the arts – music, dance, theater, the visual arts – all help us reconnect with our humanity a time when we've been very disconnected as humans." 
About the Contributor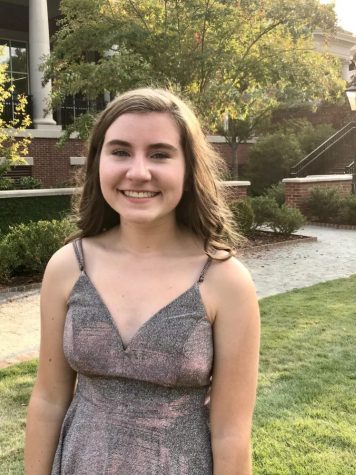 Rachel Lichtenwalner, Managing Editor
Rachel Lichtenwalner is a junior and excited to kick off her third year with The Bear Witness as managing editor! In addition to writing for the publication,...