Journey to "Manic": A Look At Halsey's New Album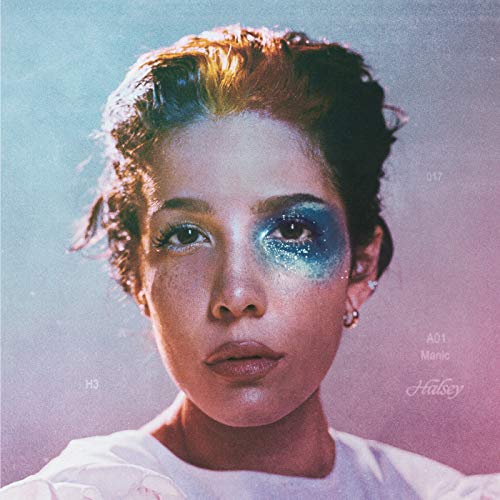 After three months of released singles, album cover art and tour dates, at midnight on Jan. 17, Halsey released her new album, "Manic."
I had been refreshing Spotify on my laptop at least ten times before midnight, and when I got the notification that it had released, I immediately pressed play.
After getting through the 47-minute-long album, I was left with a mix of emotions, with excitement taking precedence over anything else.
The New Jersey-born singer and songwriter, Ashley Frangipane, known by her stage name Halsey, released her first album, "Badlands" in 2015. Her second album, "Hopeless Fountain Kingdom" followed in 2017.
She released the album at exactly midnight on Jan. 17 releasing tickets for her upcoming "Manic" tour to the general public 10 hours later.
"Manic" features a 16-song tracklist with songs each differing from one another. Halsey explains that she didn't want to stick with a specific style, unlike previous albums.
The album opens up with "Ashley" and launches into a mix of colorful, heartbreaking and optimistic songs, which Halsey says in her eight-part Youtube documentary all correlate with a specific event in her life.
Halsey said in her Youtube documentary, 'Road to Manic', "It's scary because it's so much of me. So if people don't like it, it feels like they don't like me."
The album features a mix of hip-hop, rock, pop and even traces of country music, much different from the alternative-pop sounds on "Badlands" and "Hopeless Fountain Kingdom."
"I was enveloped in awe when I first heard the album because of the range of styles she explored," said Cashman. "And the collaborations she did were amazing."
Frangipane collaborated with multiple artists who she believes inspired her musically and personally, including SUGA of the K-Pop group BTS, Dominic Fike and Alanis Morissette.
Instead of featuring these artists in snippets of a song, she dedicated three specific songs to them, titling them "SUGA's Interlude," "Dominic's Interlude" and "Alanis' Interlude."
As much as I love the album, I felt some songs, like "Still Learning" and "Without Me," conformed more to traditional pop music heard on the radio rather than having its own unique sound.
Nonetheless, the album differs between styles to symbolize Halsey's constant change in mindset.
In 2010, Frangipane was diagnosed with bipolar disorder, which largely impacted how she lived her day-to-day life. The National Institution of Mental Health defines bipolar disorder as a disorder that causes manic episodes, or periods of high energy and less need for sleep, and depressive episodes, or periods of low energy and low motivation.
Her new record also shows a much different and exposed side of herself, one that listeners haven't had the chance to discover in previous albums.
"I loved how the album was so open about her. I could feel how vulnerable it was," said junior Anabel Douglas, a self-proclaimed fan of Halsey since 2015.
Freshman Mahitha Veeram said she thinks Halsey's lyrics are relatable, and that many really resonated with her.
"I'm pretty picky about the songs I like, but I really liked 'You should be sad.' For some reason it just felt really real," said Veeram.
She explains in her Rolling Stone interview that "Manic" was the first album she had ever written during a manic phase.
Senior Megan Cashman, said she liked how Halsey didn't write songs strictly about love and didn't follow the "status quo" for artists of this decade.
Each song gives listeners a deeper look into Halsey's life, and with a plethora of positive reviews, listeners can infer that we'll be getting to see more of the intricate sides of Halsey in future music.
"The album? Ten out of 10," Douglas said.