Stepping Behind the Mic: How Three Students are Lifting Young People's Stories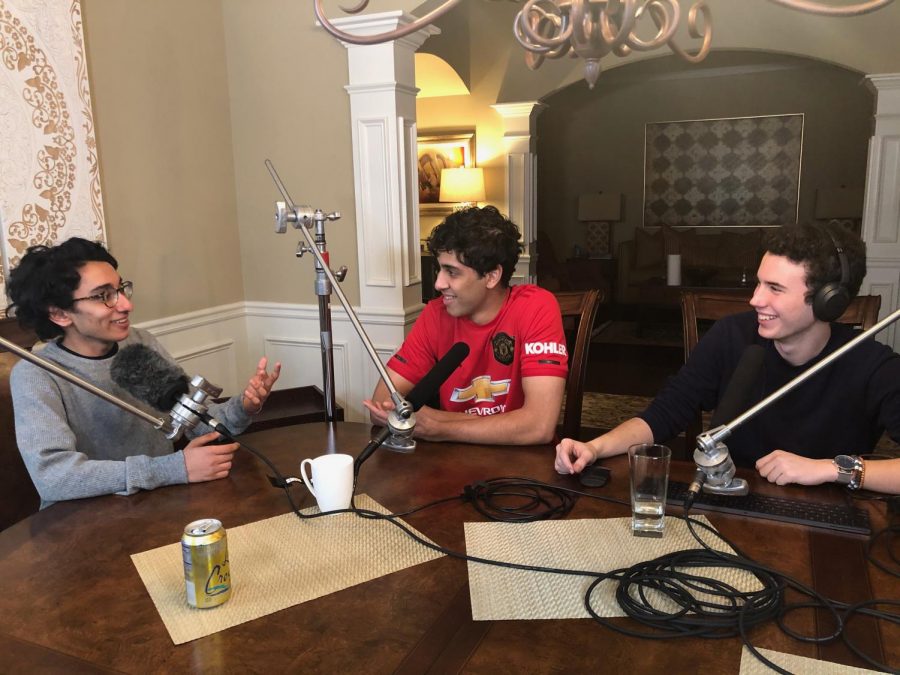 Taaj Kabob & Grill doesn't just serve great food. It's also a place where people think of really cool ideas.
Or maybe that only pertains to students Maahir Murad, Asad Mapari and Alex Taylor.
That June night last year, the three left the restaurant with the idea of creating a funny show for YouTube. Over time, this changed to something a bit different.
Fast-forward seven months and now they've recently finished season one of their podcast, "The Unscripted Show," available on major audio-streaming platforms such as YouTube, Spotify and Apple.
Before the production of "The Unscripted Show", the boys needed a goal to serve as a foundation for their project. They thought they had a winning concept.
But after the first day of recording, they realized their original plan needed to change.
"We had originally gone into it thinking, 'Yeah, we want to inspire people, but we also want to make it funny,'" said Taylor, "but we quickly realized that a lot of that comedy was either inside jokes or was just not a good message to send to people."
From there, the purpose of the podcast shifted predominantly from humor to inspiration and motivation. Murad, Mapari and Taylor execute this objective by hosting teenagers in the community with admirable accomplishments.
They hope that by listening to what these young people have done in their lives, others can feel empowered to do great things of their own.
"People are not reaching their full potential. Sometimes, they don't have idols, they don't know the right people" said Murad, "So if you look at our guests, we try to cover every topic, 'cause everybody has different interests, so we want our audience to find what they like and get inspired with that."
So far, "The Unscripted Show" has released eight episodes, a new one airing each Tuesday since Nov. 30, 2019.
Taylor, one of the show's founders and one of its first interviewees, has his own film production company, Red Wave Productions. Over the summer, he made his own movie, "A Simple Truth" (stylized as "a simple truth."), which played at the Avalon theater in Alpharetta. The film depicts different students, played by Taylor's friends, one being junior Kat Patillo, throughout the ups and downs of teenage life.
Senior Faiz Imran and 20-year-old former Tyler Blaylock, the next pair of guests on the show, described their journeys in becoming entrepreneurs. Their paths eventually crossed on the career networking website LinkedIn, and together, they developed Fismma, a digital marketing agency.
After that, "The Unscripted Show" brought on senior Kate Morgan and junior Selena Turner, who began their acting careers when they were little girls. Having gotten her start in summer camps and middle school musicals, Morgan now participates in high school theatre productions and student films. At 14, Turner started film acting, and she is currently signed with Atlanta-based talent agency People Store. The girls have also been featured in public service announcements.
Morgan, Turner and Murad talked on the show about confidence, failure and a potential future in acting.
The following episode hosted senior and Bear Witness staff writer Anders Law and junior Cole Suplee, both accomplished athletes. Since his freshman year, Law has been on the varsity cross-country team. He claims the title of the 10th best runner in the state. Suplee juggles cross-country, track and hockey on top of five AP and one Honors class.
In their episode, they addressed time management and setting health-related goals.
In the final episode of the season, Murad talked with junior Raj Das and former Cambridge student Camryn Braynt. Bryant began a YouTube account at the age of 15, discussing music, fashion and high school. She did the wardrobe designs for Taylor's movie, "A Simple Truth," and social media managing. Now, she's making her own digital marketing agency, House of Beverly.
Das started developing proposals for Global Insurance. He later did an advertising campaign for Four Fat Cows, an ice cream shop in downtown Alpharetta. He is currently in the process of creating his own digital marketing agency.
Two episodes don't have guests at all. In one, Murad, Mapari and Taylor talked amongst themselves about how teens should get involved in world issues like climate change and politics, and in another, they shared personal stories on failure and how to learn from your mistakes.
Listeners are only exposed to one aspect of the podcast: the final product.
But what's it like behind the audio? How do Murad, Mapari and Taylor each contribute to "The Unscripted Show?"
Murad said he has a 20 minute or so conversation with his guests to ease their tension before the cameras and audio start rolling, adding that either he or Taylor will try to make a mistake while filming the podcast's introduction as another strategy to calm them down.
During Murad's interviews, Taylor, the producer, ensures the microphones are in position and are coming through clean, watches the clock to prevent running out of time and gives Murad signals to either keep talking, wrap it up or move on.
By talking to skilled and hard-working, young individuals, The Unscripted Show has done more than just inspire. It's gotten its audience to act.
Murad said after watching the episode with Imran and Blaylock, Byrant and Das got inspired to start their projects. Adding on, Taylor notes that others have aspired to start their own podcasts, one being Imran and a few anonymous people who have reached out to "The Unscripted Show."
Not only does "The Unscripted Show" empower those who listen, but "even the guests themselves get a little more motivated to go out and do their thing," said Taylor.
He hopes all teenagers "realize that they're not too young to be doing what they wanna do," he said.
About the Writer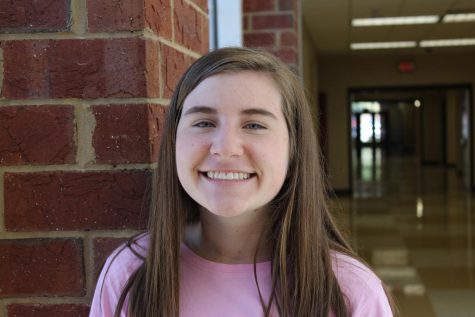 Rachel Lichtenwalner, Staff Writer




Rachel Lichtenwalner is a sophomore and a second-year reporter on The Bear Witness. Lichtenwalner likes coffee ice cream, singing in the...