"Defying Expectations": Cambridge Football Looks Back at 2019 Season
When every football game is as close as the games played this year, players know they have to give the full extent of their effort. The team motto, "All In All The Time," rang true at every game and play.
Football this year has been different from previous seasons with newer players, younger team and different rivals and stars. Going into the year, the team had to adjust to some big changes.
Changes in playing, positions and staff were made. New coaches were brought in, new players joined and strategy was changed.
But more importantly, there was a change in senior leadership. The seniors were determined to make this their year.
There were only seven seniors on the team this year. Seniors usually take on a large leadership role, but they were largely outnumbered with 90 total players on the team.
But just like everything else this season, they stepped up when the team needed them most.
The seniors changed the culture and showed the younger players how to work hard and find success.
"The underclassmen really look up to the seniors," Bennett said.
The school's younger team shined under the leadership of their seniors, paired with the guidance of Boys Varsity Football Head Coach Craig Bennett.
Bennett said "As crazy as it sounds, because we're 4-6, I felt really good about our season."
Almost every game played this season was close. Without looking hard into the past, this team kept competing in losing games more than any team in Cambridge history.
Senior Spencer Gray said "Winning isn't everything, and we learned a lot from the games we lost.
"The Johns Creek game was super beneficial. Our team played well," Gray said.
Cambridge made the second half of each game their time to shine. This rang especially true with the "hail Mary" in the game against Woodstock.
This season has definitely had its memorable moments. Running the score up on Pope was "the most impactful game of the year," Bennett said.
Both of these games were away games. Cambridge only lost one away game this year, winning the other four.
The team had so much success at away games, Bennett said they joked about wearing their away jerseys for their final game of the season at home against Alpharetta.
Despite their success at away games, there was some struggle with home games. Cambridge went 0-5 at home games this year.
Although he doesn't entirely understand the reason for this, Bennett says that's just another thing to improve next year.
Bennett said he wants to improve "everything" next year, and the team will definitely have the talent to do so.
The team started five freshman this year, with two on defense and three on offense. This is more starting freshman than usual, and shows the potential this team has.
"We definitely defied expectations this year," senior Mike Hudson said.
About the Writer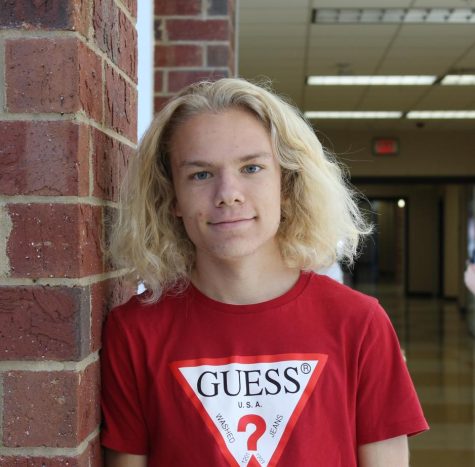 Anders Law, Staff Writer




Anders Law is a senior and a first year writer for The Bear Witness. He runs cross country. He loves listening to music and playing video...