Standing Out In A Crowd: The Range of Fashion At Cambridge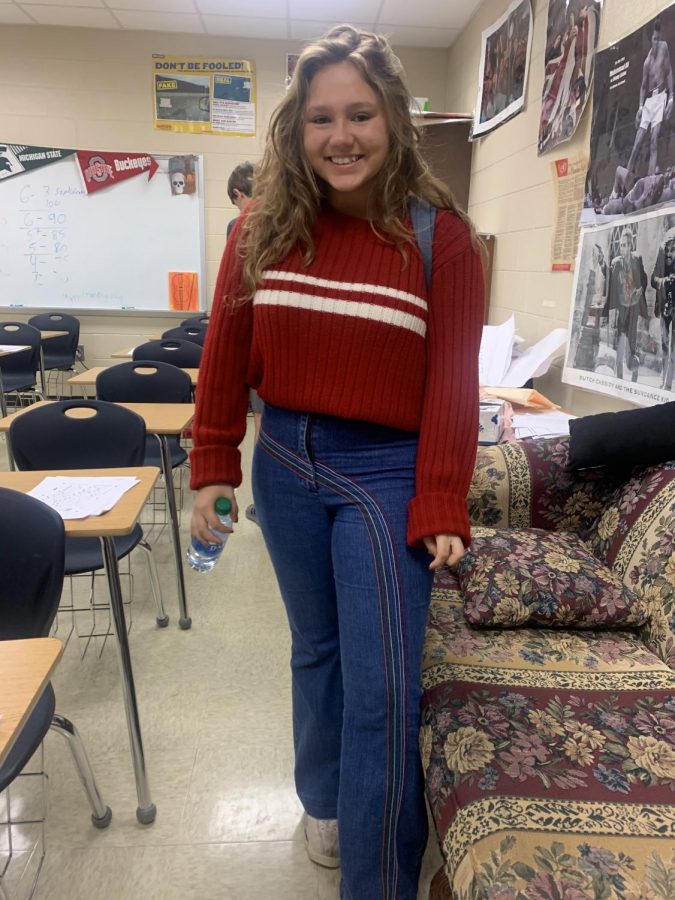 Walking down the hall, students can observe a sea of sweatshirts, sweatpants and bland colors.
Every so often, a pop of color breaks through the dull barrier. One or two students make a statement with some outrageous threads.
To students and many others, fashion is a way to express their personalities. They use mixtures of colors, fabrics and patterns to complete the looks they so effortlessly put together.
From Instagram "baddies" to celebrity street style, many students find their own personal fashion choices in the outfits of others.
Junior Jessie Smith feels very confident in her retro inspired style.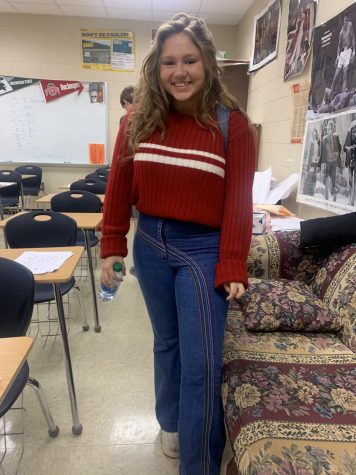 "My style is definitely influenced by the 70's, and from shows like 'The Golden Girls' and 'Andy Griffiths'," Smith said.
Smith often sports funky and fresh denim bell bottoms with a cool t-shirt to match.
"I would label my style as older and sort of grandma," she said.
More specifically, Smith's style inspiration is from the Golden Girls' character Blanche Devereaux, who Smith said "brings style to sexy."
"I incorporate my personality into my style by not caring what other people think," said Smith.
However, pop culture provides more than merely inspiration for these students' fashion style; it also plays a part in their self-confidence.
Junior Kailyn Douglas said that without confidence "you're nothing," adding, "I dress for me, myself, and I."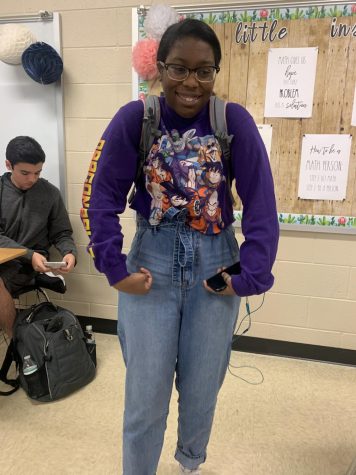 "I use the way I feel that day to influence my style," Douglas said.
Douglas labels her style as "unpredictable." She describes this as showing up in an elegant dress one day, and then sporting a "grunge" ensemble with black band shirts and fishnet stockings the next.
"I get a lot of my inspiration from social media, like all the instagram models and their outfits," she said, typically dressing in trendy dresses and skirts.
Senior Ozair Khan expresses his style through a colorful array of earrings to complete his fun outfits.
Khan likes "a crowd" when it comes to wearing earrings and bold colors, loving to wear a multitude of different things at once.
"I really like to color coordinate, like maybe blues and gray split across my body, down to my earrings." he said.
"My biggest influence is hands down this comedian Hasan Minhaj, everything that guy wears is so freaking stellar!" said Khan.
Like Khan, each student has a fashion icon that inspires them everyday, whether it be a 70's look or casual streetwear.
"Style to me means something subtle that makes you pop out," he said.
Senior Noor El-Gazairly finds that style is very heavily influenced on what we see around us.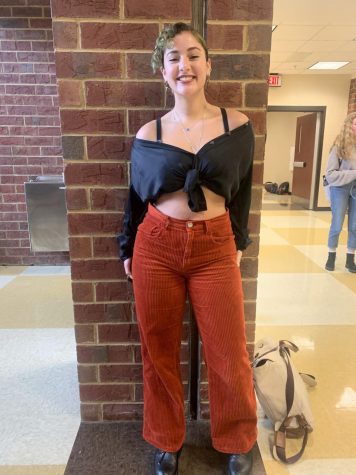 "Music, artists and streetwear influence me a lot," said El-Gazairly. "I mainly get my inspiration from Instagram, on those niche meme accounts."
When it comes to El-Gazairly's "art kid" style, she finds that she likes to create her own brand.
El-Gazairly's eccentric and hip looks make a bombshell of creativity, pulling out bold and colorful fashions.
"I'm on the fringes of pop culture," she said. "I stick out like a sore thumb."
Curly-cues of green hair, colorful eyeshadow looks and modern hippie ensambles are all apart of El-Gazairly's unique brand.
To El-Gazairly, pop culture means "visual culture, music, politics."
"[Pop culture] dominates everything we live in."
About the Contributor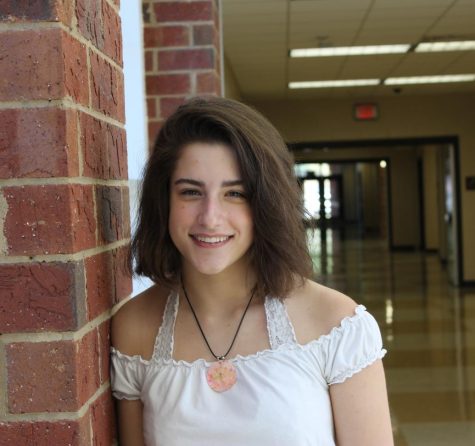 Catherine Bibbo, Staff Writer




Catherine Bibbo is a junior and a first-year reporter. She recently moved from Pennsylvania to Georgia.  In her spare time she enjoys being...