Administrators, Faculty Weigh In On Second-Semester Digital Learning Days
Fulton County Schools doesn't want students in school on election days.
Many schools are polling places, and Assistant Principal Jennifer Beard said the board decided it would be safer for students to stay home on days when voting is taking place.
The county designated two such days next semester as digital learning days, days when students stay home but are expected to complete digital assignments given by their teachers.
The first of those days is April 21. The second is May 19, the Tuesday of the last week of school.
Principal Kim Premoli said she thinks having a digital learning day on May 19 will be good for students. She said the assignments teachers give their students for that digital learning day will likely be focused around studying for their finals.
Premoli likened the extra day to the "dead week" many colleges give students before finals. Students will have a bit of extra time to study, "and, if anything, rest," said Premoli.
AP English Language teacher Randy Gingrich, however, said he thought having a digital learning day so late in the year was a strange choice.
"English is a little bit harder to teach digitally," said Gingrich, who regularly has his students do group work and in-class discussions.
The most obvious challenge with having a digital learning day so late in the year is that by then, school-issued devices will have been collected. If a student doesn't have access to a computer or the internet at home, they will be unable to complete digital assignments without their Surface.
Gingrich said that while he doesn't think many students at the school will have a problem getting internet access, it's still a potential issue for some.
"Most students here probably have computers at home," said Gingrich. "For students who do not have access to those, it would be an issue."
Beard, who creates the digital learning day plan for the school, said she is aware that students lacking access to a computer may be an issue for the May digital learning day. However, since teachers and administrators know about the day in advance, she can encourage teachers to provide hard copies of assignments for any potential digital learning days after school-issued devices have been returned.
"The good news is that we have a long runway between now and then where we know it's coming," said Beard.
Premoli said that while the final exam schedule for next semester isn't set in stone yet, students shouldn't worry about any drastic changes.
This year, the school year for Fulton County will end on a Friday. Premoli said this isn't unusual and that she has seen school years end on Fridays as well as Thursdays.
"It doesn't affect our final exam schedule all that much," said Premoli.
She said she thinks the most likely finals schedule will be to have one exam on Monday, the digital learning day Tuesday, then two exams each on Wednesday, Thursday and Friday, the same schedule it will be this semester.
About the Writer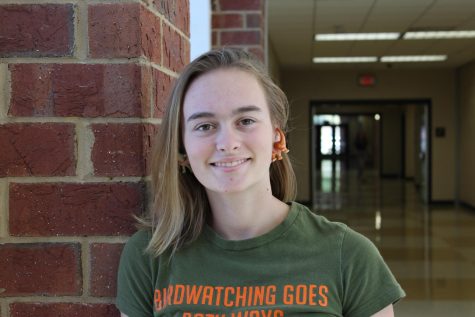 Libby Jones, Managing Editor




Libby Jones is a senior and a third-year reporter. She is one of the managing editors at The Bear Witness. She loves writing, art, and all...