Behind the Beats: The Makings of Sophomore Ajai Singh's Instrumental Album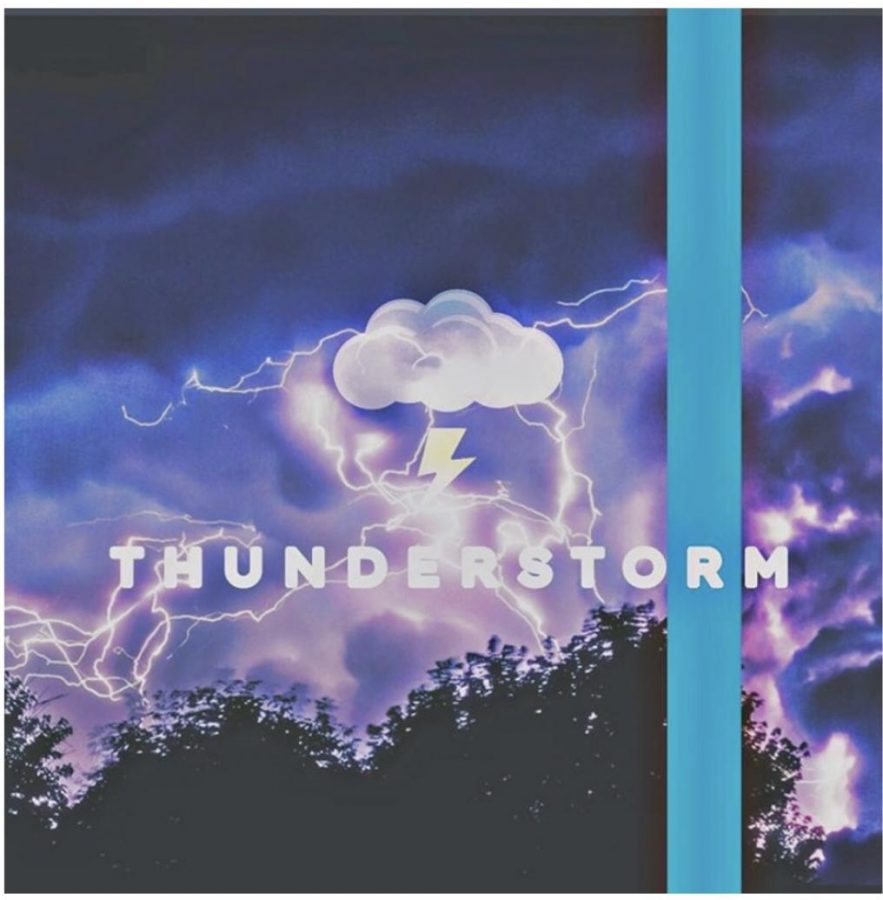 What instruments should I use? What sounds the best? What samples could I incorporate? How can I make this unique? How can I make this my own?
These are all questions sophomore Ajai Singh had to ask himself while producing his instrumental album, "Thunderstorm." It is available on many music platforms, including Apple Music, Spotify, Amazon Music and Google Play.
When students and peers listen to Singh's songs, they may just hear instruments and beats interestingly compiled together, but it's more than that. There is time, effort, thought and creativity behind each tune.
But how did Singh do it? What was the process of creating his album in its entirety and intricacy?
He started planning and assembling his album in June, finishing most of it by the end of summer with some work carrying into the school year.
To develop his songs, he utilized the GarageBand application on his iMac laptop.
GarageBand is a Musical Instrument Digital Interface (MIDI). According to HowStuffWorks, MIDI isn't music itself, but rather it allows the artist to input instructions to a computer program, which then transforms that data into sounds.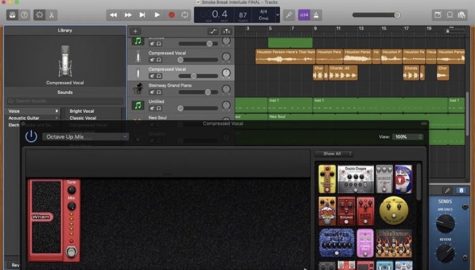 This software allowed Singh to design his beats for the songs. He typed in notes, chords or patterns, depending on the instrument, and GarageBand turned them into sounds.
"All you have to do is really just think about it in your head and then just lay it out," he said. "It's mostly just hearing what I want in my head and then putting it out."
The time spent on the songs varied greatly; Singh said some took a couple days to produce, while others took weeks.
The third song on the tracklist, "New Thunder," the inspiration for the album title, was composed in one sitting. Track seven, "Ria" was formed in one night on a school trip in a hotel room.
In addition to creating the beats, the foundation for a song, Singh sampled. Sampling is the act of taking snippets of someone else's audio and incorporating it into one's own.
He said he does this by "changing the speed, changing the pitch — making it higher or lower, putting breaks in it [and] cutting one part and moving it around."
"I try to see how it sounds different," he said.
Singh listens to a few artists that sample in their music, so he thought to do the same with his.
The samples may seem random to listeners, but each one was carefully sought out and had meaning behind it.
For example, he said since track four, "Smoke Break Interlude," has a relaxing beat, he searched on YouTube, "people saying 'let's take a break'" to set the mood.
After scrolling and scrolling through videos, he stumbled upon a quote from the TV show, "Friends." One of the characters, Ross, is telling his girlfriend, Rachel, "Okay, okay. Fine. You're right. Let's, uh, let's take a break. Let's cool off." This what Singh used to introduce the song.
With other samples, he wanted them to pertain to himself and "talk" about his character and personality.
In "Ria," he used audio from the movie "Scent of a Woman" starring Al Pacino. Pacino plays a lawyer in the film, and in one scene, he delivers a powerful speech in a young boy's defense to the court.
"I made him say like, 'Let the boy finish. Don't cut him off.' Or I made him say, 'Some people run. Some people stay and fight.' Or I made him say, 'I see lots of potential here. This boy's soul is intact.' I feel like [those quotes] could apply to me," said Singh.
Although Singh enjoyed sampling, he didn't want to overdo it too much so to lose his music's integrity.
"I feel like if I keep just ripping off of other people's music, where am I gonna get my own original stuff?" he said.
This mentality led him to ask his friend, sophomore David Serrao, to play guitar on "Smoke Break Interlude."
Before Serrao joined "Smoke Break Interlude," Singh said, "The song felt a little bit dry. It was mostly the saxophone sample with some piano and drums."
"I was trying to keep it really simple, since it's just an interlude. It was supposed to be a little song to just relax to, but I felt that it was missing something."
Singh wanted a live instrument to add a unique flare to the song. Singh sent Serrao the beats and left him to figure out a guitar sample that suited the tune.
"I mess around on my guitar a lot, so I have a bunch of random chord progressions that I have in a bank," Serrao said. "When I heard [the beats], I started playing around with some [progressions] that I had already saved, and from there, I found one that worked."
No fancy equipment was needed to tape his part on the guitar. He simply used his phone.
"[Singh] was kind of going for a low-fi vibe on it, so it didn't really have to be good quality," he said.
After Singh finally completed all the tracks for the album, he had to find a certified digital distributor to upload them to all music platforms.
Singh chose DistroKid and paid a one-time fee for the company's service. He saved his songs on GarageBand as audio files, then transferred them to his account on DistroKid's website, naming each one. DistroKid handled the rest, sending Singh's album to audio-streaming providers so they could review it and publish it.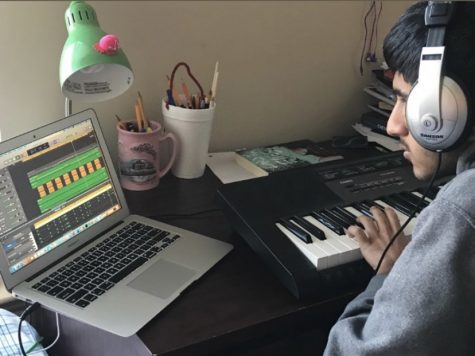 Singh also had to submit the cover art for the album made by friend sophomore Tej Murudkar. Murudkar followed the image Singh had in mind of how he desired it to look.
Singh teased the release of the album on his Instagram with the original cover made by Murudkar, which was different from the final product. In the final version, a silhouette of trees line the bottom of the photo with white lightning bolts brightening the dark clouds overhead.
After Thunderstorm's announcement homecoming weekend, the sophomore class played an important role in hyping it up. Students expressed their excitement through social media and in-person.
Around a month later since its official launch on all music platforms, the praise for Thunderstorm persists.
Sophomore Ambuja Sharma said she describes it as "an absolute banger."
"I like it. It's different," said sophomore Anvitha Suram.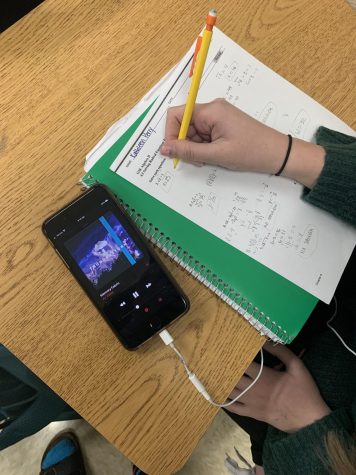 Singh said his peers stop him in the hallways or during class, telling him they listened to the album and enjoyed it. Others have congratulated him via Instagram story shoutouts.
He said many people have told him they like track six, "F.O.L." the best. The song has reached over 2,000 plays on Spotify. On Apple Music, "Scattered Visions" and "Ria" are starred, indicating they're the most popular among listeners.
Singh's next step is "definitely a consistent stream of singles. I plan to release a lot more music. Definitely another album," he said.
"This next album, I want it to be way more focused. This one was all over the place, each song on its own different thing. It was sort of connected, but I want this next album to be its own entity."
He also said he wants people to rap on his beats and in the future, hopefully use more live instruments. For now, he said, it's just digital.
On Nov. 11, Singh informed his Instagram audience to "stay tuned," as new music is on the way soon.
About the Contributor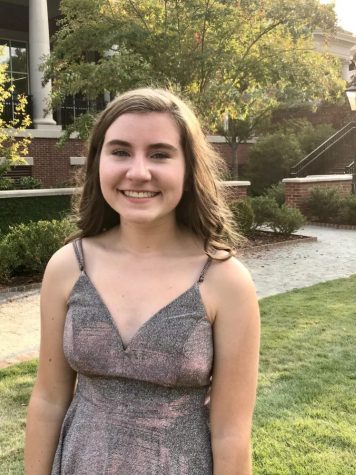 Rachel Lichtenwalner, Managing Editor
Rachel Lichtenwalner is a junior and excited to kick off her third year with The Bear Witness as managing editor! In addition to writing for the publication,...