Competition Means Business: How Filmmaking Became Fundraising for Cambridge Film Students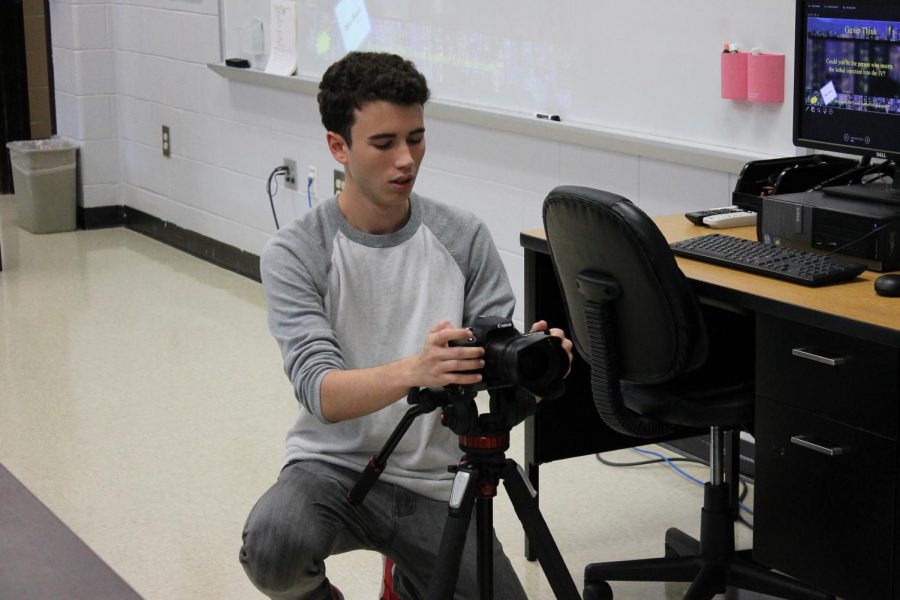 CBN
Many career tech departments need funding to operate their programs. Often, these departments run out of the annual school district funding they receive and need to raise money through fundraisers.
The school's film department, Cambridge Bears Network, also known as CBN, runs through its funding extremely fast. However, instead of selling candles or cookie dough like neighboring departments, CBN earns extra funding through winning competitions.
Some second and third year film students can participate in many competitions throughout the year.
For example, junior Alex Taylor said he competes in three to four contests every year. He competes with one or two other people to create videos, but some students have the option of competing alone.
"If we're not doing Bridge, we're doing video-related competitions," said Taylor.
The department hasn't always been competing, though.
"We've only really gotten into competitions recently," said junior Claire Bowman.
According to Bowman, the department competes in five monetary competitions alongside the regular competitions.
According to Funderburk, who is in his third year as head of the school's film program, he only recently started getting into monetary competitions because he wasn't aware of them before.
Funderburk said these competitions provide the film department with extra funds to support the massive cost of producing their films.
"Now I'm searching for stuff with dollar signs in it," he said.
The department has made around $2,000 to $3,000 over the past year from competing, said Funderburk.
CBN needs more than its annual funding because the film department's equipment is quite costly.
For example, a new Apple computer can cost the film department $4,000 to $5,000, and cameras average around $350 said senior Matthew Smoltz, an editor for The Bridge.
"We need a lot of equipment," said Bowman. "It's helpful for our program."
Smoltz said the competitions pay for around 15-20% of the department's expenditures, although that number depends on how much funding the department gets from the school district per year.
One might ask why the department spends its money so quickly on equipment.
Bowman said that for CBN to keep up its production quality, it must have the newest equipment. Equipment can become outdated quickly, meaning the program must constantly buy new products.
"Every time we purchase something, there's something new," said Bowman. "As soon as we get money, we spend it."
For example, the department just bought a $1500 Black Magic camera capable of shooting 4k footage. However, 6k cameras, which produce photo and video with significantly higher resolution, have already rolled out, said Funderburk.
The competitions also come with the added benefit of helping CBN students spend more time with their equipment.
"We compete in a lot of things to get better and better," said Bowman. "It's fun to make short films."
One such competition is the GSBA student video contest.
This competition is important to the film department due to its cash prize: $1,000 for first place, $500 for second place and $250 for third place.
"I would love to win," said Bowman. "If I lose, I'd be sad."
Winning the competition would allow them to purchase a new camera they need.
Bowman and Taylor are producing a short film for the competition. Their job is to create a short video reflecting this year's theme of "School to Work."
"I'm really excited for our video," said Taylor. "We've done a lot to capture our vision for how school can prepare you for the workforce."
The film was due October 15, 2019, and Bowman and Taylor will find out whether they've won in November.
You can see their film here: https://www.youtube.com/watch?v=13o80eGdPt8
About the Contributor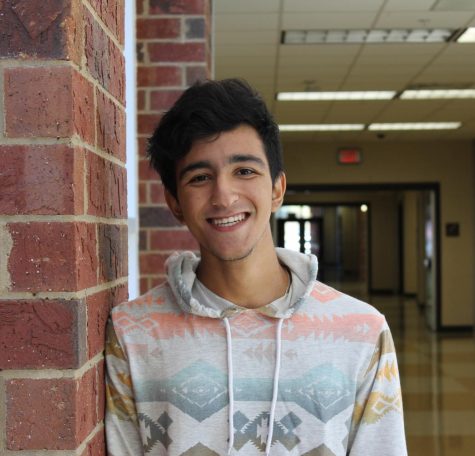 Aley El-Olemy, Staff Writer




Aley El-Olemy is a junior and a first-year reporter for the Bear Witness. Aley enjoys spending time with friends and going out to eat. His...