A Whole New World: What One Foreign Exchange Student Thinks of American School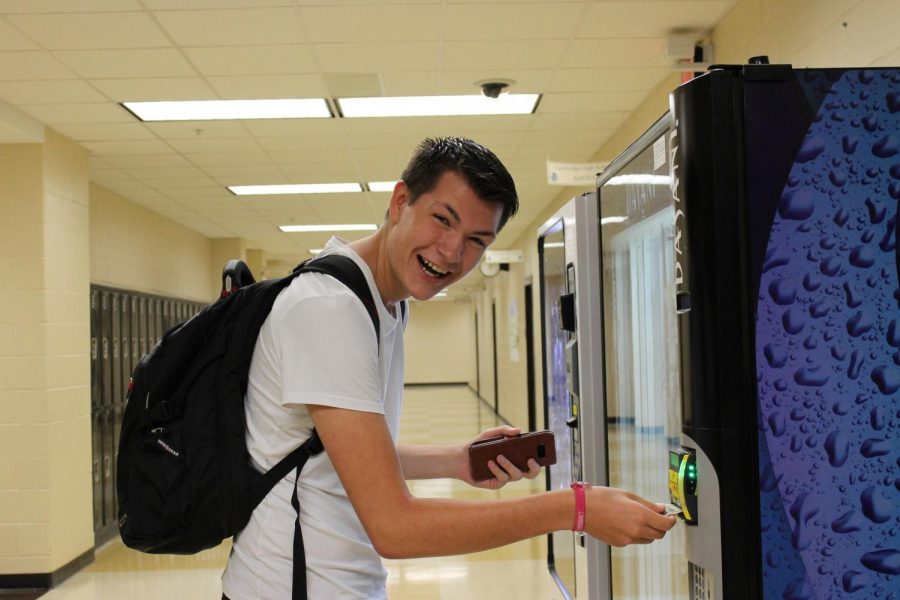 Imagine living in a place where there is less than six hours of sunlight a day in winter and no nighttime in the summer.
Welcome to Östersund, Sweden.
This year, the school has a student from this place of extremes. 
His name is BoAlbin Persson, but goes by his nickname Abbe.
Östersund, his hometown, is a small city located in the center of Sweden. There, most everything is within walking distance and everyone knows each other. 
In Sweden, high school is called "gymnasium." Swedish students can choose which gymnasium to attend. 
Persson is attending the musical gymnasium. In Sweden, he would be in the second year of gymnasium. Here at Cambridge he is a junior. 
Between classes, students have at least a 20 minute break to socialize with other students. Couches lining the corridors give the students the possibility to relax and communicate between classes. 
"I do not like that we only have five minute breaks between classes. I want to socialize with my friends," said Persson.
Swedish students don't have any homework, they get free meals at school and they get paid 140 American dollars each school month if they attend school.
This enables them to be more independent from their parents. Persson says he, like most other teenagers, uses the money for the movies, eating out and other out of school activities.
Aside from school, Persson has Judo two times a week and dances bugg, a Swedish couples dance, once a week.
According to Persson, Swedish people live more efficiently; they live in smaller homes and are more likely to use public transportation.
"We try to use what we own instead of going to the store and buying everything," said Persson.
On Saturdays, many teens usually meet up in the city and have fun at the cinemas or in the town square. 
The public buses don't run and most of the stores are closed on Sundays, so there isn't much that much to do.
"Is there anything better than sleeping in until one in the afternoon on a Sunday?" said Persson.
Persson's family doesn't go to church often, so they usually sleep in and do chores. In the winter, the weekends are also a great time to go skiing or to just play in the snow.
In winter, there are about six hours of sunlight, from around 9 a.m. to 3 p.m. It is dark out when Persson goes to school, and it is already dark again when he is home. 
He said this is a great time to go into the city because all the lights are on, and you can see the stars in the sky. It is also a great time to see the northern lights.
Other than going to the city, Persson spends most of his time at home reading, watching Netflix or playing games with his family and friends. The long winters mean that more time is spent inside with others, which contributes to a strong sense of family. 
Persson views family as very important. He has close relationships with his distant relatives and they usually have a family reunion every summer.
Sarabeth Goud, a junior at Cambridge, said, "Abbe is very polite, funny and super welcoming. He is an awesome guy and I have been impressed by his English skills."
One thing that Persson finds interesting is how differently Americans act with each other than Swedes do. Americans are a lot more open, but also a lot more sensitive. 
This makes it hard for Persson to communicate with them.
 "American friends hardly ever touch each other," Persson said.
In Sweden, it is more common for friends to hug each other. Physical interaction is thought of as being a normal part of communication in Sweden, whether it is hugging or lying on top of each other on the couches.
In America, people are very careful not to get too close to each other, said Persson.
Persson says that he loves the Cambridge Football Games. There is nothing like it in Sweden.
"Swedish schools invest more money in education than in sports," said Persson.
 If Swedes participate in sports like soccer, their most popular team sport, they would join sports teams that are not connected to their school.
Swedish schools also do not have anything like school dances. According to Persson, teens in Sweden host their own parties. And they don't have chaperones watching their every move.
Something that Persson had never heard of before is hash browns. He is also not a fan of some southern foods, like sweet potato marshmallow and fried okra.
Persson is also surprised at the fact that Americans don't cook that often. In Sweden, going out to eat is for special occasions and although they do have frozen foods, they are not very common. 
However, Swedes do have some interesting food preferences. 
One of their favorite candies is Saltlakrits, which is licorice covered in salt. Swedes seek a sweet note in their food, and they always eat pasta with Ketchup.
"It is the natural thing to do," said Persson.
Cambridge sophomore Aakash Asthana said exchange students can open us to new and different cultures, and give us a better understanding of the world around us.
About the Contributors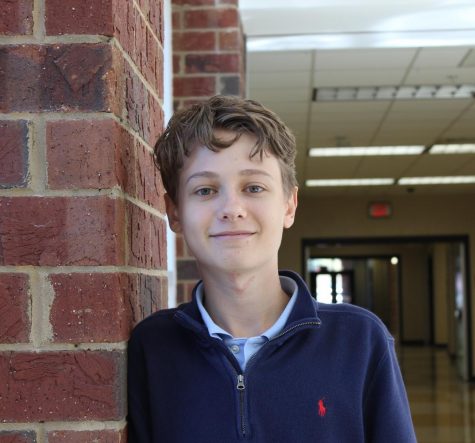 Anthony Zehnder, Staff Writer




Anthony Zehnder is a sophomore and a first-year reporter. He is originally from Switzerland. Anthony enjoys math, playing tennis, cooking...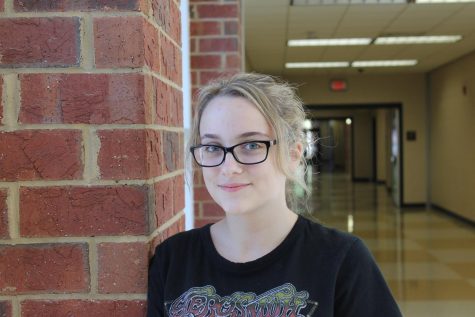 Isabella Riccardelli, Staff Writer




Isabella Riccardelli is a sophomore and is a first-year reporter for The Bear Witness. She rides for the equestrian team, and loves watching...