Flags, Flyers and Friday Night Lights: The Underdogs of High School Football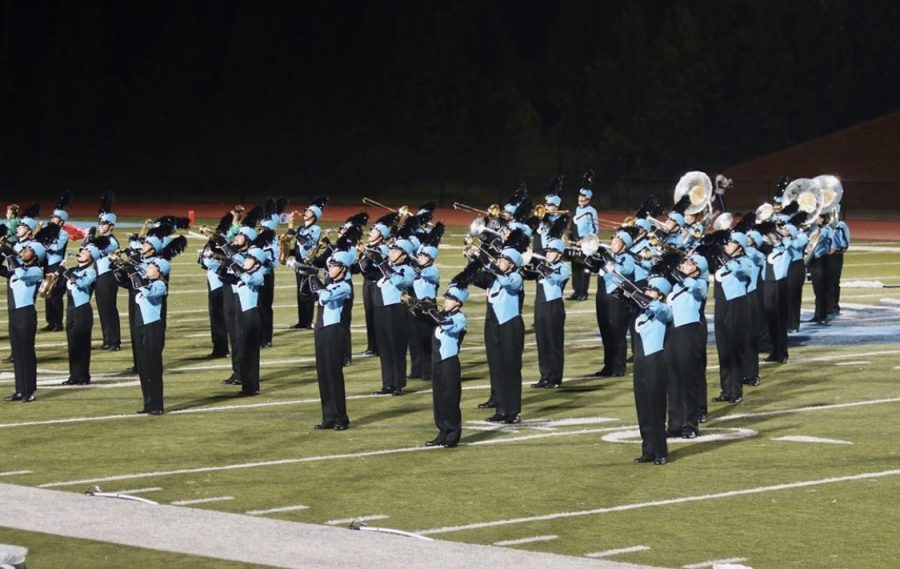 Most high schools host the tradition of home football games. But what really makes a football game a football game?
It's clear that people come to see the football team play the game, but many students who contribute to other aspects of the Friday-night football experience said they often fail to get the appreciation they deserve.
Beside the football team, the cheerleading squad is typically hard at work getting fans in the bleachers excited about the game.
"Everyone is lit up" said senior cheerleader Morgan Perkins.
Perskins said that, in all four years she has cheered for the school, she has never seen the team so united.
"It's not just a sports team," said Perkins, "We want to focus on establishing good bonds."
Off the field, the marching band practices and perfects its sets and songs for games.
This year the band, along with the school's color guard, debuted their set, "Lunacy." A "set" performed by a marching band and color guard is a selection of directed songs and corresponding movements.
"It's unlike anything we've done before," said senior Megan Cashman, a captain of the color guard.
"Lunacy" is all about the beautiful mystery of the moon and how captivating it can be.
Color guard recently welcomed husband and wife duo Katie and Billy Pacifico as coaches, and with new leadership come new creative opportunities.
While working with each other and the marching band they have successfully created a show very different from last year's, "Through the Eyes of Medusa."
Senior Kate Morgan, who is going into her second year as a drum major for the marching band, said she practices daily to perfect her conducting skills.
"I think I have a metronome in my ear at least six hours every day," says Morgan when asked about rehearsals.
The marching band is continuously growing and thriving. This year's show, "Lunacy," debuted at the first home game and was raved about during half time by students all around.
Only one home game into the season, Cambridge students are anxiously awaiting the next game.
The next home game is Friday at 7:30 P.M.
About the Photographer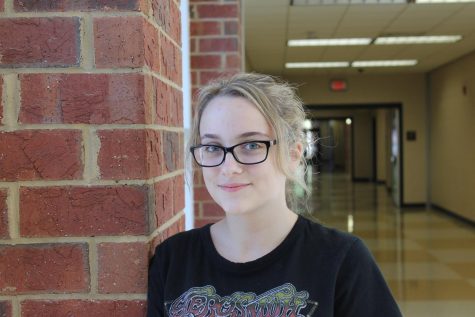 Isabella Riccardelli, Staff Writer




Isabella Riccardelli is a sophomore and is a first-year reporter for The Bear Witness. She rides for the equestrian team, and loves watching...