Set-Pieces and Sales Pitches: The Cambridge Club Fair
While the courtyard is usually known for being among the more active parts of the school between classes, Aug. 21 increased those numbers exponentially, as the area was far more crowded than usual.
Considering the burning heat, the winds strong enough to ruin hair and the easy exit from it all in the lunchroom, there would have to be a powerful reason for all these people to stay.
Of course, that reason was the school's annual Club Fair.
The Club Fair is the chance for every school club — from those as old as the school itself to those only weeks old — to establish itself in the new year.
The school hosts nearly 100 clubs, and while not all of them presented at the fair, approximately 30 did.
As presenters tried to corral spectators into their clubs, they needed to provide their very best arguments to them.
"Everything I put into an essay I know because of debate," said junior Anvika Menon, presenting for the Speech and Debate club. "It gives you a sense of identity."
Only a few steps over, at the Junior Classical League, a club for Latin language events and competitions, sophomore Reagan Sicchitano said "we want to build a sense of community."
Of course, "community" is applicable to nearly every group, including ones like Super Smash Bros. Club.
This being its first year, the table was constantly crowded. The club leaders, senior Chandler Harkleroad and juniors Gavin Harkleroad and Luke Wilson, all recognize the way their club sticks out from the rest, but as Chandler Harkleroad said, "There's always gamers in the dark."
With enough available time, a student could join 10 clubs: one every morning and one every afternoon.
However, this number is imperfect. It fails to account that many clubs even meet on weekends. The Hiking Club will often go off on trips Saturdays, and Mock Trial meets twice a week: once in school on Wednesdays, and then in the Milton Library on Sundays.
A club is, of course, nothing without its members.
Many clubs have been forced to shut down due to lack of interest, thus each club needs to find its own way of attracting those who may otherwise walk past it.
One pitch made by Menon was to approach someone saying, "You seem like someone with strong opinions, you should join debate!"
To some students, to help themselves personally is to help others.
Such was the sentiment of senior Anna Sterzer, presenting the Made w/ Code club, who said she hoped the club, meant to interest women in coding, could "make change in freshmen who don't know what they're doing."
Now that the fair itself has passed, club activities are already underway, as several clubs began meeting within the first week after the Club Fair took place.
About the Contributors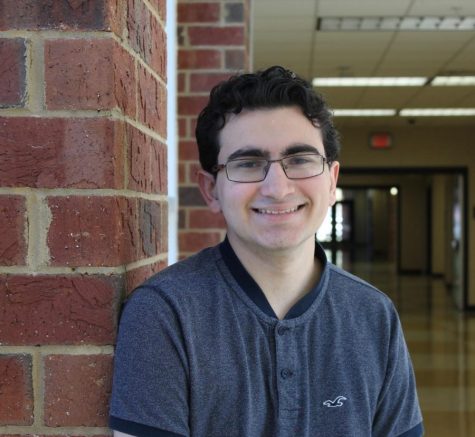 Evan Gmahle, Staff Writer
Evan Gmahle is a senior and second-year reporter for The Bear Witness. He enjoys cartology and political science and going on walks in the community. He...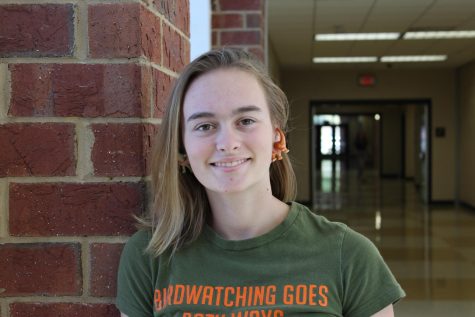 Libby Jones, Managing Editor




Libby Jones is a senior and a third-year reporter. She is one of the managing editors at The Bear Witness. She loves writing, art, and all...