Student by Day, Chess Champion by Night: One Bear's Journey to National Chess Master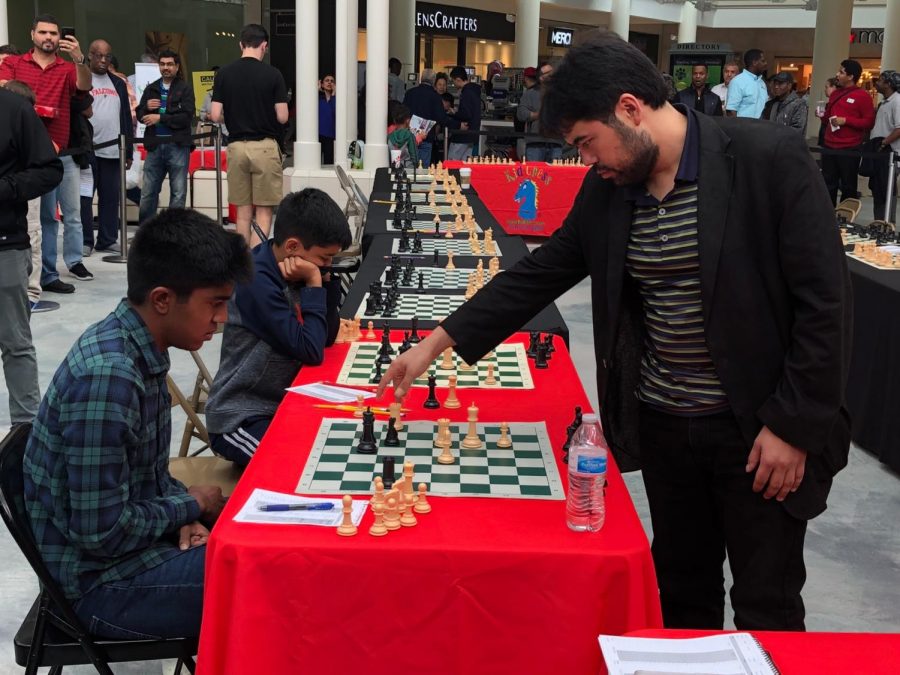 What is the next move? Where is the pattern recognition? What moves can best be played theoretically? How do I identify the opponent's weaknesses and variations? What moves can I force in order to checkmate?
All these questions are commonly asked in the mind of a chess player. Concentration, focus and mental capability all go into effect when playing a single chess game.
Players must sit for hours on end, testing their mental stamina and ability to focus on their opponent's next move.
What many students may not know is that there is a fellow student with the title of National Chess Master who roams the same halls as they do.
This title is bestowed to less than one percent of rated players, one of them being junior Vedic Panda.
Chess players earn points for each victory, and only players who reach at least 2,200 points earn the right to call themselves National Chess Masters.
"He's good at everything he does, honestly," freshman Shayan Asadiziari said of Panda. "He mainly just studies, plays violin and practices playing chess for fun."
Panda was also given the opportunity to play the number one chess champion, Magnus Carlsen, when he was a freshman. Panda came close but lost.
This year, he was given another chance to play one of his role models, Hikaru Nakamura on April 20.
"Nakamura, he's the American chess champion and he's exceptionally gifted," said Asadiziari.
Hikaru Nakamura is a five-time US chess champion and formerly ranked number two worldwide.
Panda said Nakamura came to North Point Mall in Alpharetta for an event sponsored by three prominent chess companies. Panda won the chance to face off against Nakamura in a Facebook contest.
When Panda found out he had won the spot, "he told a lot of other people I imagine," said junior Jesse An.
Panda had the opportunity to play a simultaneous exhibition with Nakamura, which is where Nakamura played multiple games at the same time.
This gave Panda an advantage because he was able to focus entirely on a single game, whereas Nakamura had to play multiple games simultaneously with different boards and players. "The game was a very equal position, meaning it was very hard for me to lose," Panda said.
However, one small mistake cost Panda the game.
Panda said he overthought the move: "I needed to play one move, but I went into some complicated thing for no reason because I was so nervous," said Panda.
Panda described his loss as upsetting, but said, "Nakamura gave me advice and gave me some self-reassurance that 'oh I am a good player' and I just messed up."
"He's one of my heroes. He was sort of inspirational to me because, like, my parents are immigrants and they didn't really play chess," said Panda. "It was an honor that I've come so far where I can play someone with that high caliber."
Panda said he started playing chess pretty late, around fifth grade. He said he saw his mom and brother playing, and was inspired to go online and teach himself how to play.
He said most committed players start to play chess around the age of five, but recognizes how much he was able to accomplish.
"He was the best in Georgia," said junior Nate Yang.
Panda said for the high school age group, he was the best in the state.
However, he is currently ranked third among Georgia high school players, with an overall rank of 15 in Georgia according to the Georgia Chess Association. Panda is also tied 1062 in the United States according to the US Chess Federation.
However, with the beginning of high school, Panda said, "it's sorta become harder for me to play seriously, but I play a lot online and I plan to play chess as long as I can."
Because he started playing chess relatively later than most people, Panda said, "you shouldn't give that up just because 'oh it's too late for me.'
And he said this is a life lesson that applies to more than just chess.
"There's no such thing as too late for anything," said Panda confidently.
About the Writer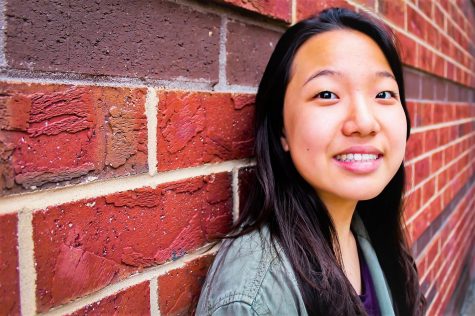 Sydney Lee, Reporter
Lee is a sophomore in Cambridge and a first-year reporter on The Bear Witness. She likes to spend time with her friends, listen to music and eat ice cream....