Cambridge's First Battle of the Bands Rocks Students' Night at Sadie Hawkins Dance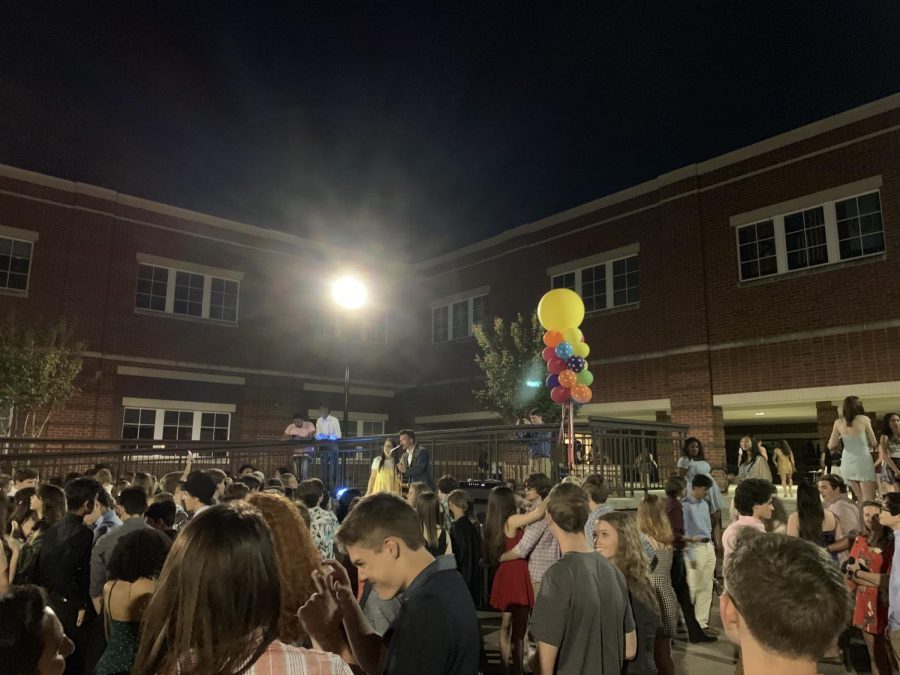 A shirt flew into the crowd. Someone caught a hat while another retrieved a pair of sunglasses.
The drummer took his gig to a whole other level.
Battle of the bands at the school's first ever Sadie Hawkins dance went to the extremes.
This part of the night seemed to generate the most excitement from the crowd. Something like this had never been included in previous dances like homecoming and prom.
The drummer's stunt seized the audience's attention, making his band "Thought Patrol" stand out.
Thought Patrol, comprised of seniors Gavin Gianelli, Zack Johnson, Marcus Brooks, and James Quiruz, was just one of the ensembles that signed up to jam out at the dance.
The senior class council, which was in charge of the entire event, arranged a simple process to select the groups that would perform.
"The bands sent in an audition tape of two songs, and the council chose four bands off the tapes," said senior class president Paige Sylvester in an email.
Playing first was duo seniors Abbey Kochman and Drew Henriksen. Both sang while Hendrickson strummed his guitar. Followed by that was soloist senior Emily Matson who sang and played the ukulele. Next up were bands "Trainwreck" and Thought Patrol.
Sylvester said the audience engagement during battle of the bands was terrific.
"It would have been easy for students to think it was stupid and not participate, but everyone was really involved and the audience made it even better," she said.
Student body president Matthew George, who is a senior,  said the diversification of the bands was great.
His favorite band was Thought Patrol, which won the competition.
"It was funny, like it was just funny. It was unexpected, kind of. It was new. I mean, it wasn't predictable, either, and it was overall kind of fun," George said. He added on, saying how he loved how they expressed themselves.
Thought Patrol was easily the most wild band of the four.
All members emitted confidence and passion throughout their performances, so much so that the drummer was inspired to whip his shirt off along with other accessories. It was like being at a real rock concert.
"I thought it was like, 'Okay, I mean, although we are not in class right now, I mean, hey,'" George said with a laugh of the drummer's act. "But the students seemed to enjoy it, so I'm happy about that."
Both Sylvester and student council sponsor Michelle Rice said it was impossible for them to pick a favorite. In their eyes, all the bands were special in their own way.
"They were all so different with their style of music and what they did that they all sort of stood out," Rice said.
She noted how great it was that students got to celebrate their peers and their peers' talents through music.
George said if Sadie Hawkins, particularly battle of the bands, is to happen again next year, he hopes there will be better audio equipment, as the sound did not resonate enough towards the back of the courtyard.
"If you're up front, then you can definitely hear, but if you're in the back and you're claustrophobic like me, it's a little bit hard to hear," he said with a laugh.
Sylvester said more microphones would have been better.
Still, overall, Rice, George and Sylvester all concurred that for a first Sadie Hawkins dance, it was a success.
"I hope it's a new tradition," said Sylvester.
About the Contributor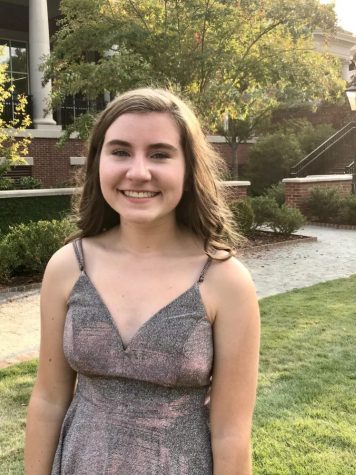 Rachel Lichtenwalner, Managing Editor
Rachel Lichtenwalner is a junior and excited to kick off her third year with The Bear Witness as managing editor! In addition to writing for the publication,...