"Welcome to Vegas": Prom 2019 Proves a Hit among Students, Staff
Hang on for a minute...we're trying to find some more stories you might like.
Dancing, singing, bright lights, games, lots of desserts and people avoiding tripping on floor-length dresses.
Based on the countless smiles seen and many laughs heard, it was clear this year's prom was a hit.
Spotted lights flickered beneath everyone's feet on the dance floor, located just to the left of the clubhouse inside Mercedes Benz stadium in downtown Atlanta.
High heels and purses lined the entire back wall so the girls could dance comfortably.
Both sides of the venue had rooms filled with casino games. At each table, a stadium staff member helped students learn and play games like blackjack and roulette.
Students also had access to a patio overlooking the field, where they took pictures and got to take a break from the loud music inside.
Junior Kira Joshi said her favorite part about this year's prom was the location.
"I think it's in a really cool place," said Joshi.
She and her date, junior Luke Hebert, both agreed the music was good.
"It's like actually music that people listen to now," Joshi said, noting that the music was better than what was played at this year's homecoming.
Senior Andrea Hummel said just being at the Mercedes Benz was her favorite part of the event.
"I think this is the best one we've had," she said of this year's dance.
The teacher chaperones said they were impressed, as well.
"It's awesome. This is unbelievable," said social studies teacher Brad Coulter.
"I did not think my night would involve being on the field at the Mercedes Benz," Coulter said as he stood at the edge of one of the most celebrated football stadiums in the Southeast.
However, at that moment, Coulter had basketball on his mind.
"I wish the Auburn game was on right now," he said.

About the Contributor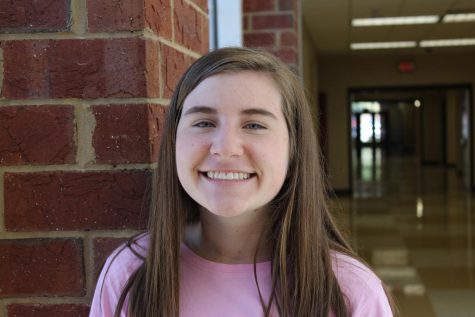 Rachel Lichtenwalner, Staff Writer




Rachel Lichtenwalner is a sophomore and a second-year reporter on The Bear Witness. Lichtenwalner likes coffee ice cream, singing in the...