Cool, Calm and Collected: Colleagues Praise Professional of the Year Karen Thimsen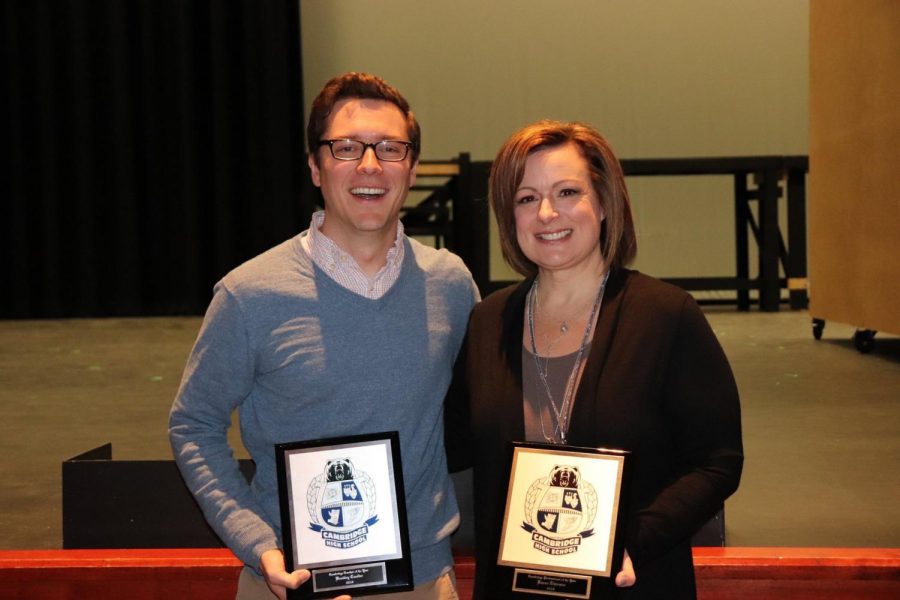 Known for her talent for making students feel better, as well as for handling some of the most dire emergency situations, the school's nurse can do it all.
According to the Fulton County guidelines, the recipient of Professional of the Year award is always someone who creates a culture of respect and care, demonstrates knowledge in their area of speciality and has a record of superior job performance.
Each year, one professional is nominated by the faculty at the school and votes are cast to choose the recipient.
The 2019 award was received by the school nurse, Karen Thimsen.
"Karen Thimsen is so deserving of this award. Whether it's a Band-Aid or an emergency situation, she is so kind, compassionate, and handles every situation very professionally," said 12th grade assistant principal, Jennifer Beard.
Nominees are also known to be excellent communicators and leaders in professional activities.
"I had no idea that I was going to receive the award," said Thimsen.
"We had a staff meeting that morning when it was presented to me and they had my family surprise me as well. I was confused when I saw my daughter getting up early as well as the rest of my family. It was a very pleasant surprise," said Thimsen.
This is Thimsen's first time receiving the Professional of the Year award, although several of her coworkers said they have thought highly of her since she started working at the school, when it was first built.
"Mrs Thimsen is very selfless, and is always willing to help any student at any time," said Lee Leathers, who works in the front office.
"I think she is awesome, especially with her role being in the clinic. She never gets frazzled. Even in crisis situations, she handles everything with patience and grace, and takes every case very seriously," said Leathers.
Although Thimsen is the winner at Cambridge, the award is a district award. This means that each Fulton County school picks their own professional winner, and then the winners from each school all move on to compete against one another to win professional of the year for the entire Fulton County Schools district.
"I was so excited to hear that it was Mrs. Thimsen," said Leathers. "She is so well rounded, and I love that she is very funny. She has a great sense of humor and can always make me laugh. Mrs Thimsen is the first person to tell a good joke, but is still very level-headed, calm, and professional in emergency situations."
Thimsen said that she was very excited and felt that it was a huge honor to be the recipient of an award that is chosen by her peers.
"So many great people have been honored with this award in the past, it felt like a huge honor to be the 2019 recipient," said Thimsen.
"When I got up to speak, it meant so much because I was chosen by my co-workers and I couldn't do my job without them," she said.  
About the Writer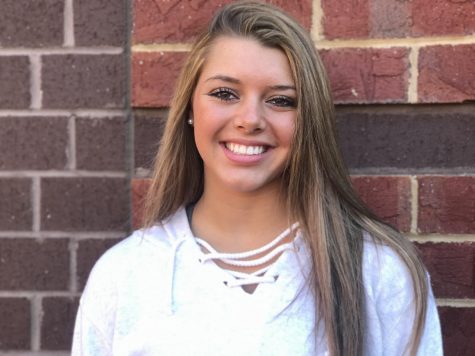 Grace Kish, Reporter
Kish is a senior and a second-year reporter. She loves covering anything that has to do with sports and is very vocal about school spirit. Outside of The...