America's Next Top Teacher: Coulter's Win for the Teacher of the Year Award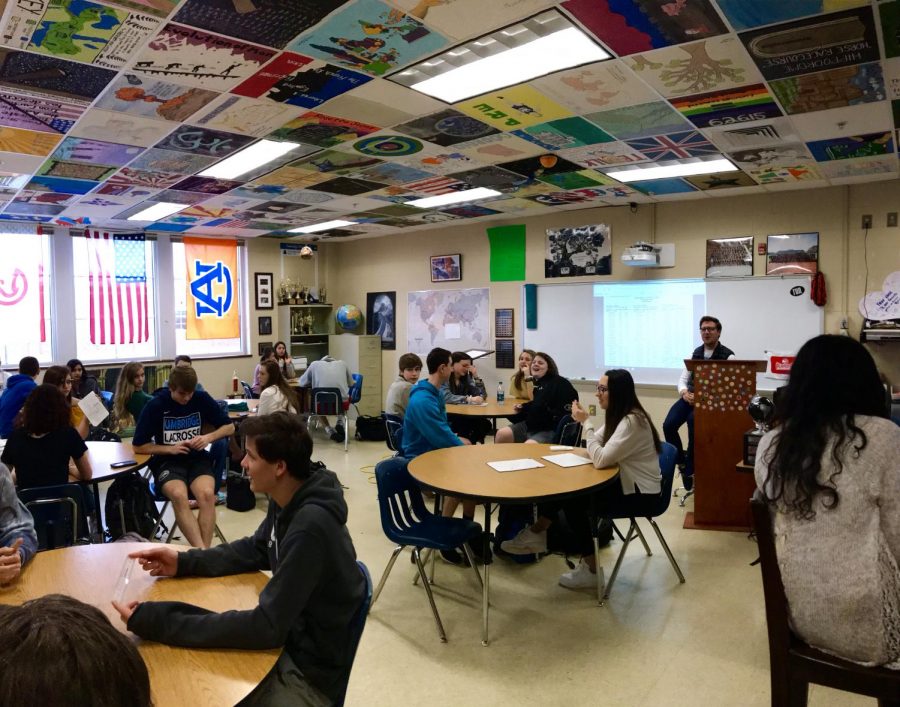 Monday through Friday, like clockwork, students start school at 8:20 a.m. and leave at 3:30 p.m.
Teachers, however, are typically here before the sun rises and gone after it sets.
With the Teacher of the Year award, the school smiles back in appreciation at one of these bone-tired teachers, rewarding his or her determination and work ethic.
The Teacher of the Year award, having been awarded at the school since its establishment, has been presented to teachers with outstanding teaching abilities for seven years.
This year's winner, Brad Coulter, the school's AP Human Geography teacher, has been recognized not only for his commitment as a social studies educator, but as a track and field and cross country coach, as well.
On Wednesday, the school announced that Coulter had won the Northwest Learning Center Division  meaning he'll be competing for the Fulton County award.
Coulter, being the fourth social studies teacher to win the award at the school, said he gives partial credit to Mark Schuler, the social studies department chair, to keep people interested and invested in the school's social studies program.
"Mr. Schuler is a great leader and he helps us grow and helps people want to stay," said Coulter.
Coulter also gives credit to how much time he's spent at the school.
Coulter said working with the same subject every year with similar curriculum "helps you get better at it" and "moving from school to school makes it hard to gain traction."
Not only do Coulter's peers find him worthy of the award, some of his students said they are eager to show him their support of his win.
Sophomore track runner Emma Flynn said, "I like how Coach Coulter is able to actively engage us as students by using real life scenarios. He definitely got the award because of how interesting he makes the class."
His techniques in the classroom vary from simulations, class projects and interactive class activities to engage his students in the class.
"I try to make my class something that you guys would want to be in," said Coulter.
"My philosophy has always been if I sit through a class as a 15-16 year old and if I wouldn't be able to sit through the class, then I know I don't really want to teach that way."
Teaching techniques and creating a good learning environment are a few factors that lead to a nomination for the award from colleagues of the nominee.
The 12th grade Assistant Principal Jennifer Beard, a facilitator of the nomination process, said, "Teachers nominate other teachers for this award. So once the finalists are selected, the teacher selective committee comes together and decides who will win the award."
Certain criteria determine the winner of the award, like interaction with students and commitment levels.
"We look at teachers who are really using innovational, instructive practices, who are leaders in the building and who are leading other teachers in certain aspects," said Beard.
"We look at teachers who are lifelong learners, who are very devoted to their craft and who want to keep learning their craft as best as they can," said Beard.  
About the Contributor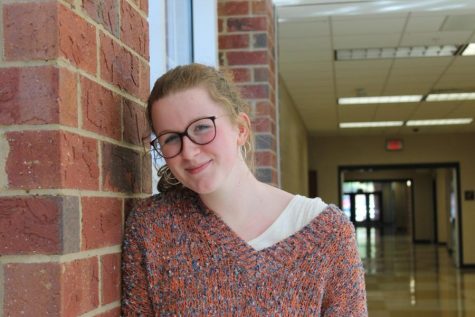 Brooke McDermott, Editor-In-Chief
Brooke is a senior and it is her third year on The Bear Witness as the Editor-in-Chief. Brooke is part of the environmentalism club, Young Democrats and...